7 Top Free family things to do in Kissimmee, FL
Last Updated on 3 weeks by admin
Welcome to Kissimmee, Florida, where family fun doesn't have to come with a price tag! Nestled in the heart of the Sunshine State and just a stone's throw away from the world-famous attractions of Orlando, Kissimmee offers an array of exciting and cost-free activities that will delight visitors of all ages. From picturesque parks and serene lakes to captivating cultural experiences, this charming city has something for everyone. So, pack your bags, bring the family, and get ready to explore the best free family-friendly activities that Kissimmee has to offer. In this guide, we'll unveil a treasure trove of no-cost adventures that will create lasting memories without breaking the bank. Get ready for a budget-friendly journey through Kissimmee's hidden gems and unmissable attractions!
1. Old Town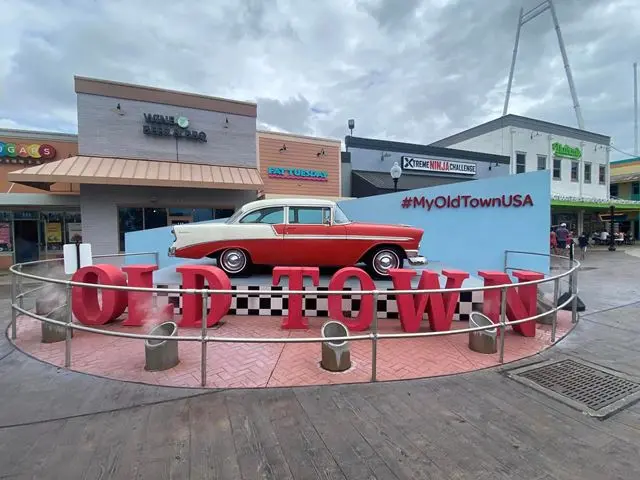 Old Town Kissimmee, located in the heart of central Florida, is a charming and budget-friendly family destination that offers a taste of classic Americana. This historic district transports visitors back in time with its cobblestone streets, colorful storefronts, and vintage architecture.
What makes Old Town particularly appealing to families is its wide range of free attractions and activities. Families can stroll down the iconic brick-lined streets, taking in the lively atmosphere and street performers. There's also a classic car cruise that takes place on weekends, featuring an impressive lineup of vintage automobiles.
Old Town is home to a variety of quaint shops and restaurants, perfect for exploring and grabbing a bite to eat. Kids will love the free live entertainment, including magic shows and live music, which often grace the main stage.
Additionally, Old Town hosts seasonal events and festivals throughout the year, such as car shows and Halloween celebrations, providing even more reasons for families to visit this nostalgic gem without breaking the bank. With its timeless charm and cost-effective entertainment, Old Town Kissimmee is a must-visit destination for families looking to make lasting memories in Florida.
2. Wat Florida Dhammaram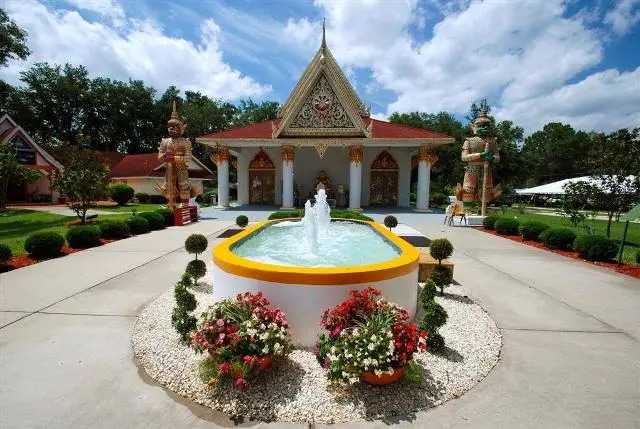 Wat Florida Dhammaram, located in Kissimmee, Florida, offers a unique and enriching experience for families seeking a free and culturally enriching destination. This Buddhist temple and meditation center serves as a tranquil oasis amidst the hustle and bustle of the theme park capital of the world.
Families can explore the serene grounds adorned with intricate architecture and lush gardens, providing a peaceful setting for introspection and relaxation. Visitors are welcome to participate in guided meditation sessions, offering an opportunity for both adults and children to learn mindfulness and inner peace.
One of the temple's highlights is the annual Songkran Festival, a Thai New Year celebration featuring traditional ceremonies, delicious food, and cultural performances. Families can immerse themselves in Thai culture, enjoying the festivities and forging unforgettable memories.
Wat Florida Dhammaram serves as a testament to the diverse cultural experiences available in Florida, all while being a cost-free and family-friendly destination that encourages learning, reflection, and the appreciation of different traditions.
3. The Nature Conservancy's Disney Wilderness Preserve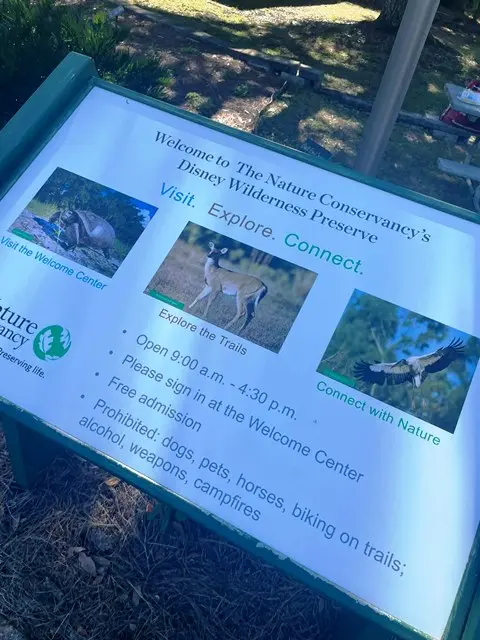 Disney Wilderness Preserve in Florida offers families a unique and cost-free escape into the heart of nature. Nestled just a short drive from Orlando's bustling theme parks, this hidden gem provides an entirely different kind of enchantment, where admission is free, and the memories are priceless.
Spread over 11,500 acres, Disney Wilderness Preserve boasts pristine wetlands, diverse wildlife, and scenic hiking trails. Families can embark on a journey of exploration, encountering numerous bird species, alligators, and even the elusive Florida panther. It's a captivating educational experience for children and adults alike, as they learn about the importance of conservation and preserving natural habitats.
Picnicking areas and observation platforms allow for leisurely breaks while taking in the breathtaking surroundings. The preserve's commitment to eco-consciousness ensures that it remains an untouched sanctuary for generations to come. Disney Wilderness Preserve proves that a magical family adventure doesn't always come with a hefty price tag, making it a must-visit destination for those seeking affordable yet unforgettable experiences in Florida.
4. Shingle Creek Regional Park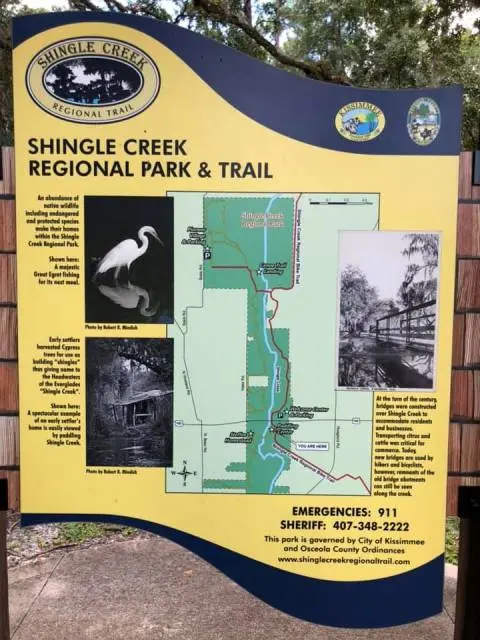 Shingle Creek Regional Park in Kissimmee, Florida, is the perfect free family destination for a day of outdoor fun and exploration. This sprawling park offers a wide range of activities and amenities that cater to all age groups, making it an ideal spot for a family outing.
Nature enthusiasts can embark on scenic hiking trails that wind through lush woodlands, providing opportunities for bird watching and wildlife encounters. Picnic areas and pavilions are scattered throughout the park, making it easy to enjoy a leisurely family meal surrounded by the beauty of nature.
For those interested in water activities, Shingle Creek provides a serene backdrop for kayaking and canoeing adventures. The park even offers free kayak rentals on select days, making it an affordable option for families.
Children will be delighted by the playgrounds and open spaces, perfect for burning off energy while parents relax and soak in the tranquil surroundings. Shingle Creek Regional Park's commitment to preserving the natural environment ensures an enriching and educational experience for the entire family, all without breaking the bank. So, pack a picnic, gather your loved ones, and make lasting memories in this fantastic free family destination.
5. The Loop Kissimmee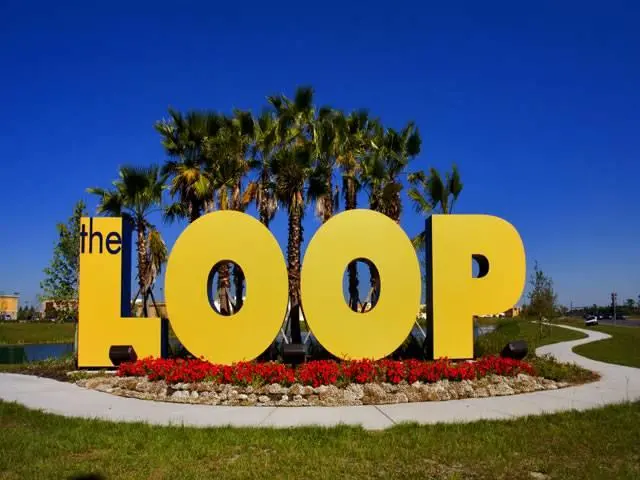 Enjoying The Loop Kissimmee with kids without spending money is not only possible but also a fantastic way to create lasting memories. Start by exploring the outdoor spaces. The Loop offers beautiful walking trails and green areas perfect for picnics and games. Pack a homemade lunch and enjoy a family picnic while taking in the natural surroundings.
Next, take advantage of the free events and activities often hosted at The Loop. Check their website or social media pages for updates on events like outdoor movie nights, live music performances, or community gatherings. These events are not only entertaining but also an opportunity to bond with your kids and meet other families in the area.
Additionally, consider bringing bikes or rollerblades for a fun and active day. The Loop boasts a scenic path, ideal for leisurely rides or races with the little ones. Finally, don't forget to capture the moments. Bring a camera or smartphone to document your day, creating a free, personalized photo album to reminisce about your memorable day at The Loop Kissimmee with your kids.
6. Kissimmee Lakefront Park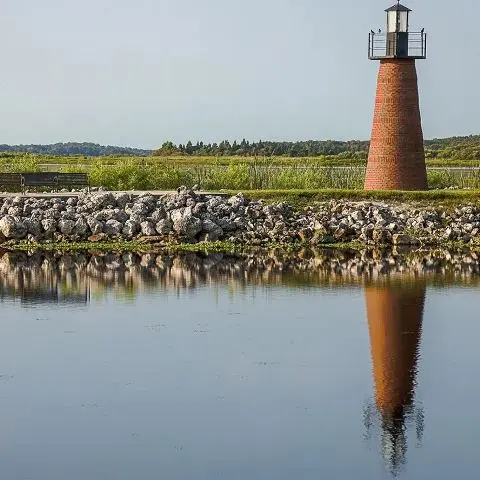 Kissimmee Lakefront Park is a hidden gem for families seeking free and wholesome fun. Nestled along the picturesque Lake Tohopekaliga, it offers a perfect setting for a day of enjoyment without breaking the bank.
Start your adventure with a leisurely stroll along the scenic lakefront promenade. The fresh breeze and serene water views provide a calming backdrop for quality family time. Kids can expend their energy at the playgrounds, featuring swings, slides, and climbing structures. Picnic tables and shaded pavilions make it easy to pack a homemade lunch or snacks, saving on dining expenses.
Fishing enthusiasts can cast their lines into the lake without any permit fees, and there's even a fish cleaning station provided. Birdwatchers can spot various avian species that call the park home, adding an educational aspect to the visit.
Kissimmee Lakefront Park is not just a destination; it's an experience that allows families to bond, play, and explore together, all while keeping their wallets happy. Enjoying quality time with loved ones amid the park's natural beauty is the best way to create lasting memories without spending a dime.
7. Monument of States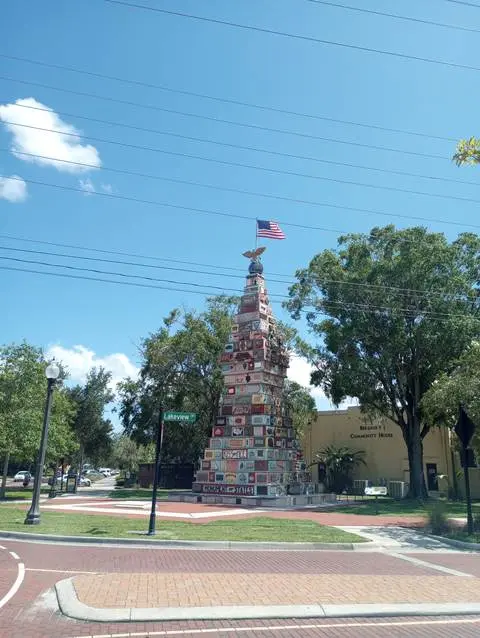 The Monument of States in Kissimmee, Florida, is a unique and historical attraction that promises an enriching family outing. This iconic landmark is a testament to unity and diversity, created from stones and rocks contributed by people from all 50 U.S. states and over 20 countries. It serves as a symbol of solidarity, particularly during World War II.
Visiting the Monument of States with family offers an opportunity to explore history and geography together. Children can engage in a scavenger hunt, searching for stones from their home state or other intriguing locations. The monument's quirky and colorful design captivates young imaginations, making it both educational and fun.
The surrounding park area provides a pleasant setting for a family picnic or leisurely stroll, and there's often local artwork and crafts on display. This unique attraction fosters a sense of national pride and international camaraderie, making it a memorable and educational stop for families of all ages.
MOST POSTS: 10 Fun Things to Do in Nagoya Japan
7 Top Free family things to do in Kissimmee, FL
Old Town
Wat Florida Dhammaram
The Nature Conservancy's Disney Wilderness Preserve
Shingle Creek Regional Park
The Loop Kissimmee
Kissimmee Lakefront Park
Monument of States