(Last Updated On: October 29, 2022)
Hey, there So you are looking forward to an exciting trip across Europe, Great!! Europe is full of surprises and beauty. Whether it be ancient historical places or modern cities, they have it all. From the Eiffel tower to the leaning tower of Pisa, Great Museums, beautiful beaches, breathtaking sceneries, and whatnot. Yes, you are going to enjoy every moment of this trip. 
But, the time from which you start thinking about your destination to the moment, you return home. One needs to have the right travel apps on their smartphone to make the whole travel experience much smoother and less stressful.
So in this post, we are going to list down the Best international travel apps and Best Travel Apps for Europe. These apps will help you search for or book flights, hotels, car rentals, vacations, cruises, etc. So let us begin
You can Also Read my post on travel safety tips:
First of all, I will mention some general apps which are not only Europe bound but can be helpful on any international trip. These are the most common but still very much needed applications. So, it wouldn't harm keeping some of these in your list.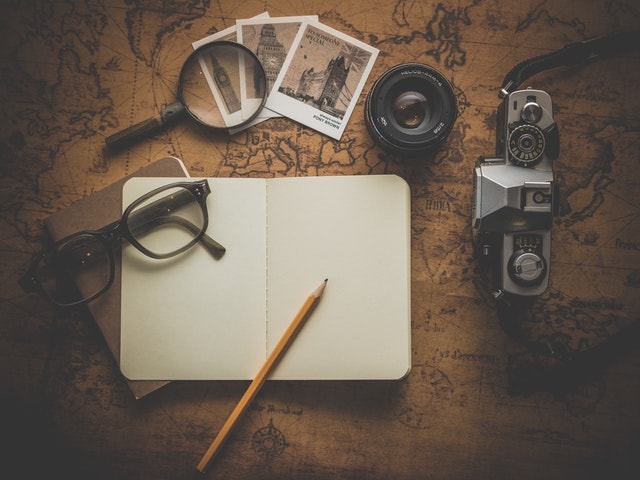 1. Hopper
Hopper helps you to tracks flight prices and also gives you periodic updates. The thing which makes this travel app valuable is the level of detail it offers. As it tells whether you should wait to buy your ticket or you should book right now. Also, it tells you the date when the price will likely rise. Hopper also provides you with a commission fee of a few dollars. when you book tickets with them.
2. FLIO
This app helps you make the most of a flight delay as this app collect loads of information about the airports and also tells you about the services offered, available Wi-Fi networks, lounges, transit options, and places to eat. I will never mind keeping this app on my phone.
3. TripIt
Travel becomes easy with TripIt. Simply forward your flight, hotel, car, or other reservation to [email protected], and TripIt will collate some smart information and converts it into a little travel pack. Based on the flight information which you've saved in your Calendar App, TripIt will guess the destination where you're going and also when you are going to travel. Therefore based on this information, it will help you to find neighborhood safe places, closest restaurants, parking, cafes and ATMs.
4. Airbnb
Airbnb connects you with people having rooms, apartments and other accommodations to rent (including tree houses, trailers, and boats). You can choose a short-time vacation spot or a month-long stay, Airbnb will give you options all around the world.
5. iExit
The iExit app tells you exactly what is near the next highway exit, simply from gas stations, restaurants to ATMs. If there's any particular restaurant chain or any specific service you are looking for, you can mark it in favorite and this app will tell you whenever it will be on your route.
6. TripAdvisor
I call this app a lifesaver for travelers particularly because it has depth reviews of hotels, restaurants, and sites to see. You can watch photos uploaded by other users to get an unbiased point of view. There are millions of users of these apps so you will find reviews for most of the hotels, sites, etc.
7. Uber
AH! who can forget this app, nowadays where ever you go in the world you will find the uber services for you. Uber app removes the need for carrying local currency with you, speak the same language as your driver, and know local customs for tipping and haggling. Uber charges your credit/Debit card the right amount that's why you don't have to worry about charges.
8. XE Currency
International travelers need this app badly, I don't think I need to give reasons for this. XE Currency is nothing special, it works on most of the platforms out there, updates automatically, and also gives you currency conversions even when your phone is offline. The only demerit is that it contains Ads, but they are not that disturbing.
9. Google Maps
Google Maps is regarded as the best navigation app available out there. As it offers you directions for travel by any mode of the vehicle whether it be a car, or public transit, on foot, by cab, or even a bicycle. It is fairly reliable in most of the countries, and you can also download specific areas for using them offline. Google Maps can even be used for finding out places like museums or restaurant timings and also one can check how busy a place is at that moment.
10. Mobile Passport
Yes, it seems to be silly but believe me, it may prove to be a lifesaver for you. If you are traveling to the U.S.A, then Mobile Passport helps you in skipping the regular lines to enter the country and also it is officially authorized by U.S. Customs and Border Protection so all you need to skip long lines is to download Mobile Passport in your smartphone and add your passport information. You can do this quickly by scanning your passport with your phone's camera. Mobile Passport is accepted at almost 24 airports in the U.S.A.
11. Google Translate
Google Translate remains the best app ever for travelers especially when you don't know the local language. This app provides you with translations between more than 100 different languages, also you can listen to translations out loud and can translate dictation. You can also download some languages for offline access, which makes your life simpler even if you are in a location without the internet.
Must-Have Apps while Traveling to Europe
Now let me mention some apps which are particularly made for tourists traveling in Europe, these apps will save your time and money while you roam around Europe. So let's begin. 
1. Skyscanner
If you want to compare hotels, flights, car rental prices from various companies, this web-based app will do it for you. Skyscanner compares prices from various different platforms and provides you with the best results. You can also track which are the best days to travel at a cheap cost in a particular month. This is a great app to use while you are planning your trip as it can help you save some expenses.
2. Omio
This is quite a famous app for traveling in Europe, it was previously known as Go euro. Its motto is to help tourists travel Europe with ease. This app helps you compare and search the cheapest flights, trains, cabs for traveling to any destination in Europe. If you are on a low budget trip and want to save money on transportation fare, then Omio must be on your smartphone. It is considered one of the best apps for transportation in Europe. 
3. FlixBus
It is a German travel company, which is famous for its direct buses at low cost. It is quite affordable as compared to other bus companies. You can use this app to keep track of timings when the bus is gonna arrive and where are the stops etc. You can get alerts in your app if your bus is running late. It operates in more than 29 countries now.
4. City Mapper
It is a public transit app and mapping service. It can make your city travel experience quite stress free. It displays all the possible options for mode of transportation like walking, cycling, buses, trains, cars, taxi etc. You can even offline the routes you need and use it without internet access, This is one of the Best Map application for Europe. 
5. Bike Share Buddy
If you are in cities like Paris, Amsterdam or Rome. You will find that most people use bikes to travel around, so if you also wish to enjoy the city on a bike ride then Bike share buddy will help you get that. This app shows the nearby location available from where you can rent a bike. This app is currently available in 10 countries in Europe. You just need to add your location and you will see all the nearby bike renting stations, also the number of bikes available. This app may be quite useful.
6. Just Eat
Similar to uber eats this is also a food delivering app, this app is quite famous around Europe. You can even use this app to order from nearby restaurants and avail discount offers on your order. 
7. PayPal
Who doesn't know PayPal, it's your own digital pocket wallet. This app can be a lifesaver as it makes abroad payments quite easy. They charge a small fee for each of your transaction. Paypal can be used to pay on apps like Airbnb, omio etc. 
8. TransferWire
This is a UK based money transfer service, it is a quite safe, cheap and easy way to receive and send money across the globe from Europe. You get multicurrency accounts thus you can have money in any currency without worrying about the conversion rates. It is much cheaper than transferring money through the bank. 
9. Couch-Surfing
If you are a budget traveller this is a must app for you, using this app you can get a place to stay for free, yes you heard it right. It is a community of travellers, in this app you send the request to local people registered on this site for staying with them. If they accept your request, you can meet them and spend the night at their place. It's quite an experience as you get to know the local culture closely. 
10. Meetup
If you are interested in meeting local people, travelers, etc then this app provides you with the right platform. You will need to enter your activities and interests based on which you will be suggested cheap events around you where you can meet people with the same interests. You can also create your own group if you want by inviting others to meet you.
Best Navigation App for Europe
I have already provided apps like city mapper or bike-share buddy which make your navigation easier. Another app which can be considered as the best Navigation app for Europe is Maps.me.
It provides you with the offline maps of the whole globe, yes whole globe maps are available for offline use. You just need to download resources once and then you can see any map without even having access to the internet. It is quite helpful for areas with a poor internet connection.
Best public transport app for Europe
Apps like FlixBus, Omio, Sky Scrapper etc are good apps providing easy transport at a fair price all around Europe. Another app is Cabify.
This app lets you rent private cars with a driver. It gives you quite a safe and rich experience. This is like Uber but with a bit more class. So this app is recommended if you want hassle-free travel.
Some FAQs
Does google maps work in Europe?
A: Yes google maps can be used in Europe and they work absolutely fine. You will just need an internet connection.
Will my phone GPS work in Europe?
A: Yes your phone GPS will work in Europe, Just go to setting and turn your location services on.
Bottom Line
You might have used some of the apps mentioned here. The list is created to help you while making an international trip this year.
Traveling is fun when you can save your time to explore more outings without any chaos, these apps do the same. They will save your time, you will not have a problem while enjoying the trip.
You may Like these Posts:
100 Best Travel Instagram Bio for Influencers
10 Best Places to Travel in March and April in the US
Best botanical gardens in Europe
Best places to travel in December on a budget
15 Cheapest Places to Travel in March