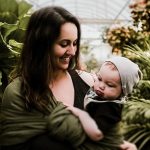 Welcome to the TMP where you can explore a range of topics including home improvement, DIY, parenting, schooling, gardening, and occasional travel posts. My name is Namrata, and I am the author of "The Mama Pirate" blog. I reside in the scenic city of Guwahati with my spouse and two children. As a profession, I work as an elementary school teacher in a local school.
How was the blog started?
My journey into blogging began in 2017 when I discovered this exciting platform. Initially, I started with a blogspot blog and later migrated to self-hosted WordPress. My first post on Mama Pirate was published in October 2018. Although I was not consistent with publishing articles until 2020, the pandemic provided me with an opportunity to focus and publish content regularly. Currently, the blog has more than 200 posts.
Other Authors of TMP
Priyanki Baruah
Join my tribe—>
Find My Top Articles
Reviews
Gardening
Parenting
DIY
TRAVEL