15 Cheapest Places to Travel in March
Last Updated on 2 months by admin
Are you looking for some adventure or want to travel around, as the month of March is knocking on your doorstep, we thought of providing you with the list of cheapest places to travel in the month of March around the world. So let's begin our list.
1. Cancun, Mexico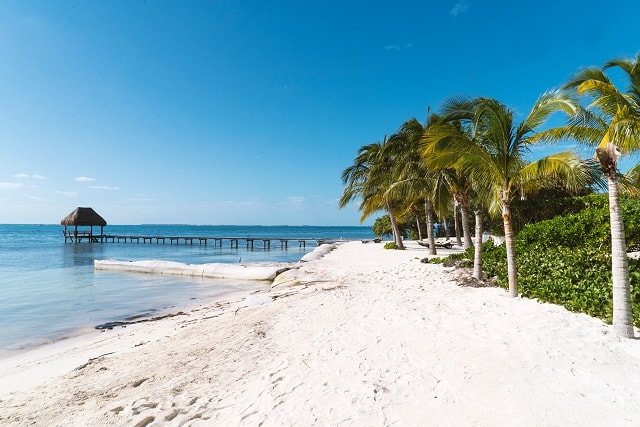 Photo by David Emrich
Mexico's Cancun is an idyllic spot to soak up some sun in March. This town has been nominated for one of the best vacation destinations on the Caribbean coast many times. Mainly due to the large variety of activities it offers. Along with relaxing on the beach or swimming in the warm tropical waters here, you can also have an endless variety of fun activities here, such as snorkeling, scuba diving, jet skiing and jetpacking etc. If you prefer inland, still you can have so much fun at Xcaret, here you can visit a lagoon and also can float through an underwater limestone cave. The ancient Mayan ruins present at Tulum is a must visit place for any traveler coming to Cancun. One should also try the local flavors on a Cancun Food Tour. Cancun will make you enjoy its every bit.
2. Big Sur, USA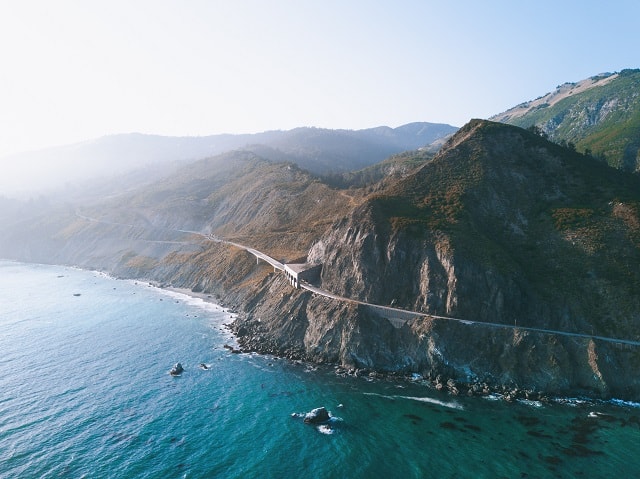 Highway along the edge of the Pacific Ocean, Photo by Thomas Ciszewski
Big Sur in U.S.A is a rocky and very beautiful stretch of California coastline which lies between scenic Carmel and San Simeon. In the month of March, the already majestic route is truly enhanced by the shower of millions of wildflowers, which makes this month a great time to visit Big Sur especially along iconic Highway 1. The route winds follow you along the edge of the Pacific Ocean when passing several state parks. Here you can do some hiking, cycling, or beachcombing also. If you want to learn about the history of Big Sur, you have an option to join a Monterey Wharf Walk which takes place on the first Saturday of March. You can stay on to attend the annual Monterey Jazz Festival. At this time of year, whale and otter watching can be very rewarding.
3. Adelaide, Australia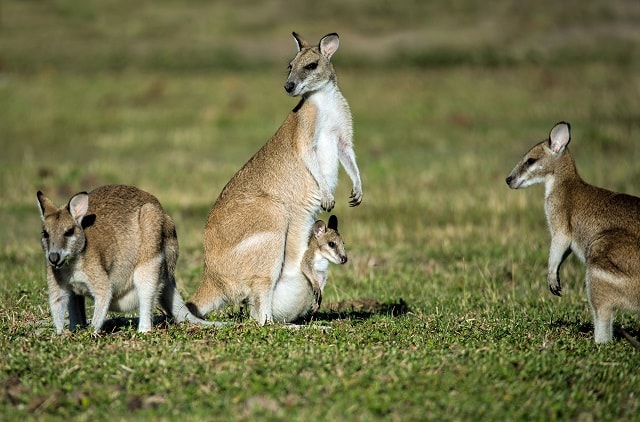 A mob of Kangaroos in Kangaroo Island, Photo by David Clode
March is one of the best months in Australia as it is neither cold not very hot, offering excellent beach weather. This month has an abundance of cultural pursuits for you to enjoy here. If you enjoy the art and craft, and live entertainment, then beginning of March is an excellent time to visit Adelaide as you can attend the Adelaide Festival along with the Adelaide Fringe, it is one of the city's most popular annual events. The city is famous for its vibrant bars and nightlife scene alongside good museums, great shopping complex, and innovative restaurants too. One must visit Kangaroo Island as there not only you can hike the very beautiful Kangaroo Island Wilderness Trails, but also you will be able to see several kinds of Australia's unique endemic wildlife species.
4. Jackson Hole, Wyoming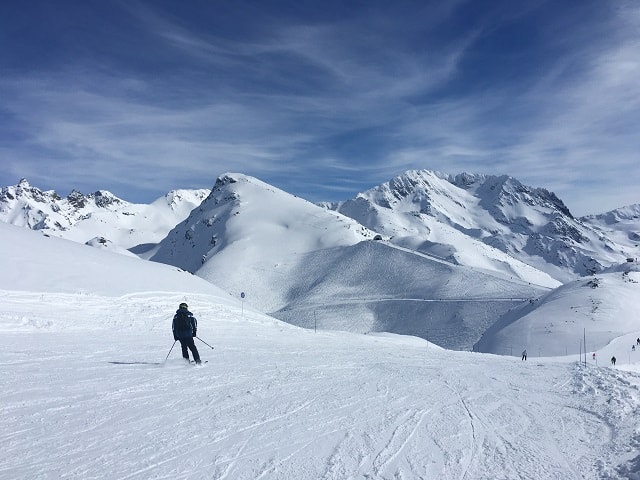 Photo by Melvin Trav
Jackson Hole in Wyoming has three fabulous ski areas that await its March visitors. One can have snow fight in the chilling mountains at the famous Jackson Hole Mountain Resort or Snow King Mountain Resort etc, they together offer more than 120 trails served by more than 15 lifts, also the Bridger Gondola, and the giant "Big Red" aerial tram. This area offers a thrill for all levels of expertise, and many daredevils visit Jackson Hole to enjoy some of the craziest runs in the country. If you don't like downhill skiing or snowboarding, no worries, you can try cross-country skiing or even fat biking. They also provide you with lessons and all types of types of equipment needed. The National Museum of Wildlife Art is a must visit place for art lovers as one can see works by masters like Andy Warhol and Georgia O'Keeffe here.
5. Bermuda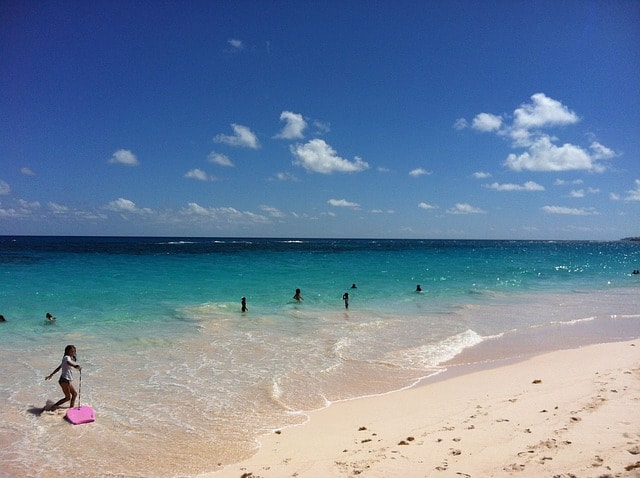 Pink Sand Beach in Bermuda, Photo by Pixabay
The famous Bermuda islands is an ideal destination for winter-weary Americans in the month of March. It offers blue skies, along with plenty of sunshine, and very little or almost no rain. You can spend your time taking a sunbath on the pink sand beaches, or can see the island from another view by exploring the coastline by boat or yacht. One can also slip beneath the azure waters with scuba gear and explore the marvelous marine diversity present beneath the beautiful water. Water sports like jet skis, kiteboarding, flyboarding and parasailing can also be performed. If not interested in waters, On land, you can explore the island's natural wonders which include the Crystal Caves and Bermuda Railway Trail National Park made years ago.
6. Canary Islands, Spain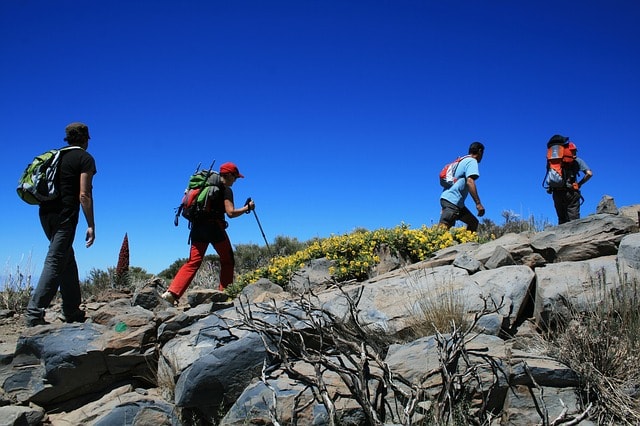 Hiking in one of the Canary Island National Park, Photo by Pixabay
Travelers who want to escape the freezing winters, (especially northern hemisphere) will find the Canary Islands an excellent destination for a March escape. The Canary Islands consist of a group of seven islands having wonderful weather whole year. March temperatures offer you feasible conditions to enjoy plenty of adventure sports and other outdoor activities like the islands have four national parks where you can hike and do rock climbing through an exceptional volcanic landscape, while offshore there are many dive sites and marine reserves for you to explore. The islands also offer excellent shopping places, along with popular food courts to enjoy delicious Spanish flavors.
7. Killington, Vermont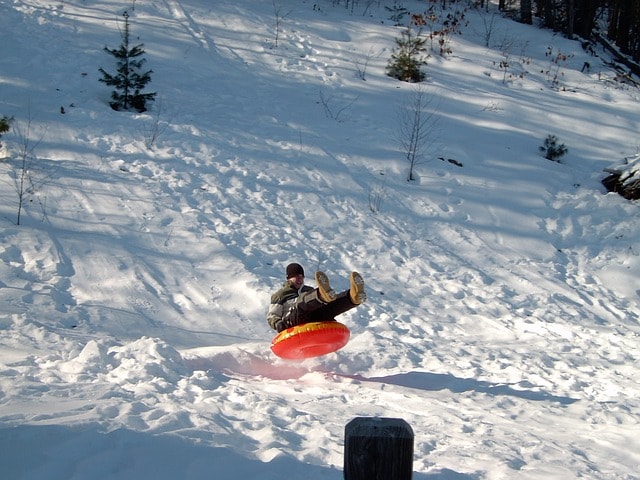 Snow Tubing in Killington, Photo by Pixabay
If you are someone who loves winter sports then Killington is a must visit place for you in the month of March. The famous Killington-Pico Ski Area is an awesome snow playground during the winter ski season, although more often it continues all the way through April and May. If you visit in mid-March, you can buy a reduced-price ski pass that is valid until the end of the season. Some of the major highlights of your March visit to Killington will include excellent downhill skiing, snow tubing, ski biking, snowmobile tours etc. You can buy anything here related to skiing. If you are a beer lover then you must time your visit to the Vermont Brewers Festival, held in last March. You will enjoy your Journey.
8. Malta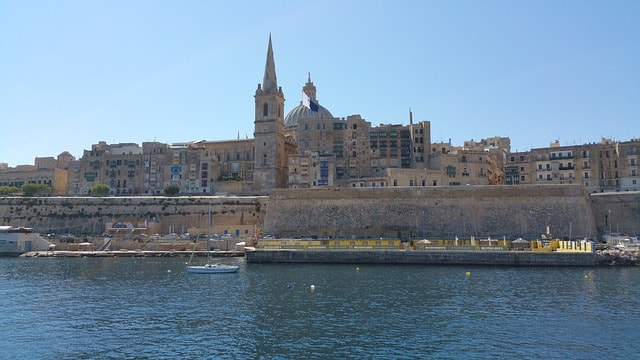 Malta historical city, Photo by Pixabay
The Mediterranean island of Malta offers visitors the mild sunny days and over seven thousands years of history, making it an ideal choice for a March. Malta's wonderful museums and historic sites portray the ancient arts and culture, which include many masterpieces like the 16th century Grandmasters' Palace, the hypnotizing St. James Center for Creativity, and the National Museum of Fine Arts, housed in the 16th-century rococo building. If you want a break from history and culture, you can take a scenic drive around the city, play a round of golf, or go hiking, biking etc. Cyclists can join the Tour which is held the last week of March each year.
9. Naples, Florida
Vintage Car in Naples, Photo by Pixabay
March is the best time to visit Naples because it is a great time to get out of the city and learn about the unique vegetation of the area at the famous Ten Thousand Islands National Wildlife Reserve or the Bird Rookery Swamp. You can get some sunbath or go for rock pooling along miles of beaches or one can add a dose of culture to your vacation by visiting the ancient Baker Museum to see their wonderful collection of contemporary art. If you love cars then you will enjoy a visit to the Revs Institute (vintage cars), If you want, kids can visit the Naples Zoo, the Bird Gardens of Naples, and the Golisano Children's Museum, they will love these places.
10. Rocky Mountain National Park, Colorado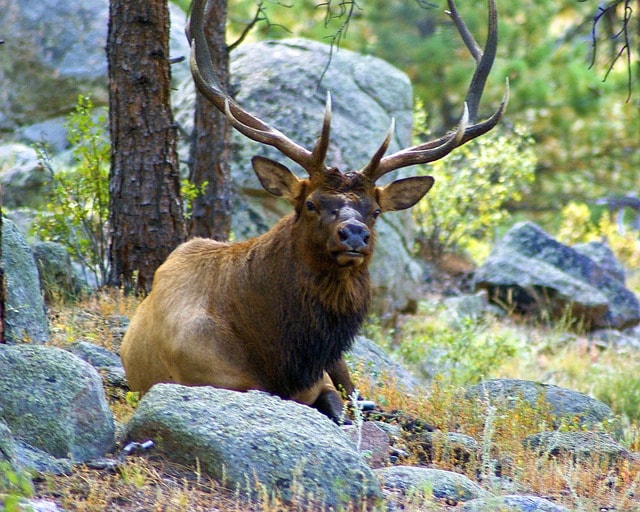 An Elk in Rocky Mountain National Park, Photo by Pixabay
Month of March is an excellent time of the year to visit the Rocky Mountain, National Park. Here, you can enjoy the last days of winter and the upcoming of spring just around the corner. You can still find a good deal of snow at higher elevations for skiing, so it is advised to come prepared to have a lot of fun. You can explore the famous summer hiking trails using snowshoes, which can be rented there. You could also try cross-country skiing if interested. Many of the beautiful roads in the park will still be closed to traffic, but several are open for mountain bikers. Wildlife enthusiasts have a better chance of spotting elk, mule deer, moose, and big-horned sheep etc.
11. St. Vincent and the Grenadines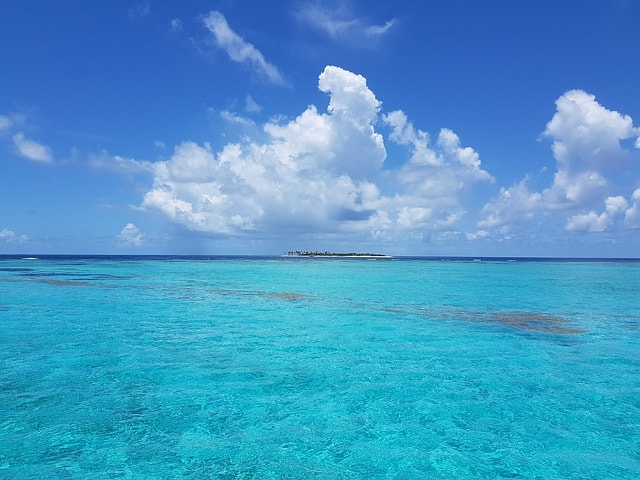 Crystal clear waters of the Caribbean islands, Photo by Pixabay
St. Vincent and the Grenadines is a group of 32 idyllic Caribbean islands consisting of crystal-clear tropical waters, coral reefs, and breathtaking landscapes. The archipelago is mainly popular as a sailing destination and also offers you dozens of pristine beaches and a large variety of watersports; there are several persons to help you get going. You can perform a scuba expedition to Bequia Island or even enjoy surfing, windsurfing, and kitesurfing. Hikers will find several beautiful nature trails to explore here, and you can even join a Bamboo Adventures tour. The Kingstown Botanical Gardens is a good choice to go for a relaxing walk.
12. Maldives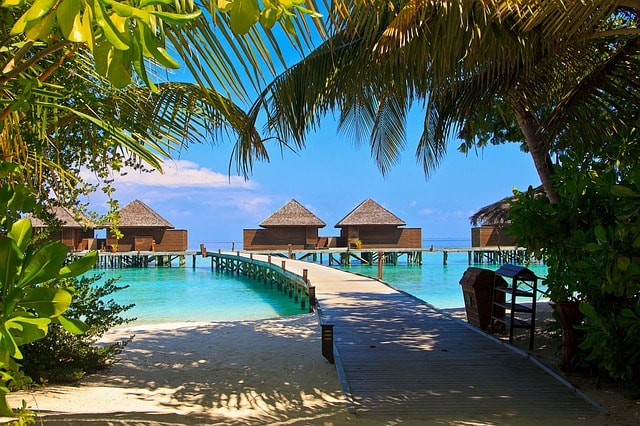 Water villa of Maldives, Photo by Pixabay
A March visit to this memorable Indian Ocean archipelago, it comprises 26 picture-perfect natural architecture and more than 1,000 islands. It would be a perfect place to visit in the winter blues. The Maldives is surrounded by crystal-clear water and awesome reefs, which are home to millions of marine life. Many of the island resorts feature breathtaking water villas, they are built on stilts which are directly over the inviting tropical waters. You could take your vacation to another level by choosing to spend it on a liveaboard luxuries houseboat. One can perform many water sports like swimming, snorkeling and diving, sailing, canoeing, and kayaking.
13. Philippines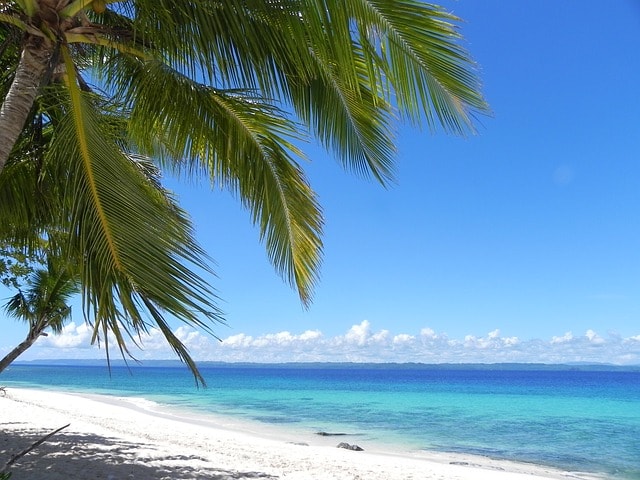 Beautiful White Sand Beach, Photo by Pixabay
March is a particularly best time to plan a visit to the beautiful Philippine archipelago, because of its dry season. Although the Philippines are quite difficult to reach the intrepid visitors will be highly awarded for the effort. The island of Palawan has been many times nominated as the most beautiful tropical island in the world, cause it offers brilliant white sand beaches, remarkable inland lakes which are surrounded by emerald-green karsts, and some of the best snorkeling and diving places on the planet. If you get time to spend away from the beaches and tropical waters, then you can learn about the fascinating past of the islands on a tour of the archaeologically important Tabon Caves. Even one can take a boating and hiking excursion along the world's second longest underground river present near the town of Puerto Princesa. This will be the most remembered trip of your life.
14. Dubai, UAE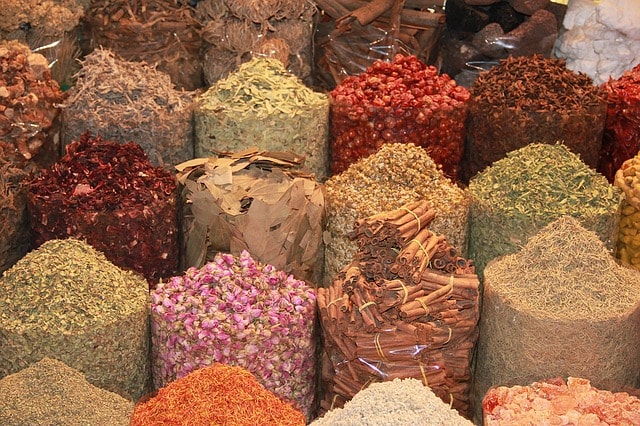 A shop in Dubai Spice Souk, Photo by Pixabay
Dubai is a fascinating all-year-round destination, and March is one of the best months to visit Dubai to avoid the heat of the exotic summer months. The best thing about Dubai is that there is never a dull moment, although you need to spend a little time planning an itinerary so that you won't miss out on all the attractions. Few of the city highlights include the high Burj Khalifa which is the world's tallest tower with an observation deck on the 124th floor, also the incredible Palm Jumeirah which is a collection of man-made islands in the shape of a palm tree and historic Dubai Creek, where you will find the Gold Souk and the Spice Souk together. The Dubai Mall is a shopper's paradise, which has an indoor theme park, walk-through aquarium, and an ice-rink. Round off your busy day with a sunset desert safari at beaches.
15. Charlottesville, USA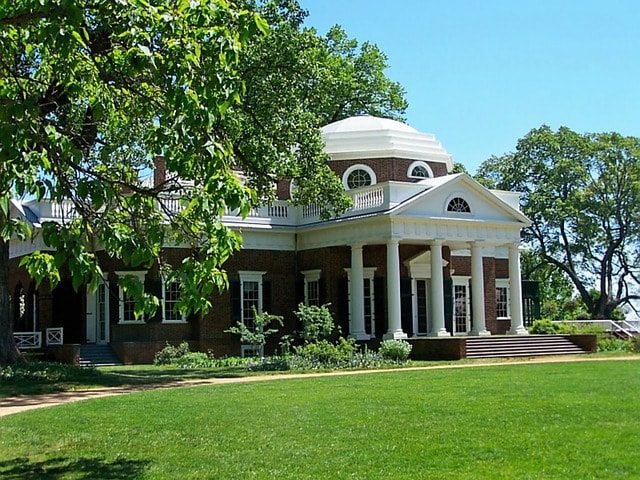 Thomas Jefferson's Monticello, Photo by Pixabay
Situated in the foothills of the Blue Ridge Mountains in Virginia, Charlottesville offers its visitors a lot in March. As this time we push out winter and welcome the spring, the city climb aboard on a series of events and you can also join in the Charlottesville 10-Miler, it is a passion supported running race that goes through the city, also accompanied by live music. In March the Festival of the Book is an attraction also numerous concerts and musical performances are held around the city. Other activities like wine and brewery tours also visiting the historic Downtown Mall and historic homes such as Thomas Jefferson's Monticello and James Monroe's Highland are too fun. This is a paradise for art lovers.
Bottom Lines
Philippines and Maldives are evergreen tourist spots. You can visit them at any time of the year when feeling like to need an escape. Killington and Jackson Hole are a perfect paradise for snow lovers. Snowboarding, Skiing, Ski Biking, Snow tubing and a lot of sports to play during March. And couples who want to spend a good vacation time should check Caribbean islands for sure.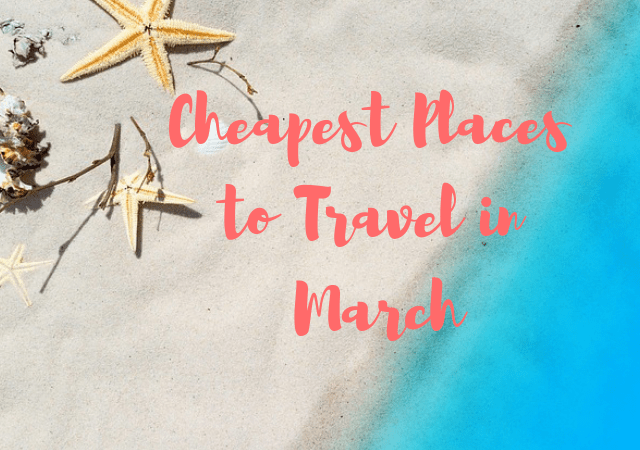 YOU MAY LIKE: