(Last Updated On: March 31, 2023)
A bucket list for traveling with Dubai is complete. A city situated in the Middle East part of the world, Dubai has marvelous experiences to offer to its visitors. The city is full of skyscrapers and magnificent buildings to awestruck the beholder. It is not restricted to offering only one type of experience to the tourist. Visitors can enjoy vibrant beaches, safari, and many more things.
But anyone visiting Dubai without prior research can get perplexed between so many options and might be unable to enjoy the place to the fullest. Planning your trip, booking a flight, and having some flexibility to alter something in the eleventh hour is always recommended. If you have no idea what to do in this mesmerizing city, do not worry; we have your back. This post will discuss the best places to visit and activities to do in Dubai.
Activities in Dubai
Dubai has museums and historical places to visit and indoor and outdoor activities for visitors. We will briefly examine every type of activity and help you choose them for yourself. Following are some outdoor activities.
1. Burj Khalifa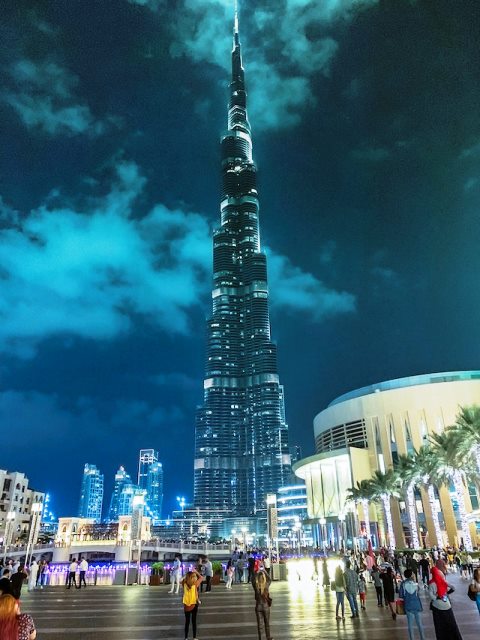 One thing that clicks in the mind of most individuals after listening to Dubai is Burj Khalifa. The Planet has no other building taller than Burj Khalifa, and gazing at its imposing structure is a must for every tourist visiting Dubai. The building has an observation deck for the visitors to enrich their experience. Different restaurants are also in the building, so visitors can munch up snacks or savor different cuisines. The view of the tallest building in the world will be etched in your mind forever.
2. Global Village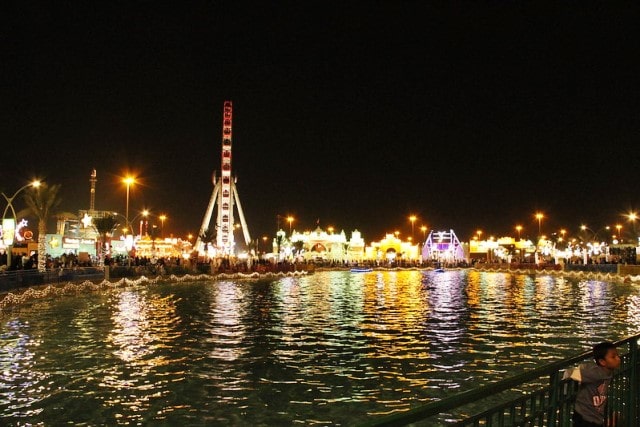 If you are flying to Dubai before 29th April 2023, you should visit Global Village. The village has plenty of things to do for adults and kids. Various designated kids' attractions are there in the village to make their time pleasant. Various restaurants with different cuisines are also available for tourists to enrich their dining experience. 
If you want to get your wardrobe or home filled with clothes and antiques, you also have that option. The global village should be at the top of your list if you are visiting Dubai. If you are visiting after April 29, check on the site of the global village whether it is open or not.
3. Kart Race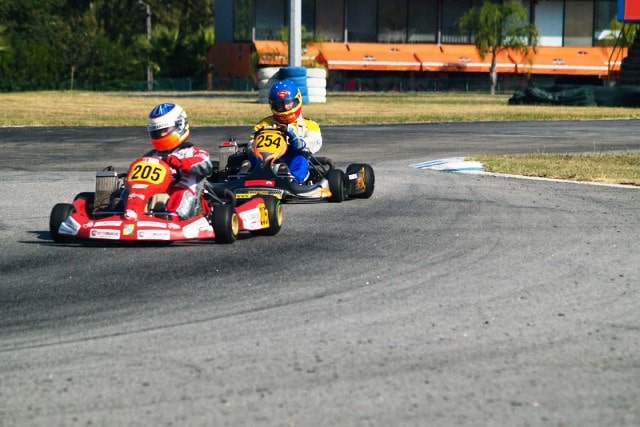 Healthy competition can always be a booster for your mental health. Friendly competition with family and friends can help you to increase your bond and affection. If you want to have a competition and enjoy some gala time with your family, karting is the place for you. Dubai Autodrome has outdoor and indoor tracks and is the best spot for karting. You can opt between indoor and outdoor tracks as per your feasibility. You can also visit EKart Zabeel in the Dubai Mall for karting.
4. Hot air balloon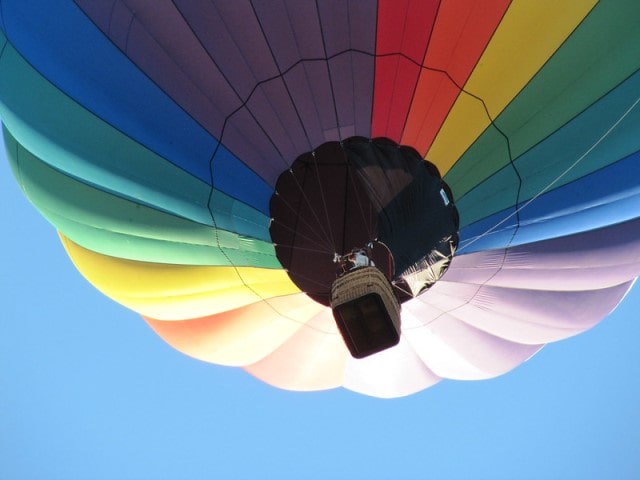 Gazing at the city from a distant height is a wholesome experience. The experience gets even better if the ride is taken at sunset or sunrise. You can go for a hot air balloon ride over the deserts of Dubai. The ride is readily available to tourists due to plenty of hot air balloon ride providers.
Numerous service providers offer different packages; some have complimentary services like pick and drop from hotels, breakfast, dune bashing, and many more. Some services ask for less pay for kids below a certain age. You can go through the brochure or plans of various service providers to choose the best one for your family.
5. Desert Safari
Visiting the desert and not doing a desert safari would not be prudent. You can dedicate the second half of your day to desert activities for hot air balloons and safari to enjoy your visit.
You can enjoy a belly dance performance and a meal in the desert at night. Dune bashing is a must-have activity if you are fond of driving and love the enthralling experiences. To take the joy of the experience, you need to book a desert safari tour that entails everything you want to do.
6. Waterpark
The prickly heat of UAE can put your trip on the back foot and make your adventure uncomfortable. To beat the heat, there is no better place than Waterparks. Numerous water parks are available for families with a plethora of great rides. 
Various water sports also await you in the water parks of Dubai. Some of the significant waterparks in the city are Aquaventure Waterpark, Wild Wadi Waterpark, Laguna in La Mer, and many more. Check the price and rides available at every park on their respective sites to choose one for your visit.
7. Beaches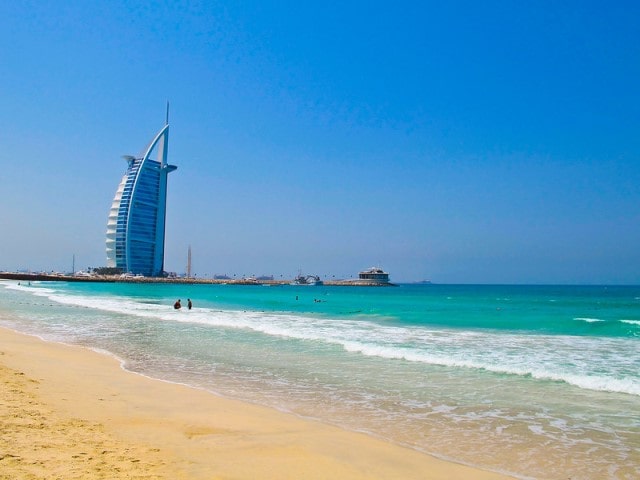 Like skyscrapers, Dubai is also known for its beaches. The beaches have every amenity for a family to make their stay comfortable and enjoyable. There are jogging tracks by the beaches, changing rooms, and on-duty lifeguards to ensure the safety of the visiting families.
JBR Beach, La Mer Beach, and Kite Beach are renowned city beaches and are best for families to visit and enjoy their vacation under the sun. Lying by the beaches with sunscreen is one of the best rejuvenating activities. You can look at some pictures of different beaches to choose the right one according to your preference.
8. SkyDiving
Skydiving in Dubai is one of the best adventures if you are gutsy and not intimidated by height. You can do it together or alone after taking a professional training course. Most people often choose to go with an expert to ensure safety.
Diving from a distance and seeing the city's beauty can give you one of the best memories of your life. The view of Palm Jumeirah will get embedded in your memories forever. The price you pay for this adventure sport is worth it, and you will not regret paying after you are done. 
9. Dancing fountain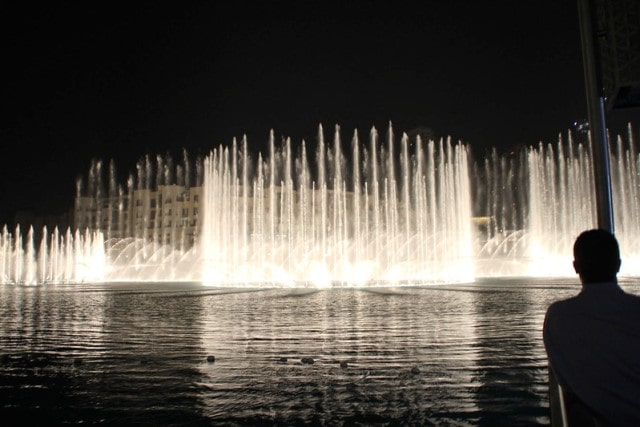 Do not forget to be in the vicinity of Burj Khalifa on one night of your trip. In downtown Dubai, you can enjoy the most extensive musical fountains. The water height from the fountain goes up to 50 meters. The event happens every day at the Burj Khalifa Lake, free of cost. This show is visible from every point of the Burj Khalifa Lake. Seeing the water display and innovatively listening to various soundtracks is mesmerizing. Remember to attend this water display and enjoy your evening with your loved ones.
10. AIN Dubai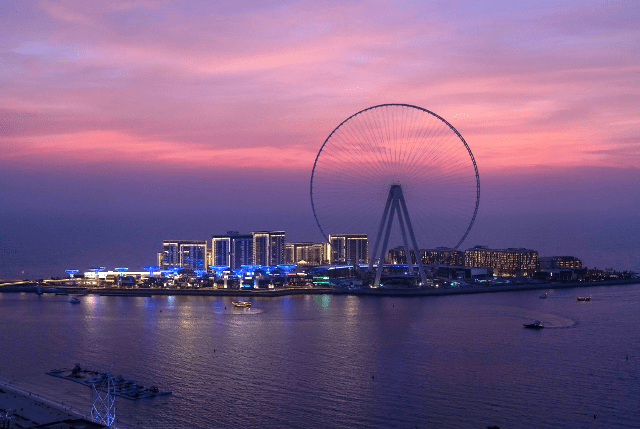 AIN Dubai is another attraction that has shattered the record of the largest giant observation wheel. Earlier, this record was held by the London Eye, but recently in 2019, AIN Dubai broke this record. Enjoying the view of the city from such height can be enthralling. The wheel's height is around 250 meters, and it takes 38 minutes to complete one revolution. You can visit the place if you want to have some personal time with a spectacular view. The tranquility of the place can wrench your mental fatigue.
11. Miracle Garden
A garden in Dubai holds another record for being the largest on the planet. Miracle Garden is the most extensive flower garden on the planet, with around 50 million Flowers. You can have fantastic photos with your partners amidst the wide range of flowers. Check the site of the location for more detail about the timings and ticket price.
12. Laser Show
The laser show in Dubai is held every day in the Dubai Festival Mall at intervals of an hour in the evening. The show is one of the most prominent attractions of the mall and emphasizes the beholder with its combination of laser, water, and fire. Enjoy the show with your kids and partner in the evening and family time together.
13. Swimming with Dolphins
Visiting Dolphin Bay allows the tourists to share the pool with cordial dolphins and swim with them. Swimming with the Dolphins will be a different experience for your kids and family. Book a hotel that offers this facility for every age to ensure none of your family members gets left out. You can interact with the dolphins in shallow water and can even
swim with them in deep water. Like many activities, this has to be on your bucket list. Lifeguards are also stationed near the pool to ensure the safety of the visitors.
You can do these outdoor activities in Dubai to maximize your tour. If you are fond of food, you can also visit the spice and gold souks to bring some palatable spices to your kitchen. To know more about every activity, it is advised to search about every activity and choose them as per your budget and time.
Now it is time to see some indoor activities or places to visit and enjoy your time in Dubai.
14. Dubai Mall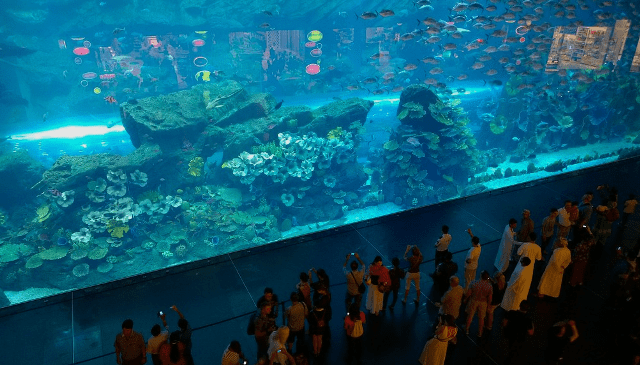 Dubai mall holds the record of being the second-largest mall in the world. It has various adventurous activities for visitors and gives a variety of options for tourists to explore. You can shop from multiple luxurious brands or savor different cuisines to enrich your visit to the mall.
The mall has KidZania, Dubai Aquarium, a virtual reality park, and many other things to do. Time will fly rapidly, once you step into the mall. Thus, keep your tour slot free for visiting the Dubai Mall, as its experience is unmatchable to any other mall.
15. Butterfly Garden
The Butterfly Garden is located near the Miracle garden and is home to over 15,000 butterflies. The spot is an excellent place to visit with your family. The garden has a climate control facility and is open all year. If you are visiting with kids, they can learn something new about butterflies and their species, as the place has a designated place to educate the kids. Visiting the place would be worth it for your time and money.
16. Ski Dubai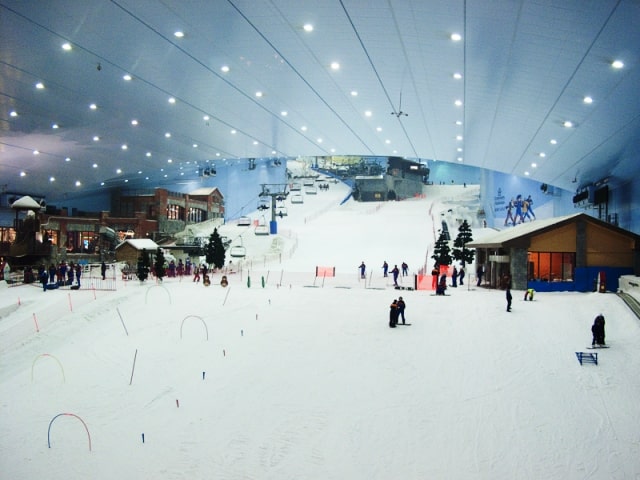 Ski Dubai is a spectacular ski resort situated at the Emirates Mall. Beating the city's heat in the ski resort rejuvenates and wrenches your fatigue. You can build a snowman, have a snowball fight, and make new friends there. You can even ski and match the experience of the actual ski. To upscale your experience, you should take the tickets for the penguin encounter. You can click photos with them and have a different experience altogether. 
17. Paint the Jamjar
The Jamjar is one of the most loved institutions and has its painting studio. The DIY painting studio is for you if you are creative and want to enjoy your time. The place is best for you and your family to showcase your inner wild artist in the studio. The ethos of the place is non-judgmental and has a learning environment for the visitors coming to enjoy their time there. Once you go to the place, they will provide brushes, paint, and aprons.
These were some of the best indoor activities for tourists visiting Dubai. All these activities are worth exploring and can give mesmerizing experiences to you and your family. If you still have some extra time or want to see the ancient monuments of the city, you can visit the museums and learn about the history of the place.
18. 3D art museum
Visiting a 3D art museum is an intriguing option for your family. The museum is the largest 3D museum in the world and has around 180 artwork pieces for visitors to see with marvelous optical illusion.
19. Al Fahidi District
Knowing the history of civilization is always right. If you want to know about life in Dubai or UAE before they discovered oil, the museum is the right place to visit. Dubai was a city of poor people until they discovered oil, leading to massive wealth for the nation. Traditional palatable foods are also available for visitors to savor. You should take the service of a guide to learn more about the place.
Summing it up
Dubai is a city with adventures and beauty and has myriad tourist experiences. Visiting the city is a lifetime experience that will stay in your mind forever. The city has hotels for every wealthy class of society. Even if you are tight on your budget, you will find excellent stay options for you and your family. Book the accommodation; otherwise, you can have some complications later in your tour.
MORE POSTS: 13 Best Resorts In Krabi For Family