15 Summer Activities for Kids in Fresno, California
Last Updated on 5 months by admin
California Summer is when children have a lot of free time, and parents look for ways to keep their children busy. From outdoor adventures to arts and cultural experiences, there are various things a child can do. Summer holidays are one of the best times to make your kid explore various activities and help them develop and know their interests. Visiting different places can help you to solve your purpose.
Fresno has enough places in its proximity to help your child get involved in various activities, learn about new things, and keep them interested and entertained. If you are perplexed and unable to decide where to take your kids, you have landed on the right page. Here are some of Fresno, California's best summer activities for kids.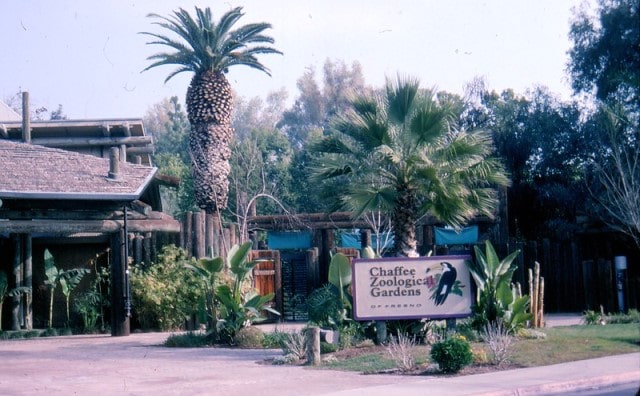 Families like visiting the Fresno Chaffee Zoo, which features a variety of exhibits with animals from around the world. Children can learn about many animals, their habitats, and conservation initiatives. The zoo also holds special occasions, including camps, classes, and animal encounters.
For a good reason, Fresno Chaffee Zoo is one of Fresno's most popular attractions. With over 190 species of animals, including lions, tigers, and bears, this zoo is a great place for kids to learn about wildlife and conservation. The special program helps to make learning more interactive for your child.
Woodward Park is a large park in northeastern Fresno that offers a variety of fun activities for children. The park has lakes, picnic areas, playgrounds, and athletic fields. Ride a full-fledged miniature train that circles the park, or go fishing in the lake. The park is one of the best options for recreational activity.
After visiting Woodward Park, your child can explore different adventures and inculcate new hobbies. Sports like baseball, soccer, basketball, etc., are also played at the park, where your child can participate and have some gala time.
Wild Water Adventure Park
What could be a better place than a water adventure park for beating the heat of the summer and rejuvenating your child and yourself? With more than 38 water slides, wave pools, lazy rivers, and children's playgrounds, there is something for everyone. The park also offers cabana rentals and dining options for the children to enjoy a day in the sun.
The GhostSlider is an exhilarating water slide that sends riders down a steep drop through twists and turns. The Rapids is a white-water rafting experience with twists, turns, and dips and are two of the park's most well-liked attractions. Many other adventurous rides are also enthralling and worth experiencing.
Teaching science with fun cannot be done better at any other place than the discovery center in Fresno. The center is a hands-on science museum that is fun and educational for children of all ages. The museum offers live demonstrations, interactive exhibits, and workshops covering various scientific topics. Children can learn about space, electricity, weather, and more through play.
The Discovery Centre Fresno's displays and educational activities promote critical thinking and problem-solving in kids. They pick up skills in observation, hypotheses, and theory testing, which can aid in the growth of analytical abilities. On top of it, your child can also develop curiosity and get intrigued by science.
The Museum of Art is a great place to introduce children to art and culture. The museum offers changing modern and contemporary art exhibitions and a permanent collection of regional and international works. The museum also offers workshops, lectures, and art classes for children of all ages. Play at Island Waterpark is another great place to visit in Fresno, offering a variety of water attractions for kids. The park has 15 water slides, a wave pool, a lazy river, and a children's playground. Dining options and cabana rentals are available for a full day of fun.
If you want your ward to be more creative, remember to visit the art museum with your little one. Visiting the art museum during summer can reap fruitful rewards for your child. It will also help your child to learn about history.
Millerton Lake State recreation
The Millerton Lake State Recreation Area is a beautiful natural region outside Fresno. The park has a variety of hiking trails, picnic areas, and water activities such as boating and fishing. Children can learn more about the local wildlife and nature while exploring outdoors.
Millerton Lake State Recreation Area is conveniently located in Fresno and neighboring cities. The park is open all year long. Based on the time and the kind of lodging, there are different entrance costs and camping prices. The area's scenery is mesmerizing and captivating enough to make you and your kid fall in love with the place.
The Forestiere Underground Gardens is a unique Fresno attraction consisting of underground tunnels and rooms handcrafted by Sicilian immigrant Baldassare Forestier for over 40 years. Children can explore the tunnels, admire the unique architecture, and learn about the history of this unique attraction.
The Forestiere Underground Gardens is recognized by the National Register of Historic Places as a historical landmark in California. The gardens remain a well-liked tourist destination in the Fresno region and are accessible to the general public for tours and activities. 
The Kearney Mansion Museum is a historic mansion offering a glimpse into the lives of Fresno's pioneers. The mansion has a collection of artifacts and antiques dating back to the early 1900s, as well as beautiful gardens and grounds. Your child can learn about the culture and the local history while exploring the museum and its exhibits.
The museum is open to more than just historical exhibits. The grounds and gardens of the Kearney Mansion Museum are renowned for their beauty and diversity of plant species and outdoor sculptures. The museum holds a variety of activities all year long, such as garden tours, holiday celebrations, and family-friendly educational programs. You can check for summer programs as well.
While not in Fresno, Yosemite National Park is just a few hours' drive away and well worth the trip. The park has great natural beauty and outdoor activities that kids love. From hiking, biking to rock climbing and horseback riding, Yosemite has no shortage of adventures.
Yosemite Valley, Half Dome, El Capitan, Bridal Veil Fall, and Glacier Point are a few of the park's top sights. The place is a well-liked location for photography and has appeared in numerous well-known pictures and films. Fresno is a fantastic city to use as a base for seeing Yosemite National Park and the surrounding area. Yosemite National Park is a must-visit location for kids to enlighten them about the grandeur of nature.
Fresno is known for its agriculture, and Gibson Farm Market is a great place to learn about farming. The market offers a variety of fresh fruits and vegetables grown on the university farm, as well as local dairy and other produce. It helps the children learn how their foods are grown, where they come from, and how they are produced.
You and your kid can aid regional agriculture and the farmers that produce our food by going to the Gibson Farm Market. It is a fantastic chance to buy products and fresh, regionally grown food. Your child can taste fresh fruits and vegetables in the market, which can develop a habit of eating healthy. They will also be introduced to new fruit varieties, which will further solidify their knowledge.
The Skywalk Trampoline Arena is an indoor trampoline park that offers a variety of activities for children. Whether bouncing on a trampoline, playing dodgeball, or jumping into a foam girlfriend's pit, the fun is endless at Skywalk. The park also offers party packages and group events for larger groups. The facility also provides group discounts and special pricing for regular jumpers. A snack bar and a lounge area with TVs are available at Skywalk Trampoline Arena in addition to the trampoline activities. Skywalk Trampoline Arena has strict safety regulations to protect its visitors' well-being. Each jumper must sign a waiver and wear grip socks before
using the trampolines. Trampoline monitors are also placed throughout the site to ensure everyone is obeying the regulations and having a fun, safe experience.
The Fresno Fairgrounds is a year-round venue that offers a variety of events and activities for children. From concerts to Auto shows, exhibition centers always have something going on. During the summer, the fairgrounds host the annual Big Fresno Fair, featuring rides, food stalls, and live entertainment.
The Fresno Fairgrounds is home to several year-round attractions and hosting events, such as the Fresno Chaffee Zoo and the Paul Theatre, which often hold live performances. Fairground visitors can choose from various food and beverage options, such as restaurants and concession stands.
Libraries are the home of knowledge and can help your child develop some basic understanding of multiple subjects. The library is a great place for children to learn and have fun. The Fresno County Public Library System has several branches throughout Fresno, each offering a variety of activities and programs for children, from stories and crafts to reading assignments and technology workshops.
The Fresno County Public Library also provides an online library with access to digital materials like e-books, journals, and databases in addition to its physical locations. Customers can use their library card to access these materials from any location with an internet connection.
Boomers is a family entertainment center offering a variety of activities for children, including miniature golf. The center also has two 18-hole mini golf courses, go-karts, bumper boats, and arcade games. Dining options and party packages are also available. Different pricing options are available for individuals, groups, and parties at the miniature golf course, open during the same hours as the remaining park. The easiest way to get the most recent pricing information is to visit the Boomers Fresno website or call them. You can visit the center with your family and enjoy happy moments together.
The Fresno Drive-In is the sole surviving drive-in theater in the region. Children can see old and new films within the convenience of their vehicles, and the theater offers a variety of food and snack alternatives. A fun and distinctive way to see films with your family is at a drive-in theater.
Drive-in theaters provide a distinctive and enjoyable movie-going experience that evokes a bygone age. Ticket prices and movie schedules can vary, so it is recommended to call the theater or visit the website for the best and most reliable information.
Conclusion
These were some best places in Fresno to visit with your child to keep them enthused and active in the summer. You should not miss any of the above places, as they all have some special and unique experiences to offer to their visitors. Kids can participate in a variety of summertime activities in Fresno, California. There is something for everyone in Fresno, whether youngsters enjoy indoor activities, outdoor explorations, or art and culture. With all the alternatives available, your family will surely have a fantastic summer in Fresno.
MORE POSTS: 19 Fun Things To Do in Dubai With Family