(Last Updated On: April 25, 2022)
It is a beautiful moment for any new mother to find gifts that make them feel special. But if you can create a beautiful card for an expecting mother, you can express your love and support for that person.
When you make or gift a card to a would-be mother, you can write beautiful messages that will convey a positive response. You can also add up some beautiful moments that will make them happy. However, if you are unaware of what to write on a baby shower card, you can always read our blog. We will recommend the various ideas you can implement in your beautiful card for a new mother. So, let us begin.
Whom to refer to in the card
Baby shower cards are specially designed for celebrating a mother-to-be, and you may feel confused about whom to refer to in the card. You can either start writing a heartfelt message for a new mother or for the baby girl to be born. You can also gift a baby shower card to the new mother with a greeting message or the child. You may even send a card for the new parents in a different way, so they will feel welcomed and loved. However, if you share a special relationship with the new mother, you can send her a card with a message conveying about taking care of her health.
Identifying baby's gender
You may be uncertain about the appropriate gender of the baby, and therefore, it is common for you to make a mistake in terms of gender. However, focusing on the baby shower card with a meaningful or helpful message can easily overlook your mistake. Hence, you need to make a card filled with a caring and loving message despite gender. On the other hand, if you are sure about the gender, write a message welcoming the baby girl born.
Your bond with the mother-to-be
If you share a close bond with the mother-to-be, you can create some funny messages or add some intelligence to them. In this way, the message will make the new mother happy and leave her laughing. However, you must ensure that the closeness of your bond is expressed well in the letter as sometimes the new mother may go on a mood swing while reading it. Therefore, you should concentrate on writing a message cherishing her life as motherhood. You can also add a personal message to convey your sense of humor and make her mood all right.
If yourself is a parent
If you are a mother and willing to send a baby shower card to a mother-to-be, you could share all your experiences. Focus on the positive side and not the negative ones, as chances are she may feel worried. However, writing the good points of being a mother and sharing the same notes to a new mother as a gift card could provide her a sense of comfort. Also, you can write a message about welcoming her as a new mother, and there is a lot that a new mother can do for their newborn baby to feel special. You can also describe how it feels to be a mother and her expectations for the newborn child.
A good and a final note
Always end the note with a beautiful message whether you have a special relationship with the mother or not. It could give her a positive response making her feel safe and ready to welcome her child. You can also add up your family's name with a final note. Also, convey a final message like all your family members are congratulating her and giving her a blessing for entering into the motherhood world. You could also write that you all cherish her new life as a mother. Such types of messages could easily make her feel special and wanted.
Besides, you can include final greeting messages such as all the best, with love, best wishes, Lots of Love, Take Care; we are always there with you, and more.
Easy and Go-To Use Messages for Baby Shower Cards
You might think to send a message to new parents, but you do not have any idea of what to write, or you may even run out of words. Therefore, you could be looking for something short and meaningful messages relevant for greeting a mother-to-be. You can also include some outstanding pictures to convey a heartfelt message with a short description, such as Feeling so happy for you, wishing all the good health for both of you, do not miss your appetite, and so on. You can also write about taking care of your health, sending all the good wishes and love for you both, cherishing your new life as a mother, and more.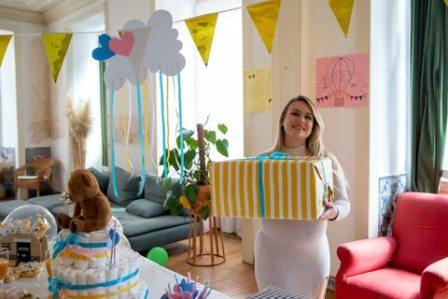 Some Gifts to Include in Baby Shower Cards as a Message to Show Your Love and Care
Baby shower cards are all about showing your love and care. You can shower with all the pampering and good wishes. So, we have listed some ideas to express your gifts in the message for baby shower cards as below. 
I was overwhelmed while wrapping this wonderful gift for your child.
I can ensure when you will open this gift, you can feel my presence and blessings
The time I saw this gift, I quickly decided to send it to you with all my love and care
As a mother, I feel you will need this gift, when you hold your baby for the first time in your arms.
I am feeling so happy to welcome your baby with this gift.
Use this present to take care of your health while entering into motherhood.
Welcome your newborn baby with this stunning gift
When you will find this, ensure to use it every day till your child is born.  
Cherish your motherhood with this gift
Pamper your newborn with my special gift
Cute and Humorous Messages for Baby Shower Cards
Welcoming a newborn and entering into a new phase as a mother is sometimes a daunting task. Thereby, you must have someone who can make you laugh or feel happy about everything when you will celebrate your baby shower, as you could be under the stress of everything looking fine and all well. Also, when you come across a message that will make you laugh or be happy about the present situation, it could easily make your day wholesome.
So, we have offered you some ideas about sharing a cute and humorous message to a mother-to-be as follows. 
I hope your child does resemble you
I hope your newborn is way naughtier than you
May your child disturb you while you are in sleep
I hope your child has an intelligent parent
May God give you strength to bear his naughtiness
Now, you will understand what parenthood is.
I hope your child disturbs you a lot
May God provide strength to your child to accept you as her mother
Do not worry you can take revenge when they are adult
I cannot imagine you are going to be a mother now
I cannot wait to see your child
Waiting for the day when you will hold your child for the first time
I hope your child is more intelligent than you!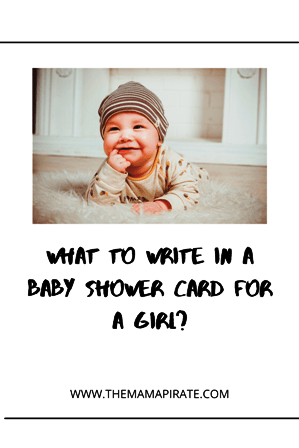 Baby Shower Card Messages If You Are Unsure About the Gender
If you do not know what the mother-to-be is having, whether a baby boy or a baby girl, then you could write any one of these messages in the baby shower card:
I do not know how you are going to look!
I am guessing if you are a baby boy or a baby girl.
It does not matter if you are a baby boy or a baby girl, I will always wish the best for you.
I cannot wait to see you.
I wish you good health in the future.
Whoever you are, we will welcome you with all our love and support.
I hope, if there is a baby boy, he must resemble his mother's attributes, and if there is a baby girl, she will be fond of her dad.
Welcome your boy just like a tiger
Welcome your daughter just like a tigress
Give your boy all the love and support you want from your parents.
Make your boy respectful towards everyone.
Treat your boy equally.
Let your boy be naughty but good at the same time.
Love to see your family grow
I hope your baby boy will always keep you busy.
Messages for writing in a Baby Shower Card for the Girls
If it is likely that you know about the gender, you can wish the mother-to-be with beautiful messages that will make her happy to welcome her newborn girl child. 
Oh cannot wait to see your baby girl
I hope your baby girl is as naughty as you
I hope the dad spoils his newborn baby girl
Want to see your girl growing
May your newborn girl bring all the happiness to your life
I hope your baby girl receives the best childhood
May your daughter become the apple of your eye
I hope your newborn baby girl receives all the good wishes in her life
Your daughter is lucky to have you as parents
You will have the best daughter
We hope your newborn baby girl has a good health
A daughter is a daughter till the end of life
Raise your daughter as a boy
Treat your baby girl as equal to a boy
Message to Include in a Baby Shower Card for Twins
If you know the mother-to-be will have twins or more, you can include that too in the letter with a warm message. Let us find out what message to write in a baby shower card for twins or triplets!
Oh! So, you are going to receive a double bonus
Your joy will extend to the next level when they are born
Finally, you are going to have double trouble!"
Somethings are always made in pairs
You are soon going to receive double blessings
Babies are always special
You will have double reasons to smile
Double congratulations to you
Welcoming the new parents for having a tight schedule
Now you will have double cuteness
Now you do not need a friend when they grow up
Double happiness and double blessings
A message to write for a Baby Shower Card when you are a Close Friend
When you are a close friend or have a close relationship, you already know what you have to write. Let's take a look at some of them. 
Many congratulations to you
I know you will be the best mother
You will forget all your sorrows once you hold her
Give her the best childhood
Treat her like a princess
I know you will spoil your child
Give her time to relax
Do not make her cry
I cannot believe you as a mother
Messages for a Baby Shower Card from Grandparents
If you are the newborn baby's grandparents-to-be or you have a special connection with the mother-to-be as a daughter-like, you can either greet your daughter or especially welcome your grandchild as below. 
We cannot wait to hold your baby on my laps
We are thrilled to welcome our grandchild.
We will make a safe and happy journey for our very own grandchild
Thanks for promoting us to the next level
We will spoil your child 
We will be amazing grandparents to our newborn grandchild
We have been practicing many cradle songs for welcoming our grandchild
We are overjoyed and feeling blessed
Conclusion
You can always use these above messages on your baby shower card for a girl or boy to cherish their life a little extra. Designing a card and filling it with beautiful notes and emotions can make the new mother's journey happy and comforting. Also, do not feel afraid to include some emojis or pictures in the background to convey your messages. You can personalize a baby shower card to make it worthy as those are easily touched by heart. You can also include some inspirational or funny incidents to highlight your message in such a way that the new mom feels happy about it.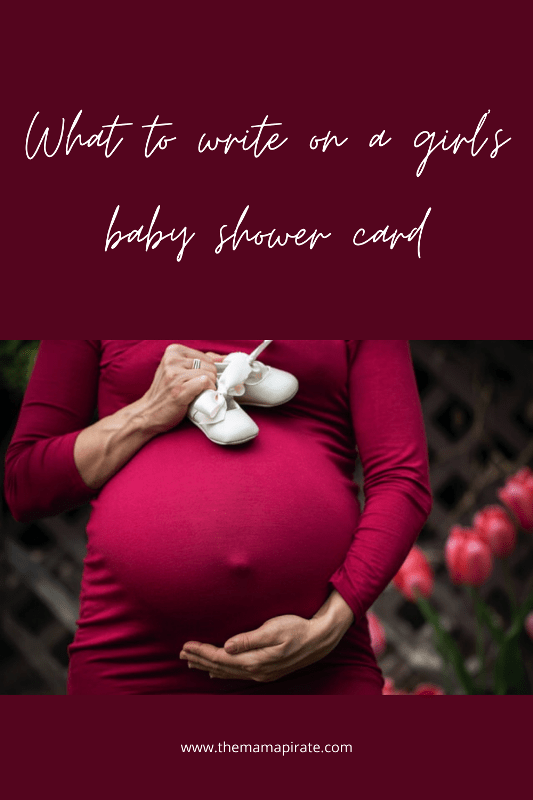 What to write on a girl's baby shower card
Read more posts: