Diaper Bag Essentials for Newborns: What to pack in a diaper bag?
Last Updated on 11 months by admin
A diaper bag is a good way to carry essential things when you go outside with your little one. In the market many colorful, durable, cheap diaper bags are available.
There are a lot of things that you can put in a diaper bag. You can put your mobile phone, charger, water bottle, wallet, and keys beside all the essential things for the baby.
Even after the newborn grows into a toddler, you will need a diaper bag. I will try to sum up some reasons for keeping a diaper bag with you.
Diaper Bag Essentials for Newborns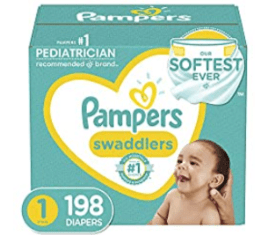 Diapers are the first article that you would need essentially to keep in a diaper bag. Diapers come in different sizes. Find the correct diaper size for your baby to prevent any diaper blowout which you will never want. Diapers hold the baby's poop and pee without spreading everywhere. Some diapers leak and smell a lot when the baby poops. Diapers should be spongy to hold pee without leaking out. Pampers and Huggies diapers are quality products.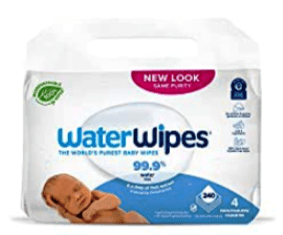 Baby wipes are used for cleaning the baby's butt, and nose. Water wipes contain 99.9% water and a few drops of natural fruit extract. They can dramatically reduce the chances of getting dermatitis and skin rash when used. Most important they are devoid of alcohol, perfume, chlorine, formaldehyde, phenols, phthalates, SLS and SLES, lanolin, and other additives. Keep them always in a cool, dry place.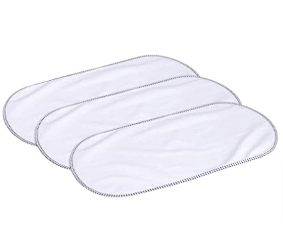 Diaper changing pads do come with the diaper bag itself most of the time. If your diaper bag does not come with a diaper changing pad you can always buy one at a cheap price. Literally, they got their name from their uses. They are usually made of waterproof material and machine washable.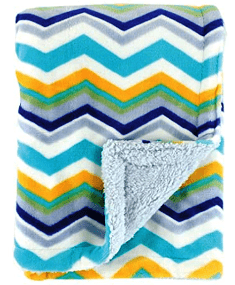 Baby blankets come into work for many purposes. They can be used for sleeping, changing diapers, and protecting from cold, sunlight, and insects. A baby blanket should be comfortable and soft enough for baby skin.
Bibs are used to catch food items and drinks drooling from the baby's mouth. They keep the baby cloth clean and hygienic. Bibs come in different designs, made of different materials. Polyester bibs are good as they can be washed easily. They also do not get torn easily.
Baby pacifiers help to calm down babies. They are mostly made of silicon, free of latex. Another benefit of pacifiers is they help with teething in babies. Make sure you are buying pacifiers approved by hospitals and which can be sterilized as needed.
They are made of baby soft cotton and give comfort to little babies. These can be machine washed. Onesies are exceptionally handy when pants and tees are hard to put on baby.
Alcohol-free hand sanitizers to use when you are handling your baby. Baby skin is very sensitive, avoid using products with alcohol. Herbal sanitizers are best for babies. Hand sanitizers can kill almost 99% of germs.
Keeping a diaper rash cream/lotion/powder is one of the essentials of a diaper bag. Your baby can get rash anytime you do not know when. The skin becomes red and itchy. Keeping a diaper rash cream will help to soothe the itching.
You do not know when your baby becomes hungry. Always keep a baby milk bottle with you to feed the baby formula. Besides breastfeeding baby formula is also required to keep the baby's body's needs. A specially designed breast-shaped baby bottle with a silicon nipple is preferable. The bottle should be easily washable as hygiene is very important for newborns.
Snacks in the diaper bag are exceedingly important to keep. May it be snacks for you or for a toddler. When leaving home for a few hours feeling hungry is normal. You can put some snacks into your stomach to kill your hunger. Protein bars are good snacks for parents who do cardio.
Diaper bag essentials for toddler
A toddler needs a lot of attention as he/she can move their own. So, keep their favorite toy in the diaper bag you will need to keep them busy.
1. Diapers: Pack more if you are going out for a longer period.
2. Wipes: disposable wipes to clean.
3. Diaper cream, and lotions.
4. Extra onesies, tees, pants, and other clothes.
5. Hand sanitizer
6. Toys, books, playing cards.
7. A Swaddle Blanket to protect your toddler from cold, sun, and insects, and also can be used as a play mat.
8. Sunscreen and Bug repellent spray.
9. Toddler snacks, and cookies.
10. Diaper changing pad.
Diaper bag essentials for Moms
Moms need to carry many things with them. A diaper bag can hold a lot of things in different compartments. Moms no longer need to carry a shoulder bag or tote bag. These make diaper bags a favorite for moms to carry with them.
1. Mobile phone.
2. Wallet to keep the money.
3. Keys of home, cars.
4. Deodorant
5. Bottled water.
6. Extra shirt for mom.
7. Hair ties/bobby pins.
8. Hand sanitizer.
9. First aid kit
10. Snacks
11. Cream/lotions to protect from the sun.
Diaper bag essentials for Dad
Being a dad does not mean you would not require a diaper bag once in a while. Dads can have their essential things in the bag without worrying to carry an extra backpack.
1. Mobile phone and a charger.
2. Wallet
3. Keys
4. Water bottle.
5. Hand sanitizer.
6. Extra shirt for dad.
7. Deodorant
8. Protein bars
9. Sunscreen lotion.
Diaper bag essentials for hospital
If you are preparing to visit the hospital with your little one, you need to pack these essentials. Diapers and wipes are provided by most hospitals. But, you never know. It is always better to be prepared.
1. Diapers
2. Water Wipes
3. Blanket
4. Pacifiers
5. Bibs
6. Extra cloths
7. Boppy
8. Toys
9. Burp cloth
10. Face Mask: Wearing a face mask is tremendously important for parents after the coronavirus pandemic.
10 Reasons to have a Diaper Bag
When you go out for a part with your little one, you do not want your little one with saliva all over his/her body. Carrying an extra pair of cloth with you is preferable. You can keep that extra pair in that diaper bag so that you find it easily when needed.
Kids love to eat sweets. But, what do you do with the cover on the sweet? You can put it in the waste compartment of the diaper bag. Many times it has been seen that moms forget the banana peel, and eggshells that she has kept in her purse bag have not to been thrown out after weeks. It is always stinky to find a rotten banana peel in a bag.
After a diaper blowout in the middle of the journey with your hubby, you will probably want wipes and diapers ready with you. You can carry those with you in your shoulder bag. But, the shoulder bag has no compartment to hold such wet wastes. And diaper bag provides a complete shield waterproof compartment to keep wet diapers.
Carrying a shoulder bag with diapers, wipers, mobiles, keys, sanitizers, blankets for the baby, and water bottles is not easy. A diaper bag can help you to organize all your belongings. You can carry all the items organized way.
Most Diaper bags are built of tough linen materials, they do not do harm to a baby's health. They are light which makes them easy to carry.
While keeping your baby's pacifier you do not want it to touch other items in the bag. A diaper bag gives you separate compartments to keep pacifiers and milk bottles.
Diaper bags also has many side pockets which are very handy if you want to keep things that you require too often without touching other compartments. Hand sanitizer and mobile phones can be kept in these side pockets which you require too often.
Some diaper bags do come with a free diaper changing mat. Who does not loves free stuff?
Diaper bags come in different designs which gives you opportunities to choose from the best. Some diaper bags can be carried on the back and as well as on the hand.
Diaper bags can hold a lot of weight than you think. And most diaper bags are waterproof which means you do not have to worry if your kid splashes liquids on them.
Buy a Diaper bag from Amazon
RUVALINO Multi-functional Diaper Bag
One of the highest-rated diaper bags on amazon comes in grey, dark grey, black, army green, denim blue, and navy blue.
This diaper comes with a padded laptop pocket, an insulated pocket to keep milk bottles warm, a mommy pocket to keep keys, mess pocket to keep diapers.
RUVALINO Multi-functional Diaper Bag is convertible to a backpack, handbag, traveling, and shopping bag. It is made extra wide to get easy access to items kept inside.
It is made with strong fabrics and zippers to last long. Made light so that easy to carry. Total waterproof! Stitches will not fray.
Specifications:
DIMENSION: 11.8l x 7.8w x 16.5h inches
Weight: 1.78lb
Mat Size: 23l x 15w inches
Two big zipper closure compartments and 16 pockets
HaloVa Diaper Bag
This stylish, waterproof diaper bag comes in black, pink, brown, camo, dark blue, orange, gray, purple, red, and sky blue colors.
It is two in one bag. Can be used as a backpack, and tote.
This bag has large capacity to carry items about 24 L. Lightweight and the style of the bag makes it perfect for new moms.
Made from odorless oxford fabric, can be machine washed & hand washed.
Specifications:
Dimensions: 18 x 12.6 x 3.2 inches
Weight: 1.39 pounds
Anti-theft pocket to keep cell phones, and wallets close to the back
JuJuBe Encore Travel Diaper Tote Bag
JuJuBe Encore Travel Diaper Tote Bag is made of polyester, machine washable fabric. You can also carry it as a shoulder bag. It can be easily attached to a stroller with provided hooks.
This bag has 6 interior pockets to keep cell phones, wallets, diapers, wipes, and diaper pads in an organized way.
Stylish-looking and spacious diaper bag.
Specifications:
Dimensions: 6 x 18 x 12 inches
Weight: 1.26 pounds
Material Type: Polyester
How to pack newborn essentials in a diaper bag?
Makes sure you have all the items ready beside your diaper bag.
Let's check the diaper bag essentials once again. 4 to 5 Diapers if you are going for two to three hours with your newborn baby, 10 to 12 wipes, extra cloth, pants, tees for the baby, onesies, one blanket, bibs, feeding bottle, diaper cream, hand sanitizer, snacks, your wallet, keys, and cell phone.
After you have all the items in front of you, now just separate the items into different categories to put in different compartments. If your diaper bag does not have compartments you can buy diaper bag organizer pouches available on amazon.
1. Diapers and wipes in one compartment or if you are using diaper bag organizer pouches, keep them on one side.
2. On the other side of the diaper and wipes keep the blanket and diaper changing pad.
3. Put the creams, and lotions in different pouches on the right sides.
4. Keep all the food items, snacks, and feed bottles in the different pouches on the left side.
5. All other things that you will need frequently keep in the side pockets. Keys, wallets, cell phones, and sanitizer.
What is a diaper bag organizer?
Diaper bag organizers are Small pouches that can be kept in a diaper bag in an organized way. A diaper bag generally has lots of compartments to keep clothes, diapers, baby wipes, feeding bib, baby toys, baby utensils, baby lotions, Diaper cream, snakes, Hand sanitizer, Sippy cup, Burp cloth and phone, wallet, keys of the parents. But, finding the right compartment when needed is difficult. For this, a diaper bag organizer comes in handy.
Best diaper bag organizer to buy
I have found a very useful product on Amazon to organize your diaper bag. It has a "see-through performance mess" and is made of durable fabric which can be washable.
Diaper Bag Organizer Pouches by MOTHER LOAD
A pack of five pouches, one for diapers, wipes, cream, powder, and lotions.
One for bibs, spoons, straws, or any favorite treat.
One for clean clothes, onesies, tees, and pants.
One for toys, building blocks, and books.
And one highly water-resistant wet bag to keep wet diapers, and clothes.
SPECIFICATIONS:
1. Robust quality zippers and Sturdy thick fabric cloth design.
2. Durable, Stretchy Mess, and Washable.
3. All five pouches have "see trough mess", colored, and beautifully embroidered for an easy view of its contents.
4. Easy to carry, lightweight.
Bottom Lines
Diapers are essential for a baby, or toddler. Similarly, a diaper bag is also essential. Put all the essentials of the baby in a diaper bag and you can travel anywhere with that.
The advantage of a diaper bag is that you can keep your things too as diaper bags are big in size. Keep your wallet, keys, and cell phone in the diaper bag and carry it as a backpack.
Also Read:
Best Backpack with Baby Carrier
10 Best Strollers With Footmuff For Toddlers
10 Best Stroller Blanket Cover for Winter
10 Best stroller travel bag to Buy
The Best Stroller Bags for Travel in 2020