How to dress a newborn in winter from the hospital?
Last Updated on 2 years by admin
Giving birth to a newborn is an incredible feeling for mothers, and it is a lifetime experience that stays till your last breath. But as mothers get nearer to their delivery date, they will think about their child's comfort and security. It starts when they are in the hospital. How to dress their toddler? What things to buy? These are some questions that hover around their mind. But as a mother, you need to wonder about these thoughts comprehensively if you take your child to your home in the winter season. You need to take proper care of your inborn to prevent catching a cold.
So, as a first-time mother, you might be anxious about how to dress your baby in the winter season correctly. As a result, you will waste hours searching for some essential things, especially dresses to take care of your baby, adequately. But finding a proper dress is not at all as daunting a task as you think. All you need to do is go for a comfortable and cute dress for your infant that can prevent catching a cold.
Apart from the mentioned above, you can use a car to get your baby home from the hospital. It will secure your child's journey with a comfortable car seat, coat, fluffy outerwear, snowsuits, bunting bags, and other outfits. So, after going through all these, you might get confused. Besides, you might be thinking, what is the proper way to dress the infant in the winter season? Well, worry not, as the below segments will tell you all the ways to dress your baby appropriately. Additionally, this writing also incorporates some best-selling baby outfits for winter to assist you in purchasing.
Things to consider before buying a Newborn Dress in Winter
Let us start reviewing the below-dressing tips.
Always consider zipper
The zipper is your true friend when it comes to the matter of child cloth in winter. Zip-up bodysuits with hand cover, protecting your baby from catching a cold. Besides, sometimes you need to wake up in the middle of the night to remove your newborn's clothes, wash your soiled self, and therefore you need to put on new outfits with tiredness and bloodshot eyes. But a zipper-based suit can help you get rid of these hassles, and you can change dresses with ease. You will feel relaxed as you can put something on your child instantly without exhaustion. Hence, deselect the complex outfits and protect your child in the winter especially, when you take them back from the hospital.
Buy winter sets
You will find multiple winter dresses set for your inborn. They are beneficial as they have attached hand covers, and they work satisfactorily, as they will protect your baby from accidental scratches. So the winter sets are much safer than some loose mittens. Besides, as you have learned from the above tips, try to look for a zipper collection while purchasing winter sets.
Look for comfortable blankets.
Blankets are a must-have thing for your newborn when coming home from the hospital in cold weather. After all, what is better than wrapping your baby in a blanket to offer warmth and comfort. But parents often overlook several factors while purchasing this essential thing. As a result, they will end up buying an inappropriate blanket that cannot protect their kid from catching a cold. They invest their money to buy a heavy-duty snowsuit when coming from a hospital in a car. These snowsuits are beautiful, but they are not essential for practical usage. Therefore, look for a thin and comfortable blanket that reaches only the baby's chest while traveling in a car. It will never disturb your toddler's breathing, and you can keep them warm as well.
Shop for purposeful hats always.
Your child wears a hat when you are at the hospital, right? So, you presume that your newborn should keep wearing this little but pretty thing. But as a natural phenomenon, your child grows faster than you can ever imagine. Hence, parents made the mistake of choosing the hat size. After some days or a week later, they notice that their child's head is too big to wear the hat. As a result, they are seeking a lightweight, comfortable, and well-fitted hat everywhere. But they cannot locate any. So, if you face such cases, what will you do? The answer is simple. All you need to remember is that babies do not require hats while they are sleeping. Besides, they should not wear them at night because they might overheat your child in the winter season. Therefore, never bother about purchasing them. Instead, look for a pretty and comfortable hat for the outdoors. It will help keep the child warm, and they will look cute as well.
Go for a mattress cover.
Mattress covers are essential accessories for winter babies, especially when the weather is too cold to handle. But why so? Well, mattress covers heat the bed, and as a result, they keep your baby warm. If your newborn is sleeping in a crib, going for these covers not only safeguards the mattress from getting wet messes but will also keep your kid warm. But instead of all the advantages, it also has a drawback. You cannot understand when and why your child is sweating. But mattress covers can be your true friend in the cold weather for you and your little toddler.
Buy microfleece
Microfleece is a beneficial thing for toddlers in the winter season. But do you know what this is? Well, micro fleeces are a type of sleeping set or sleeping sacks. They are comfortable, easy to put on and keep your baby warm in the cold. One of the best things about these dresses is that you do not need to put many layers of sleepwear in a cold season if you have them. Microfleece can provide better warmth and comfort. But remember that these sleep wears can quickly overheat your child, so never put anything extra over them.
Keep the baby hot in the car seat.
If you are worried about how to dress your baby and keep him warm when coming home from the hospital, you must remember the car's environment. So, you need to get a comfortable seat cover for your newborn. Some people purchase stretch covers and canopies, but they are irrelevant for outfitting a winter baby. Instead of these, you can shop for insulated seat covers for those first cold months of the child's life. It will keep them warm, and they are pretty as well.
Some additional things to watch for
Before purchasing any dress for your baby, you must look for hassle-free clothes to take on and off. Besides, below are some things that might come in handy.
Expandable necklines: Toddlers dislike having clothes that pull over their little heads. In such cases, a stretchy neckline will make the dress comfortable and favorable for them.
Buttons, zippers, and snaps: You must look for dresses that have these things. They will help you, especially when you change the diaper.
Some best selling baby winter clothes
As mentioned before, here we have listed down some bestselling and preferable baby winter dresses to help you with purchasing especially, if you are a new parent.
If you are looking for a comfortable and lightweight snowsuit for your baby, try this one from Duck Duck Goose. You can put this cloth with other dresses. It is easy to slip on over other clothes to offer extra comfort and warmth to your newborn. The company manufactures it with foot and hood covers so that your baby will get added warmth. Besides, your child will look adorable with its different styles. Featured with roll cuffs on sleeves, this babywear offers a cute look and prevents cold air also. On top of it all, this snowsuit is lightweight, lined, quilted, and easy to wash.
Salient features
Made of polyester
Polyfill padding
Roll cuff sleeves
It is always better to opt for a jacket instead of bulky snowsuits for your newborn. Remembering this, the renowned company North Face has introduced a reversible jacket for babies to keep them warm without any difficulty. This fully reversible jacket is composed of polyester, and makers manufacture it with Recycled fabric with DWR or Durable Water-Repellent solution to protect the dress from rain and snow. Besides, it also has a zipper closure, and the synthetic Heatseeker insulation can offer much warmth to your baby. Featured with a three-piece insulated hood, this babywear can retain heat at the head. On top of it all, it provides an extra storage option through hand pockets and a zip chest pocket.
Salient features
Fully reversible
Zipper closure
Multicolor and convertible appearance
Booties often bother parents a lot as they tend to fall off quickly. But the booties from ZutanoCozie have unique straps that wrap around your kid's ankles. It is composed of warm fleece with plush exterior products that are soft, fit perfectly, and cozy. They will offer your child added warmth with their adjustable straps. Above all, these booties are durable enough to withstand tear and wear. They also retain their shape and color even after extended wash.
Salient features
Made of cotton and polyester
Fleece lining
Adjustable snap closure
In the winter season, a sweater is must-have clothing essential for every kid. So, check out this ultra-soft cotton sweater from the renowned Simple Joys by Carter's. Made of 100% genuine cotton, this kid sweater has a hat and snaps closure. It also has a beautiful knitted design to offer your baby a more adorable look. Besides, it has long sleeves with cuffs. The expandable shoulders have scalloped picot trim. Your baby will feel comfortable and move around freely by wearing this sweater.
Salient features
Pure cotton
Knitted design
Expandable shoulders
For cold days and nights, what is better than a wearable blanket for your little kid? Designed with comfort and safety in mind, the makers of Burt's Bees introduce these versatile wearable blankets to protect your child from cold. Made from organic cotton, these have a long zipper and an interior protector to keep your newborn protected from chafing. You can zip it from top and bottom also. These products include high-quality fabric, preventing your child from overheating, and they will never feel any breathing-related issues also. These blankets are soft, lightweight, and durable also.
Salient features
Zipper closure facility with zip cover and interior zip guard
No-pill washing
Carefully sized for a free and secure move
These microfleece blanket sleepers for babies and toddlers are their best friends on cold days. Made with polyester, these clothes are soft and flame resistant. It has a long zipper from top to your child's ankles. Additionally, the zippers have safety tabs also. Your kid will experience a feeling of relaxation after wearing this. You can easily wash and dry them in washing machines. Besides, it has multiple colors and patterns to attract kids.
Salient features
Made of polyester
Pull-on closure
Flame resistant
This sherpa-lined hat and mittens set from the renowned company N'Ice Caps are one of the best winters wears for your little infant. These products restrict your child from getting too sweaty due to their highly absorbent material. With velcro straps, you can attach the hats securely, which will cover your infant's ears also. Featured with an elastic waist, the mittens help you to keep them in place. Besides, if your kid's hands are small, you can fold the sleeves also. These hats have hook and loop closure as well. Therefore, they can be your baby's ideal friend in the cold season.
Salient features
Hook and loop chin straps
Water-resistant material
Mittens are of different sizes
These baby gloves from MarJunSep are an essential thing to keep your child warm during the entire winter season. The company manufactured the product with a blending of velvet, cotton, and acrylic fibers. As a result, these winter clothes are stretchy, breathable, and keep your baby warm effectively. Besides, your child will get added comfort with the plush lining. Additionally, the gloves have a thumb also.
Salient features
Made of cotton, velvet, and acrylic fiber
Plush lining
Come in different colors
Final Thoughts
So, in the initial stage, dressing your baby might seem like a daunting task. But you will get accustomed to the entire process eventually. All you need to do is select the best clothes by contemplating the above tips. Besides, you might also purchase the above products online to offer your baby a protected and comfortable winter season. All these products can keep your newborn warm and secure. Hence, consider the entire article and apply the tips to your life to obtain a fruitful result.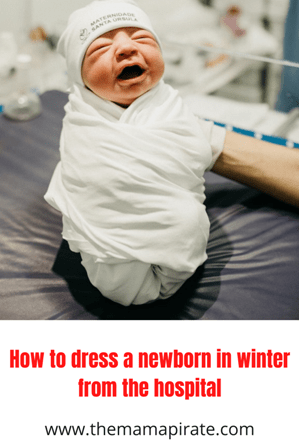 Read related posts:
Best Backpack with Baby Carrier
15 FAQs on burp cloths for a wannabe mommy
31 Must have Items for Traveling with Baby
Best double prams for newborn and toddler