In today's time, traveling with young children is often a nightmare because of the gear we need to carry along. Also, it is very difficult to carry the children all day long. So here the stroller or car seats of children come in use. In this post, we have the list of Best Stroller Bags for Travel in 2022.
What is a Stroller Bag?
A stroller bag is a multi-functional travel bag that is specifically designed to keep strollers and car seats during air travel. These are durable and waterproof and also protect the seats and strollers from natural conditions like dust, rain, and snow before and during travel.
What is the need for a bag to carry a stroller?
Below are some reasons for the need for a bag to carry a stroller.
To keep your stroller clean
When you store the stroller in a travel bag, it is obvious that it will interact with the surrounding dust. Also, the cargo holds inside the plane are not very clean place. So stroller bags provide you with the comfort you have a clean place for your baby after you reach the destination. This may seem to be small but can result in big things, like the child may get allergic to the dust.
2. To keep your stroller dry
Yes, it is also a good reason to buy stroller bags as they will help you in keeping your stroller dry.
3. Extra space
Stroller bags provide you with extra space, in which you can put various other things like extra clothes, diapers, and toys. Also, you can lay your child on the bag while you are standing in the queue.
Factors to Consider when buying the Stroller Bag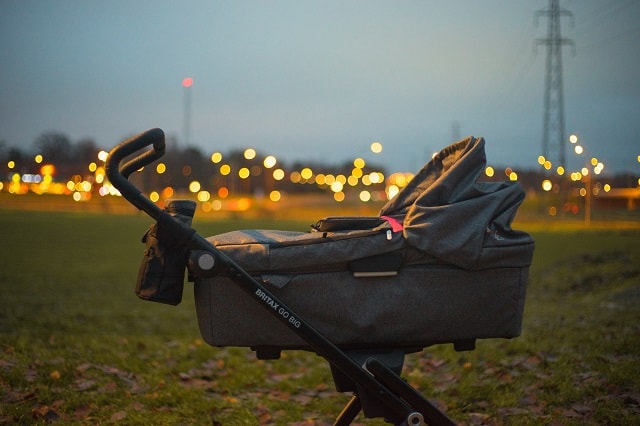 There are many deciding factors that will lead you to buy the best stroller bag. We will have a look at them.
Compatibility
It is very necessary that your stroller bag is compatible with your stroller. So it is recommended to buy the bag from the same company of which your stroller is. If the company doesn't make stroller bags then choose the most compatible bag, otherwise, you will be frustrated.
Straps and Handles
Try to buy a bag with several strap provisions, Although most stroller bags have a pair of backpack style straps at the backside, another set on the side, and a single handle out in front. These straps help you in lifting more weight and carry the bag in the position which fits you.
The closure system of the bag
The main reason to buy a stroller bag is to keep our stroller safe from dust, dirt, etc. So it is very important that the closure system of the bags i.e zippers and buttocks are strong and durable.
Material
You should not buy those low-quality bags made of nylon as they will crack under the pressure of your train or flight when it takes off. Such bags don't last long and puncture very easily. Instead, you should buy bags made up of high-grade polyester and other sturdy materials, which will last longer.
So we have sorted out the best stroller bags available out there online, we have ranked them on the basis of reviews we found.
1. Bububee 'Elua XL Double Stroller Bags
The Bububee 'Elua XL Double Stroller Bag is the best when it comes to convenience because it is big enough to fit a double stroller whether side by side or tandem. Therefore it has the added advantage of extra space when you use it for a single stroller. This bag is made up of the best Oxford nylon, which is tough and water-resistant that's why It can withstand all extreme conditions and keeps the stroller dry and dust-free.
2. Gate Check PRO Car Seat Travel Bag
The Gate Check Pro Extra Large is best for double strollers, if you use it only for a single stroller then it will be quite bulky, although you will get the extra space. The bag is made up of premium ballistic nylon, therefore, it is sturdy and can endure the odds of airplane or railroad travel. The bag comes with padded and adjustable straps, which provide you with comfort and convenience. which enable you to attend to your children as your hands are free. The company also provides you with a full money-back guarantee for a lifetime.
3. Britax B-Agile Stroller Bag
This bag is big enough to fit most strollers. You need to fold the stroller and fit it into the bag, even with the wheels. The Britax B-Agile is made up of durable nylon and it best suit all purpose like effective protection from dust, rain, and other harmful elements. The bag is very comfortable to carry due to the attached backpack straps, they are extra padded and can be removed also.
4. COMPONO Stroller Bag
This brand acts as a godfather for all strollers present out there because you can fit most of the stroller in this bag. This is made up of a blend of a polyester hybrid and sturdy nylon offering you guaranteed protection from rain, dust, etc. It has an extra layer of waterproof sheets added. It comes with two handles on the side, to make it easy to lift weight easily. The straps are double-stitched to increase durability. They also offer a 100% money-back guarantee if customers are not satisfied.
5. Bob Single Stroller Travel Bag
As the name suggests, it suits most single strollers. The bag comes with several strap provisions present inside to hold the stroller in place as the bag moves. Strap for the front wheel is also provided, and one to go around the stroller. It looks like a suitcase due to its design and its wheels provide smooth movement and makes it easy to carry.
So these were the top 5 stroller bags we found online, you may choose which suits you the most.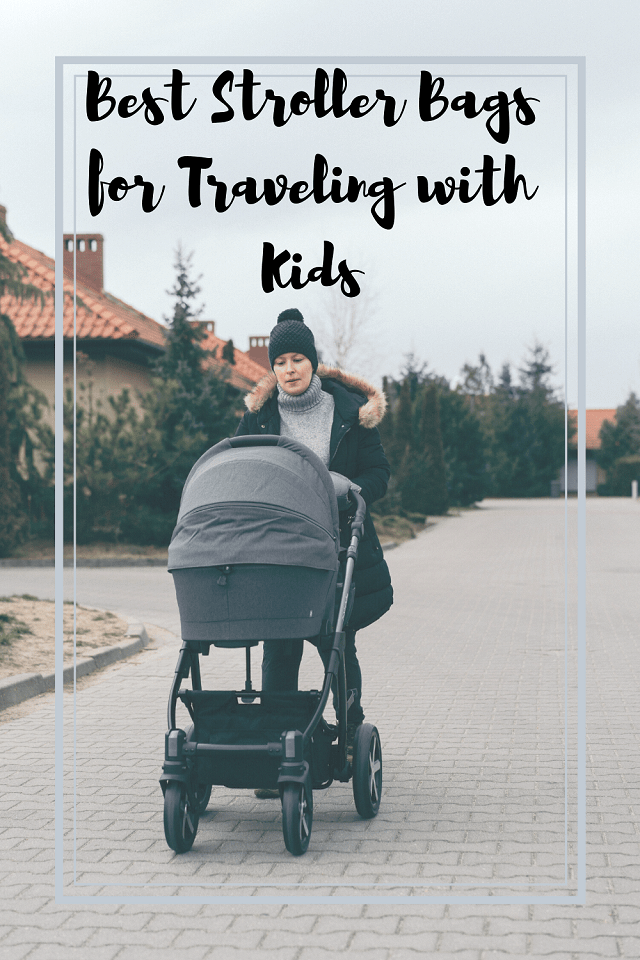 YOU MAY LIKE MORE REVIEWS: