(Last Updated On: September 26, 2023)
Are you looking for a charming escape from the city life? If yes, then you must visit Galveston Island. It is located 50 miles from the southeast of Houston. The island is approximately 27 miles long and a maximum of 3 miles wide.
The island has pretty much more things than the shoreline. For instance, the seawall, Rosenberg Library, Port Bolivar ferry, and the sea wall are attractive places you can visit for free with your family. The fresh local fish and shrimp in any seafood restaurant are mouth-watering.
 So pack up your bags, gather your family, and visit Galveston Island in the holidays.
The article lists free family things to do in Galveston. So, you can keep scrolling through this article to know some of the best places in Galveston you can visit with your family.
14 Free Family Things To Do In Galveston
Do you have any Texas friends? If yes, if you ask any good place in Texas, they will surely recommend Galveston Island. The island has plenty of attractive things you can enjoy with your family.
We are listing below 14 free family things to do in Galveston.
1. Port Bolivar Ferry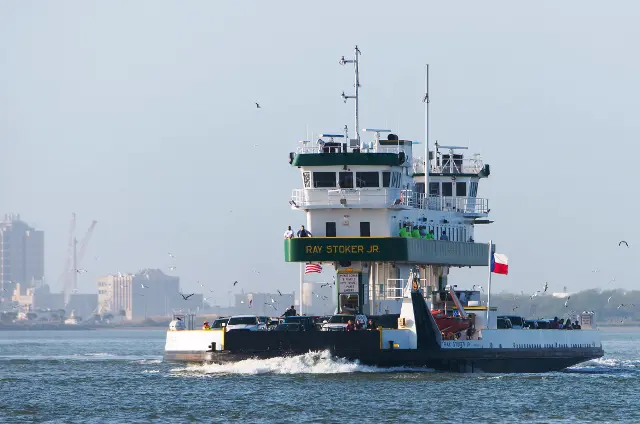 On the Port Bolivar ferry, you can ride from Galveston Island to the Bolivar peninsula. The ferry ride is one of the most popular attractions for tourists and locals.
The Texas Transportation Department operates it, and it is free to ride. It operates 365 days and 24 hours a day. It has stopped only in two places, i.e., Galveston Island and Bolivar Peninsula. However, the time of the ferry is not set correctly. Well, you can get updates about ferry timings by visiting the website.
Sometimes, people want to take their bike or car with them and spend the entire day on the other side of the Highway. But remember there are few restrictions. For example, the vehicle you carry should be at most 80,000 pounds. 
The length of the vehicle should be a maximum of 65 feet, and the height should be a maximum of 13.5 feet.
Traveling on a ferry can allow you to see dolphins, sea turtles, and many seabirds when the ferry travels in the water. 
You can even see breathtaking scenes of the Gulf of Mexico and its surrounding coastal areas. Besides this, the fresh sea breeze can help to reduce stress and anxiety and give you deep relaxation.
The distance between Galveston Island and the Bolivar peninsula is almost 2.7 miles. Hence, traveling from one end to another will take nearly 30-40 minutes. However, you can track the accurate timing through GPS mapping.
There are some cons which also you need to consider. For example, the ferry remains crowded during weekends or the summer season, and you may be compelled to wait longer.
2. The Strand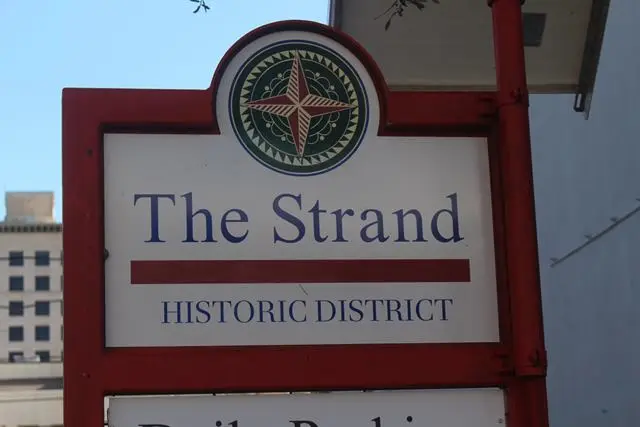 The Strand is the heart of the Galveston and can give you an excellent opportunity to entertain, dine, and do shopping.
There, you will find various museums, restaurants, art galleries, boutiques, and shops. Most buildings have Victorian-style Architecture, where you can take photos with your family.
We are listing below some of the best places in the strand district.
It is a candy shop and ice cream parlor which uses 19th-century candy-making techniques. You can order milkshakes, malts, and many more things. You will get full of vintage charm after visiting La King's Confectionery.
Do you want to have seafood? If yes, then visit the Shark Shack. It is one of the best cafes where seafood and pub grub are popular. You will find dining both in indoor and outdoor areas.
Do you want to enjoy a cocktail late at night? If yes, then visit HearSay on the Strand. You can even get lunch and dinner in this place.
Yagas Cafe is another bar and restaurant open for lunch and dinner. It is one of the great restaurants where you can have lunch and dinner. You can listen to live music and have casual eats like pizza and burgers at the patio and indoor tables.
It is present in the 1898 Faden building and is a great place to enjoy cocktails late at night. The restaurant even serves both lunch and dinner.
You can get antique products from all over the World in this market. The emporium has various things, from kid's toys to antique postcards.
Do you want classic souvenirs or island apparel? If yes, then you must visit Lapalapa. The shop has various collections, including beach wear, all the essential things needed to use on the beach, or some gits to take home.
So, overall, the Strand is one of the most popular tourist destinations. Hence, it usually remains crowded on weekends and during peak season. You may have difficulty to park your car or bike at this time.
Galveston Rail Road Museum
You can visit the Galveston Railroad Museum. It is a museum which can be fun for people of all ages. It is present in the old Santa Fe railroad station. You will find various passenger cars, freight cars, miniature trains, and more.
3. Tree Sculpture Tour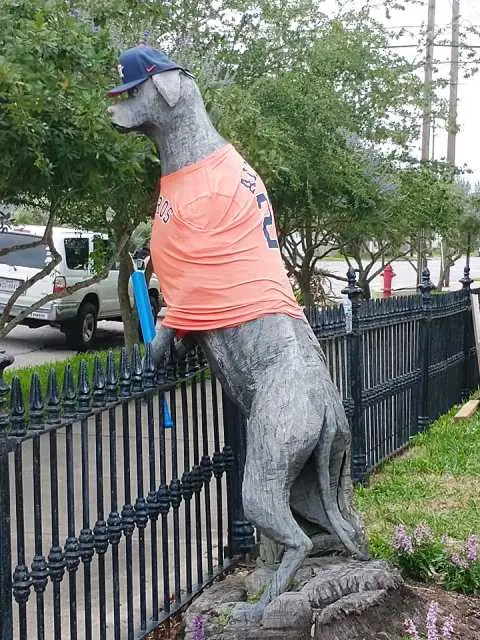 Do you see tree sculptures? If yes, you must visit the Tree sculpture tour in Galveston. It is open to the public, and you can stay completely free of cost.
Unfortunately, on 13 September 2008, the hurricane hit Galveston Island and damaged various buildings. Numerous oak trees were lying all over the Galveston. So, homeowners found a chance to create beautiful things from the trees lying all over the island.
 They transformed these trees into beautiful tree sculptures, which are mindblowing. You can walk, ride, or cycle over the tree sculpture tour. 
But you are not allowed to climb or hang on these tree sculptures. The garden and yards in this place will also refresh your mind and improve your mood.
We recommend downloading a guide and visiting where most of the tree statues are present. You can visit from one statue to another by walking or cycling.
4. Turtles About Town Galveston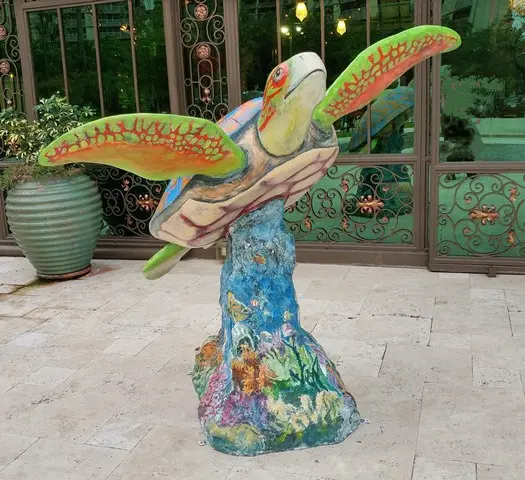 Turtles About Town is another exciting place you can visit with your family free of cost. It is a public art project that showcases almost 50 colored sea turtle sculptures, and each one is dedicated to conservation and endangered sea turtles.
Website:https://seaturtles.org/campaigns/turtles-about-town/
5. East End Lagoon Nature Reserve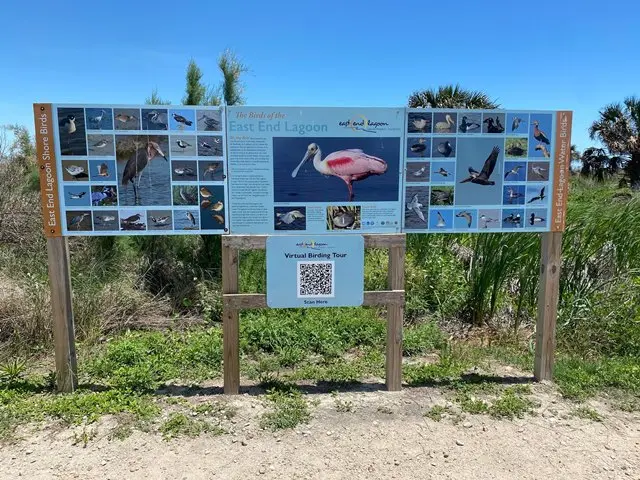 Do you want to spend in a place away from the hustle and bustle of the city? If yes, then you must visit East End Lagoon Nature Reserve. It is east of Galveston Island and has almost 685 acres of land, water, and a lagoon. 
The beautiful landscape will help reduce stress and anxiety and promote relaxation. It will also allow you to take ide on a kayak, go fishing or watch different types of birds, ducks and many more. But try to be careful while fishing because the depth of the water may change close to the shore, and there can be strong currents. 
Visit the website:https://www.eastendlagoon.org/
6. Seawall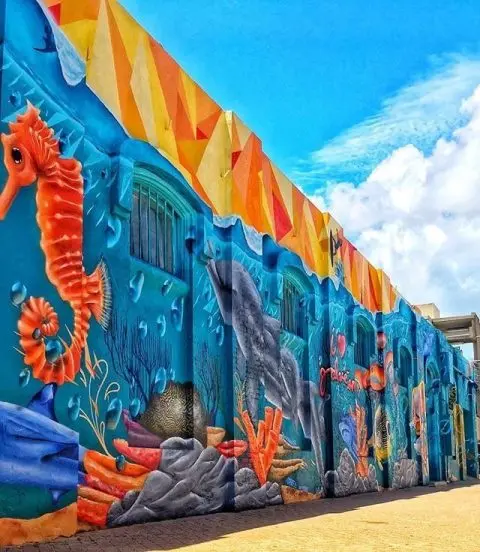 The storm hit Galveston in 1900, and that led to massive destruction. Approximately 600 persons were dead because of this storm. Hence, the city appointed three engineers to construct a wall to protect it from future storms after the tragedy. 
The work started in 1902, and a wall was constructed 17 feet above sea level. The sidewalk of the wall stretches approximately 10.3 miles long, one of the most extended consistent walks in the United States. The seawall was completed in 1904 and proved its importance in 1915 when a severe hurricane again hit Galveston.
The seawall attracts locals and tourists right from the construction. Seawall is home to various beaches, and each beach has enough space to build sand castles or to sit and enjoy when the waves hit your feet.
Galveston has mild weather throughout the year. You can come to this place in summer and enjoy the beach view.
There are various restaurants and bars on the length of the seawall, which can give incredible views. For instance, you can stop to eat or have a cool drink at Millers Seawall Grill. It is pretty famous for seafood and signature blood marries.
You can even have mouth-watering burgers, seafood, and many more here. You can enjoy the beach scene by having your food.
Other alternatives include Gaido's famous seafood restaurant, pleasing diners since 1911. It has offered excellent service and quality food all over the years. Seawall also has various favorite restaurants, stylish resorts, and condos.
However, there are some limitations in this place. For example, you may not find any shaded places in this area, mainly during the hot summer. Seawall areas usually remain crowded on weekends and holidays.
7. Rosenberg Library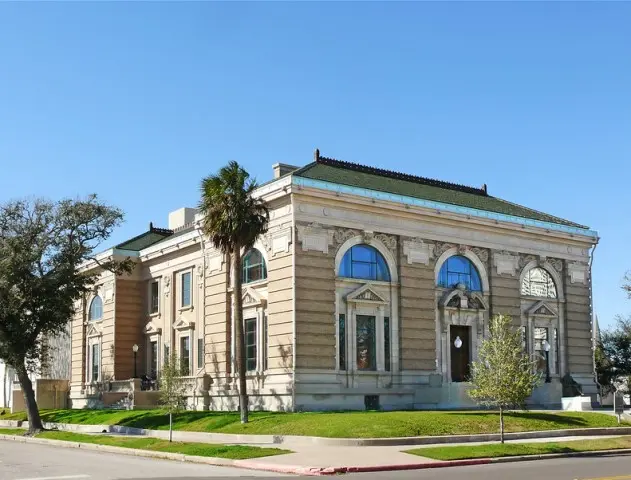 Do you want to visit the library and read books peacefully and calmly? If yes, then you must visit Rosenberg Library. It is one of the oldest public libraries in Texas. 
You can even do various other things in this library besides borrowing books. The building was built in 1904. The Moody Memorial Wing was built in 1971 and houses a children's library, showcases a museum collection, and has different galleries and a computer lab.
The children's library is there on the first floor of the Rosenberg Library. The department has a fantastic collection of materials and 13 13-station computer labs.
The Rosenberg Library accepted the first museum piece a few days after its opening in 1904, and later, it added thousands of rare and interesting objects to the collection.
 Every month, the Rosenberg Library displays a treasure of the month. You can even take several photos with your family in this vintage library. Locals and tourists appreciate the charm and design of the Rosenberg Library. 
Website:https://rosenberg-library.org/ 
Timing: Monday to Saturday, i.e. 9.00 AM to 6.00 PM.
8. Galveston Island Brewing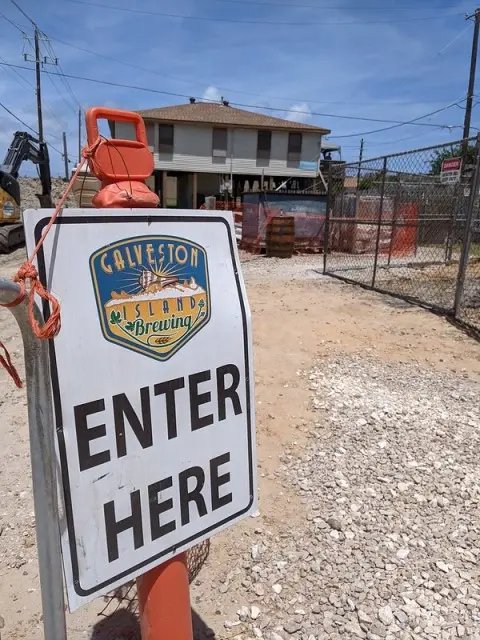 It is a local brewing store that is quite famous for its unique flavor in the beer. So, if you love having beer, you must visit the Galveston Island Brewing. 
It is located on the west of the island. You can taste numerous brews in this place as it offers 13 different taps. The unique tropical tiki(The official beer of Galveston) is quite a popular brew. It is a refreshing brew with rice-wheat flavor and German Hallertau hops with some doses of coriander. The alcohol content in this brew is 5.8 percent.
You can grab a seat outdoors and enjoy sipping your favorite beer, and your children will have opportunities to play or ride a horse on the playground.
You can even taste Tiki Colada, a perfect combination of pineapple, coconut, and banana. The Galveston Island Brewing is open for seven days a week. 
Website:https://www.galvestonislandbrewing.com/home
9. Seawolf Park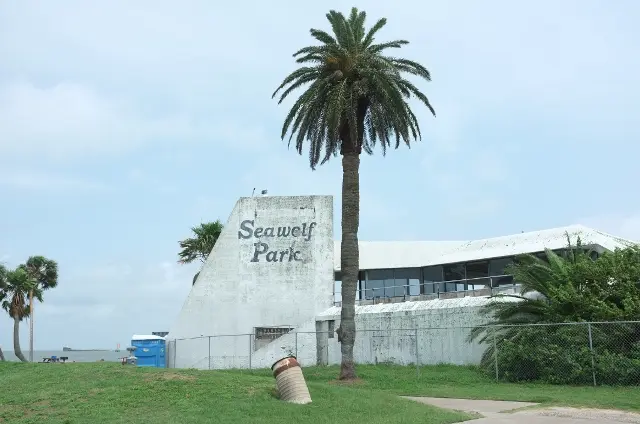 If you want to enjoy the outdoors on Galveston Island, you can visit Seawolf Park. The park houses World War 11 submarines, i.e., USS Cavilla and USS Stewart destroyer. There are various other things that you can explore free of cost in Sea Wolf Park. 
For instance, you can stroll on the fishing pier or enjoy a nice lunch in the picnic area. There is even ample space in the playground for your kids to play. You can go fishing in the park. Unfortunately, it charges a small fee.
Website:https://www.visitgalveston.com/directory/seawolf-park/
Timing: open for 24 hours
10. Galveston Old City Cemetery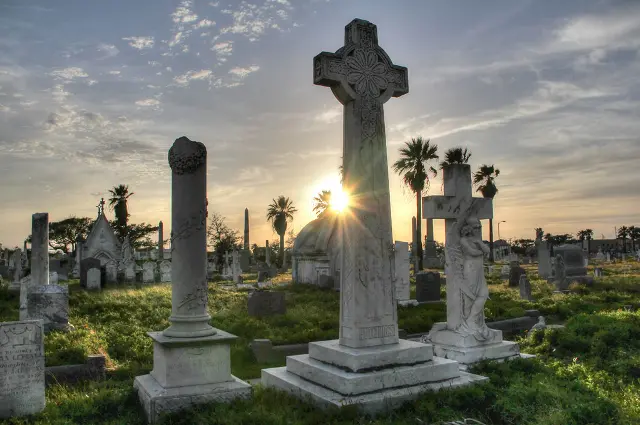 Galveston Old City Cemetery is another exciting place that you can visit in Galveston. Although it may not be your first choice, there are various historical things in the old city cemetery.
The place is adequately maintained; you will find numerous colorful blooms and wildflowers. The hurricane in 1900 had taken several lives, and the old city cemetery is the final resting place.
There is a rumor that an old city cemetery is a haunting place. But you can have fun while walking through this place.
11. East End Historic District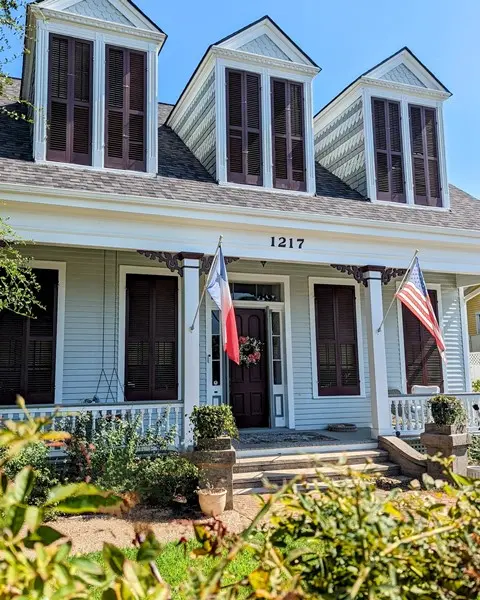 Are you an architectural lover? If yes, then you must visit the East End historic district. The East End Historic District is the first residential district on Galveston Island. The stunning old houses will make you feel you have returned to the 19th century.
The place is considered a National Historic Landmark in the National Register of Historic Places in 1976.
Driving throughout the East End historic district is more convenient and faster. But try to walk on foot to enjoy this place's beautiful scenery, tree-lined streets, and Victorian homes.
12. Katie's Seafood Market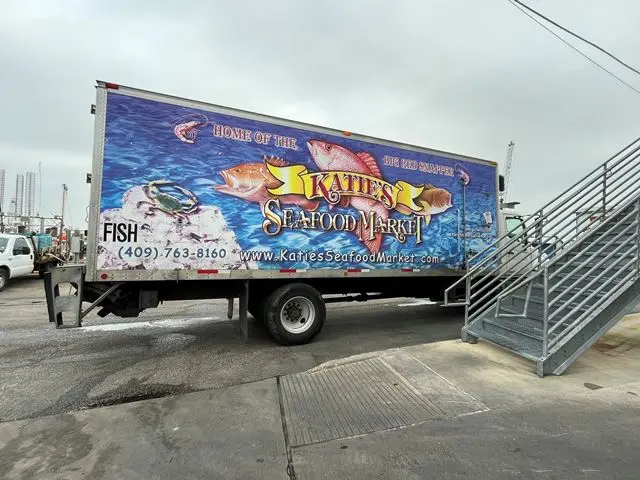 Katie's seafood market in Galveston is quite famous for fresh seafood catch, which comes from local water.
So, to taste fresh seafood, you must visit this market. You can even take home tons of various seafood from this market.
Additionally, if you have time, try to eat in a restaurant in this market. You can enjoy the fresh seafood along with the fresh air breeze.
Website:https://katiesseafood.com/
13. Broadway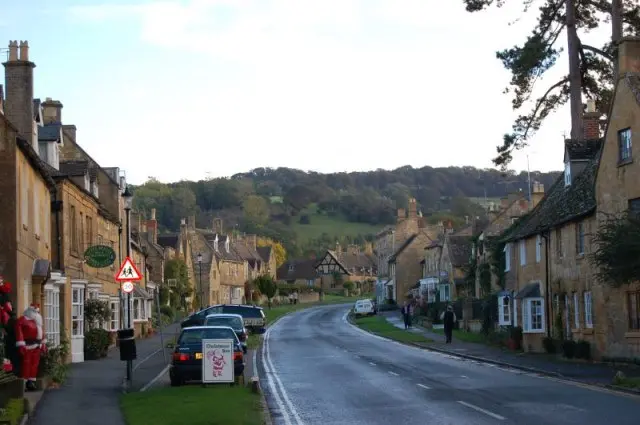 Broadway is located in central Galveston city and has an array of old homes, eateries, and numerous shops.
It is one of the best places to come with your family. The Victorian-style home on Broadway is quite interesting to view. It will take you into another era while visiting this place. 
We recommend taking a vehicle while visiting this place as you can see many Victorian old homes compared to walking. Stop your car on any side by eateries and enjoy the food for a refreshing break. 
Website:https://www.eastendhistoricaldistrict.org/
14. Texas Tail Distillery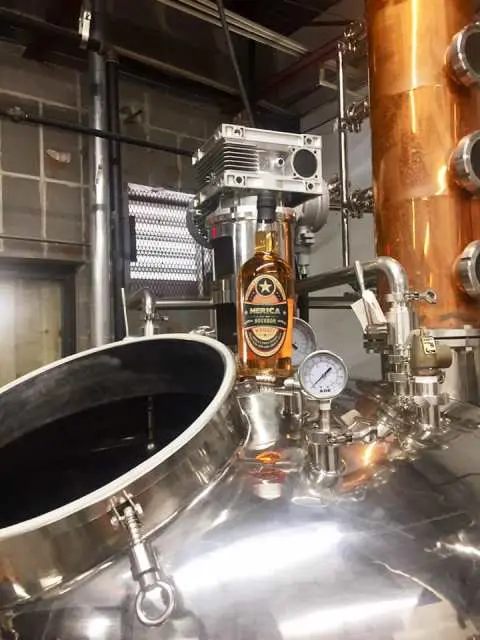 The Texas Tail Distillery is the local distillery famous for its vodka, whiskey, and Moonshine.
It is one of the most relaxing places in Galveston. You can try popular drinks like Bambis Tail Gater and Coastline Whiskey Mule.
Conclusion
Many of us love to travel to different places and explore new things. Galveston Island is a fantastic place to visit with your family. The 32 miles of beautiful gulf beaches are mindblowing to see. 
It can relax your mind and enjoy the magnificent outdoors with your family. Apart from the stunning beaches, you can enjoy activities like cycling, fishing, and many more.
We have listed free family things to do in Galveston and hope the information is helpful.
MORE POSTS: 11 Things to do in Destin Florida with kids at night