20 Fun Things to Do in Greensboro NC for Adults
Last Updated on 11 months by admin
Greensboro is one of the most popular cities in North Carolina. This city will find various exciting places, like Greensboro Science Center and International Civil Rights Center And Museum.
There are even multiple gardens and parks in this city where you can enjoy nature for longer hours. Additionally, there are several excellent restaurants in Greensboro if you love to eat different cuisine.
The article discusses 20 fun things to do in Greensboro, NC, for adults. So, keep reading this article to learn about some exciting and must-visit places in Greensboro.
What Are The 20 Fun Things To Do In Greensboro, NC For Adults?
1. Greensboro Science Center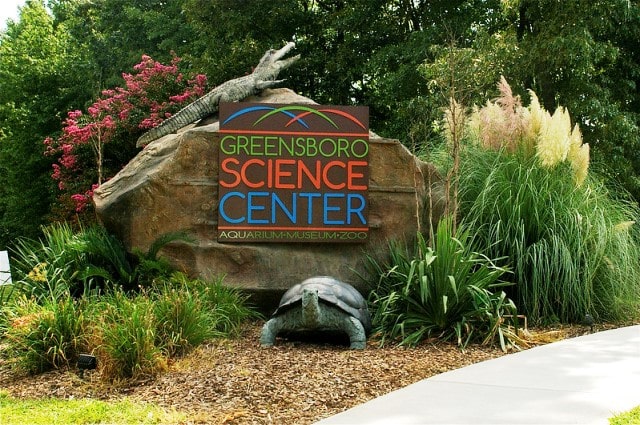 The Greensboro science center was established in 1957. It has an aquarium, zoo, and Museum in one place, which is very interesting.
It has an animal discovery zoological park, which houses numerous animals like sand cats, red pandas, black howler monkeys, Sumatran tigers, and others.
The aquarium in the Greensboro science center is a house to various aquatic animals like sharks, moon jellies, stingrays,mata matas, and different types of fish.
The Greensboro science center museum has prehistoric passages like Realm of dragons and Sciplay Bay that attract many tourists.
There is an omnisphere theater in the science center where you can experience coral reefs and other animals in two- and three-dimensional ways.
The Museum also provides various educational workshops and programs throughout the year, and people of any age can attend them.
2. Tanger Family Bicentennial Garden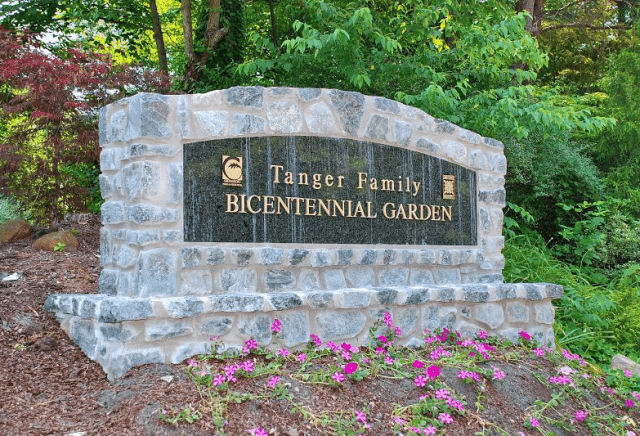 The Tanger Family Bicentennial garden was created in 1976. The attractive spot in the garden is a wedding gazebo, an artificial stream, and differential historical sculptures.
Additionally, you will find different plants, including shrubs, perennials, flowering plants, and various others, which increase the garden's beauty.
The Gazebo is the central place in the garden for organizing weddings or any events, and it can accommodate 100 people.
The Tanger Family Bicentennial garden offers various educational programs that people of any age can attend.
3. Greensboro Arboretum
Green's Boro Arboretum is a 17-acre arboretum located in Greensboro. You will find 14 different plant collections in this garden, including the rose garden, conifer collection, dwarf conifer collection, hydrophytic collection, and many more.
The other exciting features in this garden include a wedding gazebo, a tall wind chime, and the Elena Marzulla bridge.
4. Gateway Gardens
Gateway garden spreads across 11 acres and is a house to various gardens like Heritage and rain garden. You can relax in this garden and have a good time with your friends or families. There are different educational programs in this garden that anyone can attend.
5. Antique Market Place
The antique marketplace is located in Burnt Popular place, Greensboro. It spreads across 45,000 square feet, and you will find over 150 vendors selling antique and vintage products. Some vendors in this marketplace sell modern furniture and other household decor.
You can buy various household decor from this antique marketplace, including modern and vintage. You can bargain any items from this marketplace while buying.
6. Pig Pounder Brewery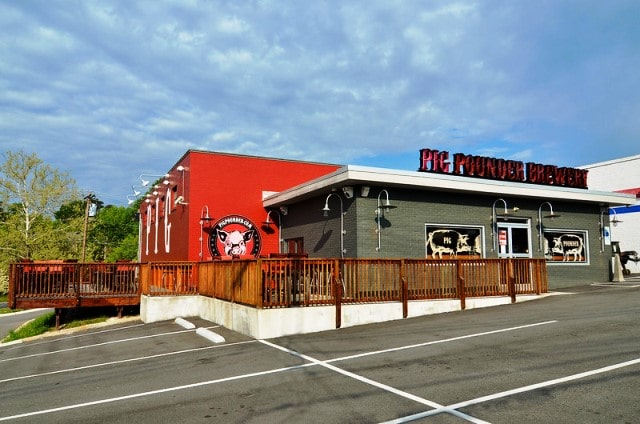 Pig pounder brewery is a local brewery in Greensboro, North Carolina. Pig pounder was named when Darryl's restaurant chain introduced a beer and now manufactures beer like Blueberry Boar -hazy milkshake IPA, Pig, and the giant peach -peach apricot wheat, Golden light -Kolsch, and various others.
It has a tasting room where you can even taste specific beer. You can move around the entire brewery and learn about the manufacturing of different bears.
7. Undercurrent Restaurant
Under current restaurant in Greensboro has provided customers with a list of regional, local, and farm products for 16 years. The restaurant has a bar open daily, and you can use different wines, beer, and cocktails.
The dishes are prepared with local ingredients and presented in a French style. Some people come here for romantic dates and to spend time with their couple.
The dining room of this restaurant is quite spacious and stylish. So, if you are in Greensboro, then you should visit this restaurant to have cuisine which is famous in Greensboro.
8. Greensboro Ice House
Greensboro ice house was opened in 1997. It is open all the year, and you can enjoy skating here. The ice house also has other facilities like rental skates, locker rooms with showers, two birthday party rooms, and a women's locker room. The public can rent birthday party rooms and organize birthday or other events.
9. Dame's Chicken & Waffles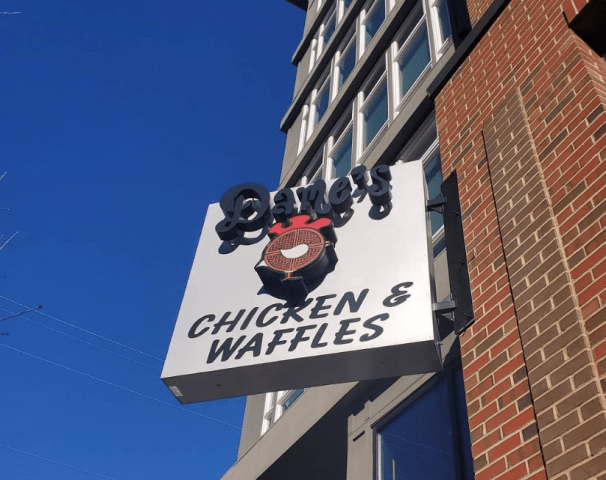 In Dames Chicken & Waffles, you can pair Chicken with a classic waffle. You will find various waffles in this restaurant, including The classic, The vegan, The gingerbread, and sweet potato.
Dame's Chicken & waffles offers a menu like Barnyard Honcho in which you will get a chicken cutlet, classic waffle, pair of eggs, and creamy grits.
10. Nailed it DIY Greensboro
It is a do-it-yourself studio where the team will guide you through creating a wooden sign or any home decor. The best thing is you can make home decor with your selected design and colors.
You will be given instructions in every step in completing a masterpiece, and you can finally take it to your home. You will provide all the materials to complete the masterpiece in the studio. You can reserve the time in studio booking online. The studio even allows you to bring an alcoholic and nonalcoholic beverage, and you can enjoy the drink while completing your crafting.
This studio even has opportunities to organize birthday parties, corporate events, summer camps, bachelor parties, etc.
MORE POSTS: 15 Things to Do in Krabi at Night
11. Hops Burger Bar
Hops burger bar offers sandwiches, burgers, potato fries, onion rings, veggies, side salad, and many more. The starters in this restaurant provide various delicious menus like fried crab cake balls, fried goat cheese balls, fried cauliflower, and fried veggie plate. You will also find delicious sandwiches and salads in this restaurant. The restaurant even has a bar offering different beers, wine, and cocktails.
12. Cherry Pit Cafe & Pie Shop
The cherry pit cafe & pie shop offers various traditional American food, numerous sweet treats, toasts, sandwiches, omelets, and many more, which are delicious.
The breakfast menu includes croissant sandwiches, bacon & eggs, sausage &eggs, pancakes & eggs, and many more.
The menu for dinner includes chicken pot pie, meatloaf dinner, lemon chicken, pot roast dinner, country fried steak, and many more. The shop is open all seven days a week, and you can go and enjoy your breakfast, lunch, or dinner in this cafe.
13. Country Park
The country park opens every day at 8 am. It has various features and amenities like two fishing lakes, biking, and hiking trails, a playground for children, off leash dog park, and Guilford Country's Veteran Memorial.
There is also a lake where you can go boating. The pedal boats usually accommodate five people at a time and cost $8 for boating for 30 minutes. The boat usually operates from 10 am to 6 pm.
14. Bland Wood Mansion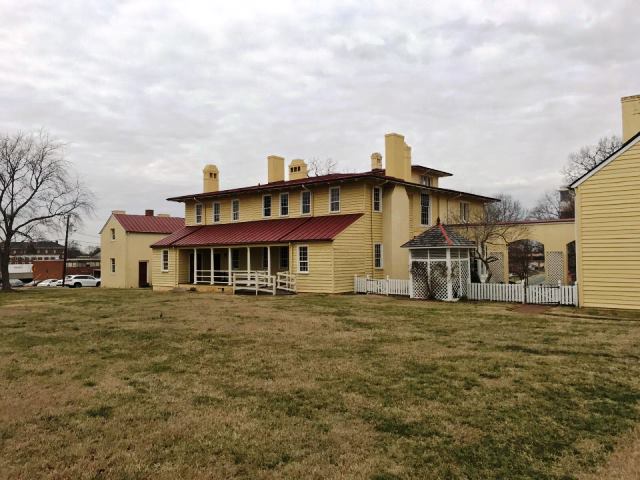 The Blandwood Mansion was built as a Federal-style farmhouse in 1795. It was once the home of John Motley Morehead, who was Governor of North Carolina from 1841 to 1844. Blandwood expanded the farmhouse, i.e., from 4 to six rooms, in 1822.
The farmhouse was extensively designed in 1844 by an architect named Alexander Davis, who was from Newyork city. It additionally doubled the square foot of the farmhouse. Additionally, the Blandwood farmhouse became one the examples of a Tuscan villa.
Unfortunately, after the Governor's death, his eldest son occupied the farmhouse until 1874. Later it was occupied by his distant relatives till the last decade of the 19th century. Finally, the farmhouse was sold to Colonel and Mrs. Osborne in 1907. The mansion was also used as an alcohol treatment facility for some years.
In the meantime, historians understood the architecture importance in the 19thcentury. Preservation Greensboro Incorporated now owns Blandwood mansion. The 4-acre land consists of an octagonal carriage house and a beautiful garden, and it hosts various events like weddings, parties, picnics, and school-related activities.
15. Bog Garden At Benjamin Park
The Bog garden was discovered in 1987 and is present in Hobbs Road, Greensboro, North Carolina. The garden is open daily, and you can enter it without paying any money. The garden was once upon a time a part of Starmount farms. But later, it was donated to the City of Greensboro park and recreation department in 1987.
Dr. Joe Christian took an interest in this space and started working with nearby nurseries, volunteers, nursery staff, and various others to build a beautiful garden that will have primarily endemic plants. Luckily now you will see so many endemic plants in this garden which stretches across 7 acres. The plants include shrubs, bamboo, ferns, wild roses, and many more. In 2005 an artificial waterfall of 150 feet was built in this garden.
You can view the bog and lake from a half-a-mile broad walk—additionally, this place is heaven for birds. You can sit in this garden and watch a lot of birds. It's a relaxing place where you can spend some hours with nature.
16. International Civil Rights Center & Museum
International Civil Rights Center & Museum is another exciting place you need to see in Greensboro. This place will educate you regarding International civil and human rights. You will find a lot of photographs, videos, and galleries of historical events.
The Museum was founded in honor of four students of North Carolina Agricultural & Technical University who were doing nonviolent protests against injustice and inequality.
You will find the old Woolworth building and lunch counter stools on this site where the four brave college students were fighting against inequality.
The International Civil rights center & Museum was founded in 1993, and since then, it has been opened to the public. The fees for entering the Museum range from $10 to $25.
17. Weather Spoon Art Museum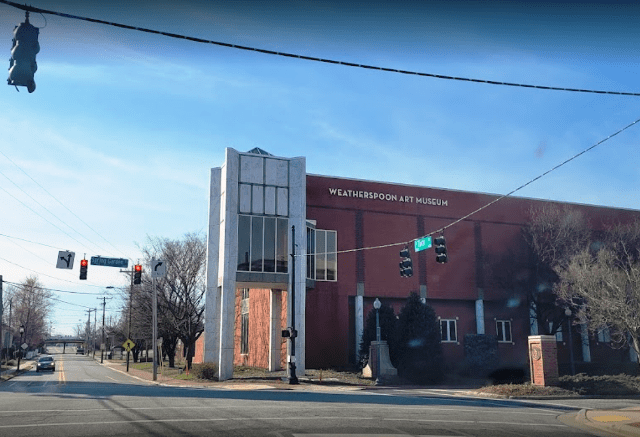 The weather spoon art museum is at the University of North Carolina, Greensboro. It was initially a teaching gallery but later grew into a museum that welcomes thousands of people annually.
The Museum was founded in 1941 and has a vast collection of modern and contemporary art that will significantly impact your life.
This Museum even hosts 15 exhibitions that are unique and is attended by a lot of people annually.
18. Amble Side Gallery
Amble side gallery was earlier located in Manchester, England. It moved to various places before moving to Greensboro.
It is home to artistic beauty. You can find the work of both local and international artists in the Amble side gallery. Additionally, the environment of this place is quiet and peaceful.
19. Guilford Court House National Military Park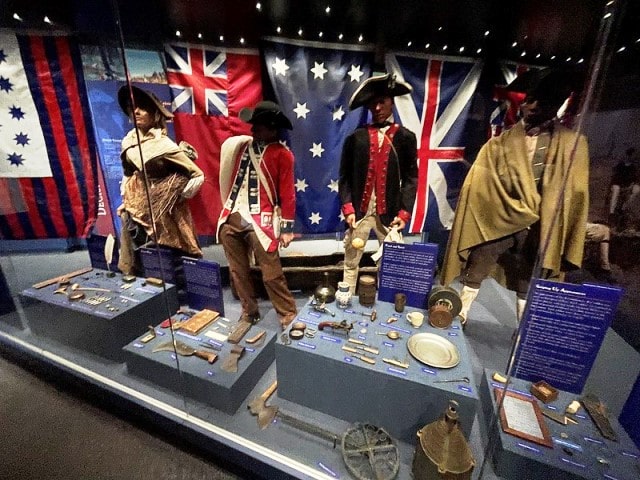 The Guilford Courthouse National military park keeps remembering the visitors about the battle of Guilford court house in 1781.
If you want to know this war's history, you need to visit this place. The monuments in this park will tell you the story of how British and American soldiers fought in the battle. You will also see various weapons used at the Guilford Courthouse battle.
There is also a park in the Guilford Courthouse National park with greenery everywhere. You will feel refreshed by visiting this park. You will also find an artificial pond in this location.
20. Greensboro Historical Museum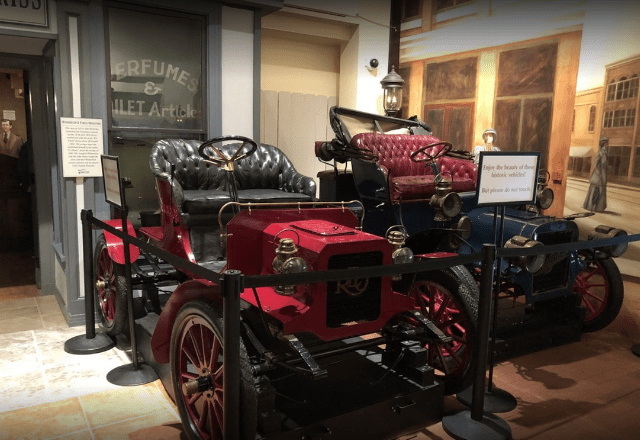 Greensboro historical museum will tell you the history of Greensboro and Guilford Country. You can learn about the people who played a vital role in the history of Greensboro. The Museum covers almost 17,000 square feet and provides numerous educational opportunities for people of all ages.
Conclusion
We have discussed below some of the best visiting places in Greensboro. If you are planning to visit Greensboro in near future, then visit these 20 places and enjoy.
We thank you for reading this article and hope you will post a few pictures after visiting Greensboro. You can share your thoughts after visiting this beautiful Cty. We will be glad to read your thoughts and see your photographs.
MORE POSTS: Best Food Packing List for a Beach Vacation