(Last Updated On: July 31, 2022)
Krabi is the southwestern province of Thailand, known for its natural craggy limestone cliffs, mangroves, and archipelago. Phi Phi islands are popular among tourists for their beaches, rocks, and rainforests.
How do you reach Krabi?
From the Southern Bus Terminal of Bangkok, it takes less than 10 hours to reach Krabi. You can also travel from Phuket by bus to Krabi which takes to 3-4 hours to reach. Apart from this, you can also choose flights from Bangkok to Krabi.
1. Visit Bang Bang Bar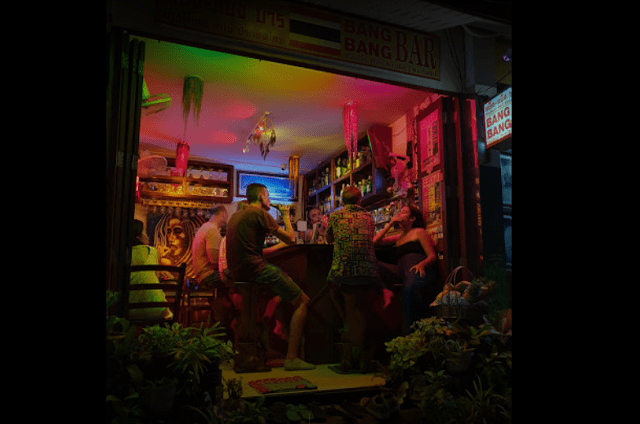 Bang bang bar is located in the Unnamed Rd, Ao Nang, Mueang Krabi District, Krabi. The owner bang bang is one of the nicest people on earth, he is so chill. Anyone who comes to this bar never forgets to tell about the hospitality of the owner (Mr. Bang Bang). The music and atmosphere of the bar is top class. The owner makes the nicest drinks in the whole Krabi.
2. Enjoy Party and Nightlife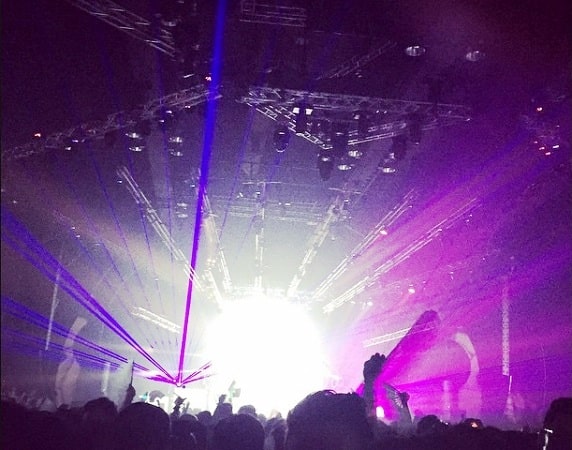 Party and nightlife are an integral part of Krabi. People come here to get drunk and dance at night. At night the whole scenery of the Krabi changes. Beaches become full of folks enjoying company, music, and alcohol. A few of the attractions in Krabi are Ao Nang Center point, Soi RCA entertainment, Phi phi Reggae bar, Bamboo bar, and Boogie bar.
3. Go shopping in the local market at night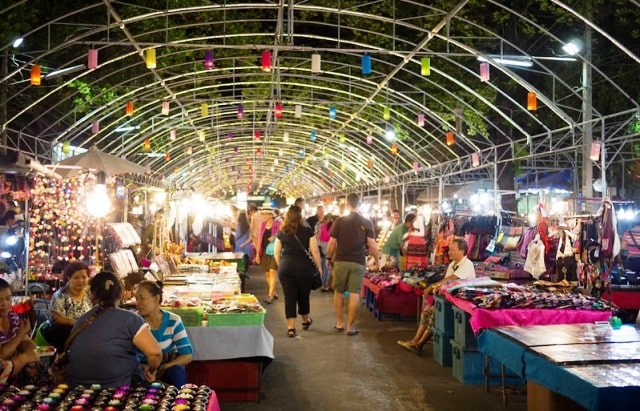 Krabi is one of the beautiful places wherein Thailand where people come for shopping. You will get anything here from clothes to bags, and different food items. The prices of the items are cheap compared to many Asian countries.
4. Party all night at Krabi Pub Crawl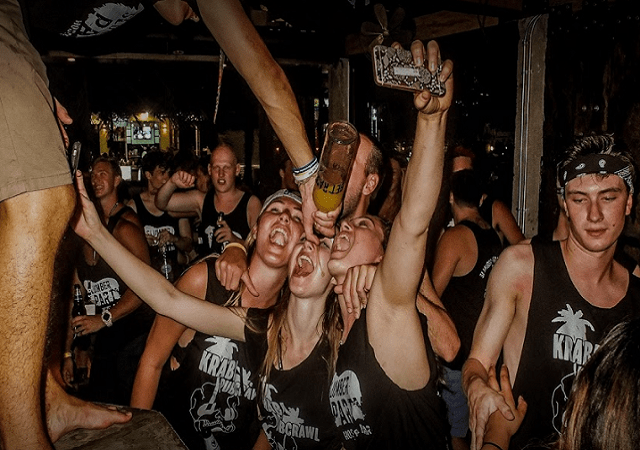 Krabi pub crawl is the ultimate destination for party lovers. Here drinks and fun do not stop, all day long tourists from different parts of the world come here. You can dive into the ocean of unlimited drinks and entertainment. They also serve free shots who join the party, if you are lucky you may get even free BBQ!
MORE POSTS: Serbia Travel Guide: Everything You Need To Know
5. Take a sunset cruise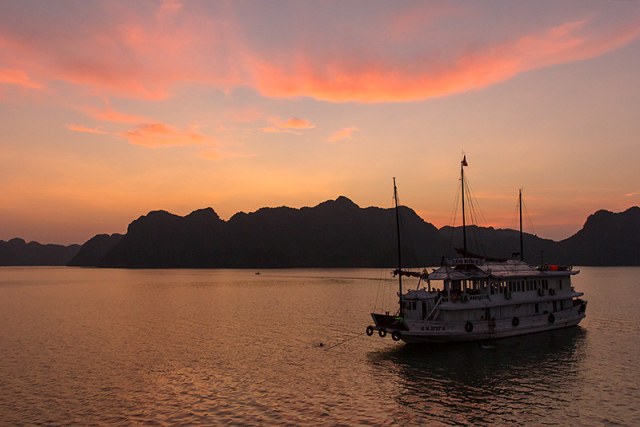 It's a unique experience with adventure activities with other tourists. The cruise takes you to the five islands, there are Poda, Tup, Si, Ta Ming, Wasam & Gai where you can spend the afternoon swimming, snorkeling, kayaking, and paddleboarding. As the sun sets you will be served delicious Thai cuisines. The trip will end by swimming in bioluminescent waters next to Pranang Beach. The natural beauty of Krabi is incomparable with other islands. Limestone cliffs and mangroves are my favorite. It costs about 3000 Thai baht for the one-day sunset cruise.
6. Spend a night in Soi RCA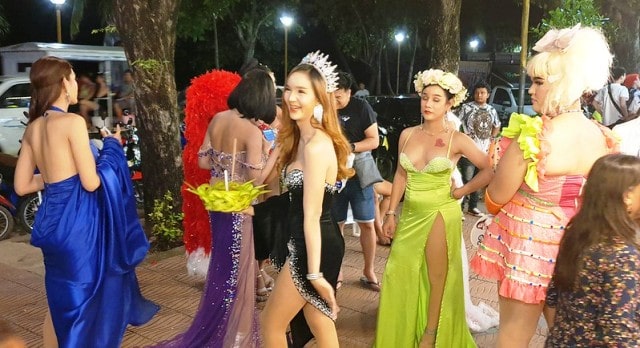 Soi RCA is located on Krabi Town Road in the southern part of Ao Nang some 250m from the beach. Soi RCA Entertainment hosts 12 bars and they are Lovely Bar, Amy's 69 Bar, Kitty Bar, Climax Bar, Kiss Bar, Popcorn Bar, Mushroom Bar, Romantic Bar, Ao Nang Bar, Left Side Bar, Plamy Bar and, closing the back-end of the Soi, Black Butterfly Bar. These neon-lit bars are monikers leaving no doubt about the kind of entertainment to be found there.
7. Watch Muay Thai Fights in The Last Bar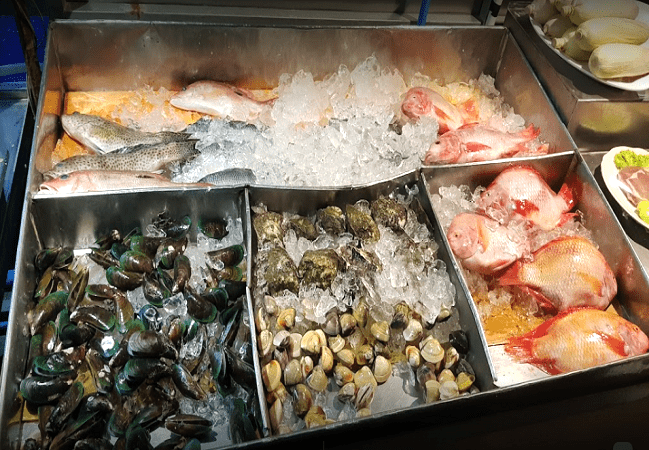 The Last Bar is an amazing place in Braily. This place turns into an entertainment hub at night. The Muay Thai Fights are one of the best attractions of this place. You can play pool games or hang out with tourists from around the world. Drinks and foods do not go short here. Plenty of seafood and drinks attract party lovers. Do not ask about the music or dances that go 24 hours here.
8. Enjoy some good old music at Boogie Bar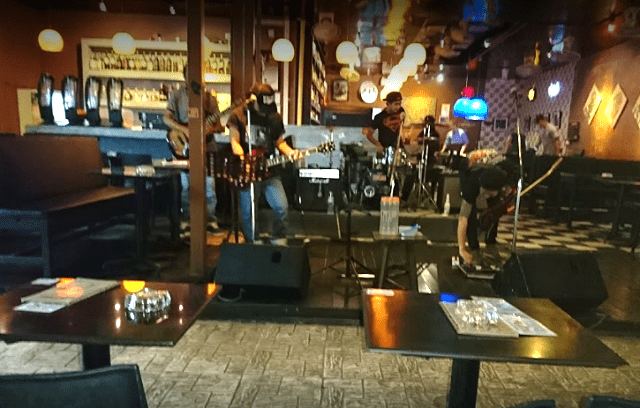 Boogie bar is popular for its music. Bands who perform there are the masters. I loved the old music they were playing. The prices of the items present on the menu are decent to have a rememberable feast. People come here to have drinks and listen to great music.
9. Get a tattoo in Bamboo Bar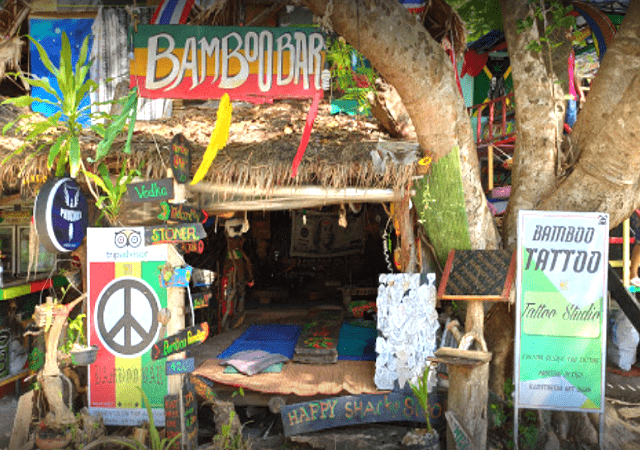 The bamboo bar's atmosphere is friendly. People come here to play a variety of table games. You can get a real bamboo tattoo from the experts. It also serves the best cocktail on the entire island. People come here to relax as it is on the way to Railay Beach. Staffs working in the Bamboo bar are the best bartenders you have ever met.
10. Experience the reggae atmosphere at Booze Bar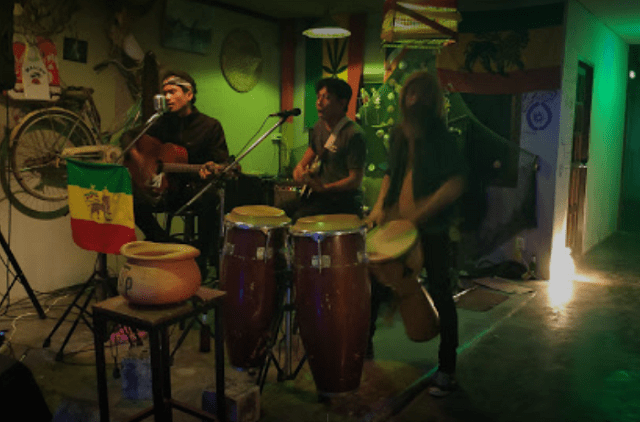 Friendly staff with a reggae vibe in the background. If you want to chill with friends and drinks come here. Here people are friendly and serve awesome cocktails. I loved the decorations they have done interior of the bar.
11. Vist Pakashow park
The best show in Krabi Town. An amazing traditional Thai dancing and illumanorah show- a lighting performance. At Pakashow, Thai artists perform different cultural dances; light and sound make the show more attractive. You can buy the show ticket with dinner or without dinner. They also provide pick-up and drop-off services from the town.
12. Explore Krabi Walking Street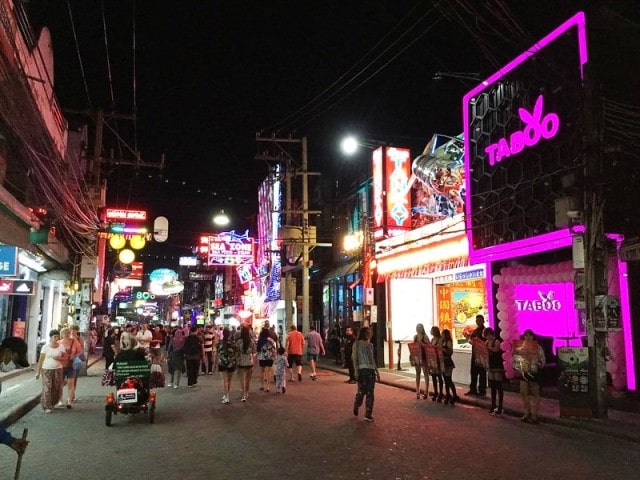 Krabi Walking Street is also a popular destination for many tourists. Stalls selling foods, jewelry, and local artifacts attract tourists from all over the world at night. Best place to walk and explore the local life. Sometimes you may also find traditional dance performances by Thai children. During night time the street becomes a little crowded as many come for exploring.
13. The Blue Dragon Cabaret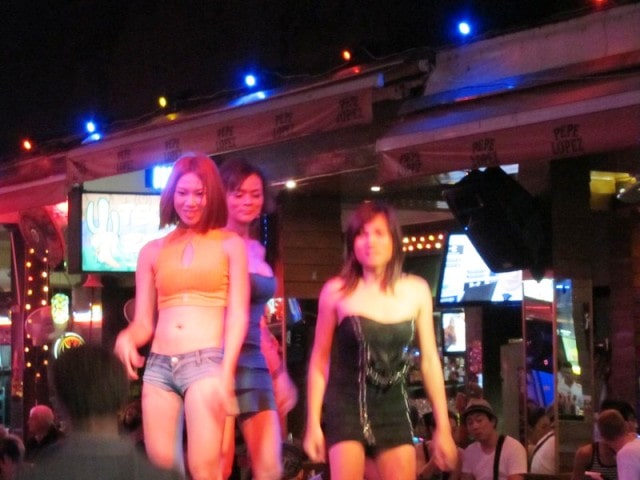 Blue Dragon Cabaret is known for spectacular shows performed by Thai Ladyboys. A full-on entertainment package, dance performances by ladyboys wearing colorful costumes are entertaining. The loud music and a few aggressive ladyboys asking for a tip after a photo may make you annoyed. It is worth visiting once in a lifetime.
14. Try weird snacks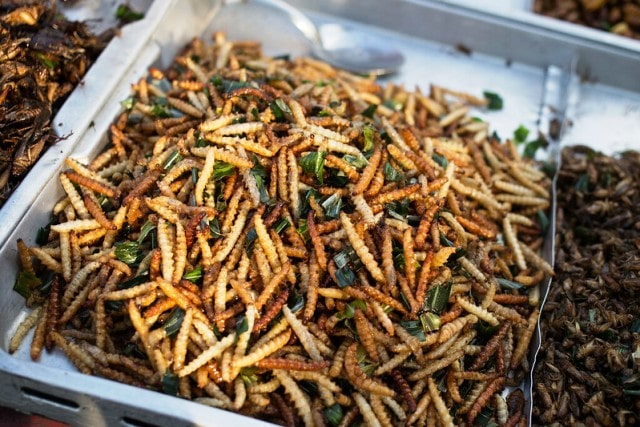 Thailand is known for the weird foods people eat here. You will find stalls on the roadside selling these weird food items. They sell worms, crickets, grasshoppers, beetles, etc. And sometime you will also find snakes soups as a delicacy. You should definitely try once!
15. Relax at Tew Lay Bar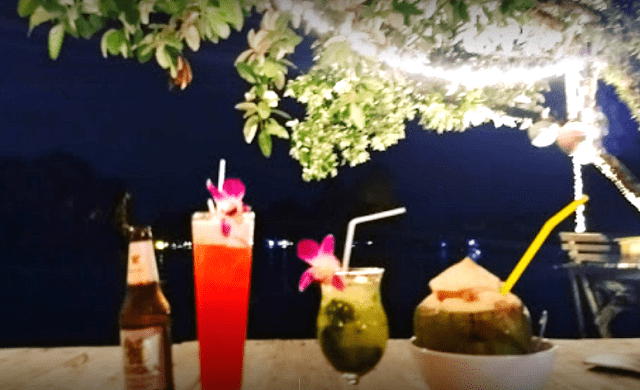 If you do not like too many parties, too much music. This place is for you. You can take a Thai massage to rejuvenate your body and relax watching the beach. The food is amazing and the atmosphere here is calm. You will really love the place.
Final Words
These are some of the most exciting things to do at night in Ao Nang of Krabi. I may miss a few as the list goes long if I keep on writing all. You will never regret visiting Krabi.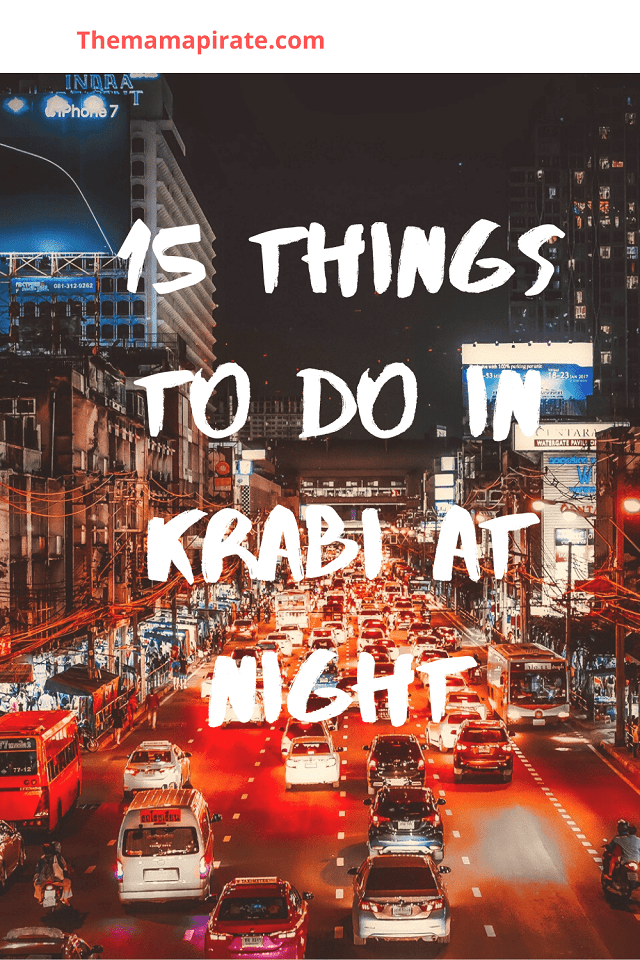 MORE POSTS: Best Food Packing List for a Beach Vacation