23 Gadgets to Make a Busy Mom's Life Easier
Last Updated on 2 months by admin
Mothers of the millennial generation face everyday challenges as they scramble to get their daily schedules. Working as well as new parents have a lot on their plates, and this is nothing new. The tasks of running errands, taking care of children's schoolwork, maintaining a household, and preparing meals for everyone, make life a challenge. Thus, we have compiled a list of helpful gadgets to make a busy mom's life easier.
Working parents, in particular, appreciate how much easier life has become thanks to technological advancements. Companies are now producing tech goods to assist in relieving the load of working moms due to the ongoing improvement in the sector. There are a plethora of items designed specifically for working women. These high-tech gadgets make a busy mom's life easier and look good. They also perform effectively, making their already stressful life a bit easier.
A collection of gadgets designed to make the lives of working mothers simpler
There are no words to describe the hustle, worry, anxiety, and effort a mother puts in.
Will power is the thing that gets people through the tough times in life, and it cannot be purchased or given to you.
Several outstanding items can make your life a lot simpler. Take a look at how these ingenious, helpful, and interesting goods may alleviate the stress of working moms and give them a little breathing room in their busy schedules and lives.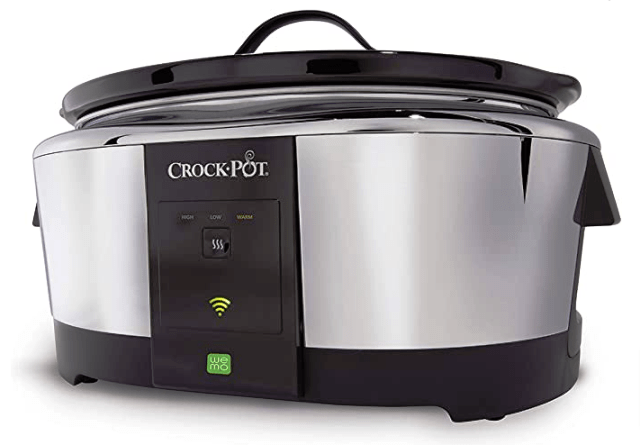 1. Crock-Pot with Wemo Enablement
After a long day at the office, cooking might be exhausting. As a working mother, you will want to have a wireless Wemo-enabled crock-pot in your kitchen. Cooking time and temperature may be adjusted according to what you are cooking, and the machine will prepare the food as per your specifications. Connect the smart cooker to your home Wi-Fi and use the free Wemo app to operate it. Imagine going for a brisk run while the stew cooks at its speed. It is also possible to program the timer as you spend time with your loved ones.
2. Smart Mug with Temperature Control Ember
We look forward to our morning cup of tea or coffee with much anticipation. In the morning, women have a lot on their plate, and they frequently gulp down their tea or coffee without fully appreciating its taste. In this case, you can use the Ember Temperature Control Smart Cup app to regulate the temperature of your coffee or tea. Your favorite hot beverage will taste the same every time you take a drink.
The ceramic cup's built-in heating element ensures that your hot beverage remains at the ideal temperature for consumption. Bluetooth mugs are app-controlled, so you can change the temperature of your beverage to your preference and keep it there until the final gulp. To recharge the inbuilt battery of the temperature control mug, just set it on a charging coaster. It is one of the best gadgets to make a busy mom's life easier.
3. TrackR 2.0
Working parents are often on the go, and they have a lot on their minds. They tend to store items in specific locations and then have difficulty locating them afterward. People often forget their car keys, eyeglasses, and even cell phones. TrackR Bravo is a terrific tech device that can be attached to often lost goods, making it easier to locate them. Smaller than a quarter, this gadget enables users to tag equipment with the things and then use it to monitor the tagged item's whereabouts. You can also use TrackR's IOS and Android mobile apps to make it ring.
4. Amazon's Echo Show, which has Alexa
Billions of mothers worldwide rely on the Amazon Echo, one of the gadgets to make a busy mom's life easier, as their go-to digital helper. It is an Alexa-enabled smart hub and speaker that is cordless and hands-free. The Echo can read audiobooks, give the weather, and offer timetables. Seven microphones and a 360-degree speaker output round out the device's advantages. It is a brilliant way for moms to talk to Echo from across the room and get answers from Alexa. Also, she can ask Alexa to play her music collection, manage her to-do and shopping lists, and operate her other smart home appliances with ease.
5. The Urban Leaf
Bellabeat has created a stunning piece of jewelry. Health tracking in the form of fashionable jewelry is now possible with Leaf Urban, an innovative new product from the makers of Fitbit. In addition to keeping track of calorie consumption, the fitness tracker helps mothers monitor their sleep patterns, menstruation cycles, and many other things. The app also has a meditation mode helping you relax for a few minutes each day. In addition, it serves as a quiet alarm clock, allowing you to get out of bed in peace.
Wood composite material and hypoallergenic stainless steel make Leaf Urban a bracelet, necklace, or clip. It is time to tune your body, mind, and spirit.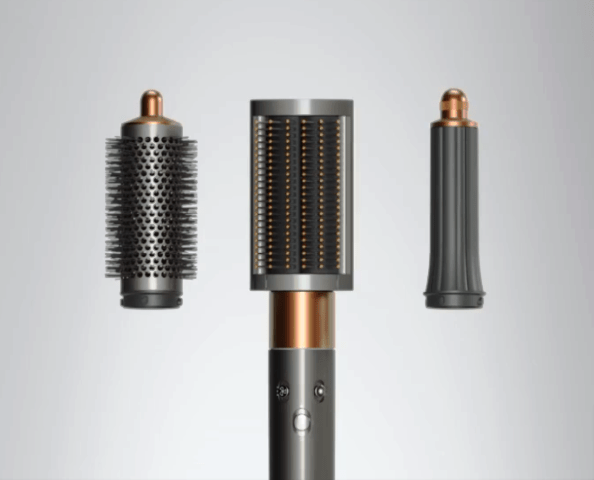 6. Dyson's Airwrap
Your hair is acting up, and you have an important meeting scheduled for the morning. If you are short on time, you will never have the time to have your hair done at a salon or wait for your curling iron to do its thing. One-stop hair styling tool promises to replace your entire hot-tools arsenal. The Dyson Airwrap is a hair-styling product that works wonders on all hair types in only 10 minutes. When using a single device, you can now achieve a variety of styles without harming your hair with high heat.
7. Bracelet for Charging Your Phone
Has your phone battery run out when you are stuck at the office or grocery shopping? Have trouble getting past your children? Having your phone battery die on you while you're out is a regular occurrence for mothers. It is a godsend to have a phone charging bracelet. The phone charging bracelet is a wearable band that you can use in an emergency circumstance to charge your iPhone. You do not have to carry several wires and search for charging stations. Instead, you can use an additional battery. Using the phone charging bracelet, you can make and receive calls without interruption.
Wearing a phone charging bracelet is both fashionable and functional. It is a great thing to have since it eliminates carrying about a bulky power bank. To use the wristband, you have to plug your phone in and wait for it to start charging.
8. Refrigerator from Family Hub
While unpacking your cache of weekly staples, you discover that you are running low on a few must-haves that were not on your shopping list when you come home from the grocery store. It is a situation we all have been in. It is no longer an issue, thanks to the Family Hub Refrigerator. This cutting-edge smart device does a lot more than simply a refrigerator.
With a 21.5-inch touch screen, the Family Hub Refrigerator is one of the best gadgets to make a busy mom's life easier as it makes it easy to keep track of what is in your fridge. There are three cameras inside that can be accessed through an app on a smartphone and a Wi-Fi connection. Even if you are out of milk, you may check your fridge to see whether the spinach you have planned to use in tonight's meal is still good enough. In addition, you can utilize the food manager to establish calendar reminders for the expiry dates of perishable food products.
Over a dozen applications are present in this high-tech refrigerator. You can sync your shopping lists with your smartphone, TV mirroring can be used to access recipes from All Recipes, and you can add a calendar and cooking timer.
9. Amazon's smart speaker, Echo Dot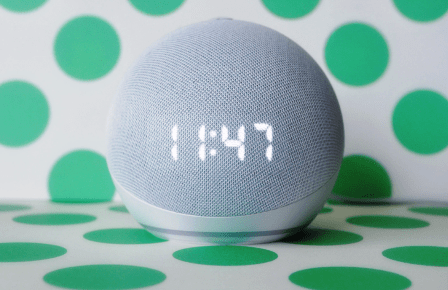 What every mom wants, but few of us have, is an Amazon Echo Dot. Hands-free, voice-controlled management of your entire smart home gadgets is now possible. Thanks to this little and basic device. It can also assist you with other chores like checking the weather, calling an Uber, or ordering pizza.
At only 5.7 ounces, the Echo Dot is small enough to fit in any part of your home. It is ideal for kitchen, bathroom, or bedroom usage. It boasts seven far-field microphones and some of the industry's most powerful speech recognition algorithms. A Bluetooth speaker built inside the Echo Dot allows you to stream music from services including Spotify, Pandora, and Prime Music. Alexa can help you out if you buy one for your most-frequented rooms.
10. The Samsung Galaxy S7 Edge
Modern moms cannot save time unless they have an excellent smartphone. Whether using a group text to organize carpools or emailing your kids' teachers about their development, we depend on our smartphones like a significant limb.
Therefore, it only makes sense to invest in the most recent and finest gadgets to make a busy mom's life easier. Because, after all, we do not have time to deal with declining battery life, poor internet rates, or a sub-par camera when it comes to photographing your pride and pleasure. A new Samsung Galaxy S7 edge will take care of everything for you.
At 2,560 by 1,440 pixels, the Samsung Galaxy S7 edge's curved, 5-inch display is one of the best. The front-facing camera on the Galaxy S7 edge can only record videos at 720p; the rear-facing camera on the Galaxy S7 edge can record 1080p video at 30 frames per second. The battery life is outstanding, with a talk time of up to 36 hours and a standby duration of 14 days.
11. The Nest Thermostat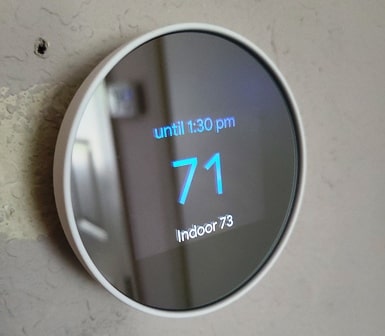 When smart gadgets started appearing on the market a few years ago, the Nest thermostat was a pioneering product that quickly gained popularity and devotees. The elegant look of this thermostat sets it apart from practically every other thermostat on the market. It is simple to understand why once you have one installed in your house.
The gadgets to make a busy mom's life easier will make you wonder why you did not have them sooner! Furthermore, Nest can save you money and effort by automatically adjusting the temperature in your home after it has learned about your preferences and requirements. How much more could a busy mother ask for?
12. Smart Plug with Wi-Fi
Because moms are the ultimate bosses, they should have complete control over every aspect of their home. If you have a smartphone and a supporting app, you are good to go with this! You can do it using WiFi-enabled smart plugs that can provide electricity to any appliance in the house. With this, you can turn the lights on and off and limit the energy they consume.
13. Handbag with built-in LED lights and a USB charger
If you are worried sick about your tendency to forget to charge the phone while out of town, you are not the only one. Why not create a purse with an integrated battery-powered charger so that the problem never arises again. Additionally, the bag may have an LED inside light that turns on whenever you are searching for anything within your bag.
14. Magni-Viewer
A magnifying screen is a solution to your denial that you will need to wear glasses all the time. One-click connection to your phone will allow you to binge-watch without straining your eyes. Thanks to the Magni-viewer, one of the best gadgets to make a busy mom's life easier. In addition, the device is lightweight and simple to use.
15. Photo Printer for iOS and Android through Wi-Fi
Mums have a strong desire to preserve precious moments. So, do not prevent yourself from cherishing the valuable moments in the manner you want. Ensure you have a WiFi-enabled photo printer to print pictures directly from your phone. Trust us, and you will adore it later!
16. Sunrise Wake-Up Light Alarm Clock
If you want to make every day brighter for the lady who brings sunshine into your life, you should do anything to make her wake up feeling good about herself. Give your mother a sunny alarm clock with a built-in wake-up light. There are a variety of modes and settings to choose from in most models on the market so that your mom may rise and shine with the right light setting!
17. Sealer using a vacuum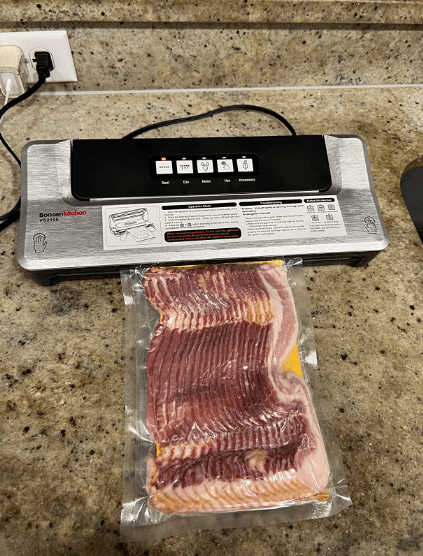 The best is still to come! Mothers can keep their treasured possessions safe for longer with the help of this straightforward gadget to make a busy mom's life easier. This Sealer can vacuum seal everything, from masalas to meat, with simple instructions that do not take up much time. Isn't it fantastic?
18. The smart thermostat
Ask a mother — entering their houses with the correct microclimate wipes away half of the burden from their minds. A smart thermostat can help you with this. Ecobee, for example, is one of several products on the market. The smart thermostats ensure working moms get welcomed with an ideal home environment when they return from the office through smartphone applications. These thermostats installed in your home will ensure that the rooms are neither too hot nor too chilly. Advanced smart thermostats can also detect activity in a home and send notifications to a smartphone app.
19. Automated Home Helper
Working moms would agree that having someone who would listen to what you have to say and follow through on your instructions is massive assistance. Having a smart speaker like Google Home, Amazon Echo, or other home gadgets to make a busy mom's life easier is highly essential. Using smart light switches, working moms may turn off the lights in the other room, play lullabies to soothe their infants to sleep, and even order a taxi via their speaker! Google and Amazon are among the tech titans aiming to improve the speakers' intelligence so that they can do even more tasks. If ever there was a perfect present for a working mother, this is it.
20. Buttons That Think For You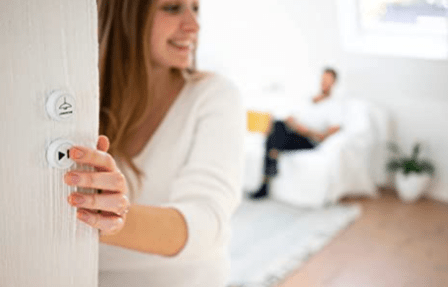 Do you believe too much technology is a problem? For working mothers, smart buttons are coming to make their lives a little simpler. You can use any internet-enabled device with these buttons. They can be put in handy places and configured to work with your smartphone. The aim is to configure the button to trigger a command in any other device and then enjoy. If you want to send a message, turn off the lights in the other room, activate your smart thermostat, take a photo and share it on Facebook. You can also find your phone and use smart buttons to accomplish it all. Consider Flic, a smart button that can be attached to any surface and used to do the types of operations outlined above.
21. Doorbells with the Internet of Things Capabilities
The anxiety of leaving your children in the care of a friend while you are gone from home is a nightmare for working moms. Smart doorbells are an excellent answer to this issue. Miniature yet powerful cameras with wide-angle lenses are present in these new doorbells. You can also stream music and video in real-time to your smartphone through Wi-Fi in your house. When you are at work or on a day trip to a neighboring city, you can keep tabs on who is in the neighborhood this way. An excellent example is the Ring Wi-Fi Enabled Video Doorbell, which can stream audio and video to your smartphone through the internet. In addition, it has night vision, two-way communication, motion sensors, and HD video recording capabilities.
22. The jogging stowaway.
The body of a woman changes permanently after giving birth to a child. The physical demands of giving birth to two infants within a year or two are substantially greater. With their infants in a stroller, working women find it tough to engage in healthful recreational activities such as walking or running. When you are using a jogging stroller, things are a lot better. As a result of this design, ladies may jog or run while having their stroller close at hand. This stroller has three wheels, a deep seat for the baby, various safety belts, and shock absorbers to handle hilly terrain. It is ideal for working women who want to remain in shape and keep their newborns happy.
23. Video surveillance for some peace of mind
If you're a busy mom, then the fear of burglary and theft probably occupies your mind from time to time. This fear gets exponentially bigger if you're living in an area with a history of incidents: you're surely thinking of ways to provide some security for your family and loved ones.
While we cannot always be on guard and alert, we can definitely use technology to our advantage and get some piece of mind. Surveillance cameras have been an omni-present, go-to solution for years now. But the technology shows some crucial advancements and even offers an improved way of keeping an eye on your premises.
Property management security companies, like Deep Sentinel, now offer an added layer of security with video surveillance, using 2-way audio tech to ward off the intruders as soon as they receive a distress signal from any connected device.
End Words
Now you must understand that the above gadgets make a busy mom's life easier, better, tastier, and healthier. If you are a new mom, you will find a variety of free and paid applications that can answer all of your baby-care questions. Try out a few of these gadgets and make your life easier and more convenient.
23 Gadgets to make a busy mom's life easier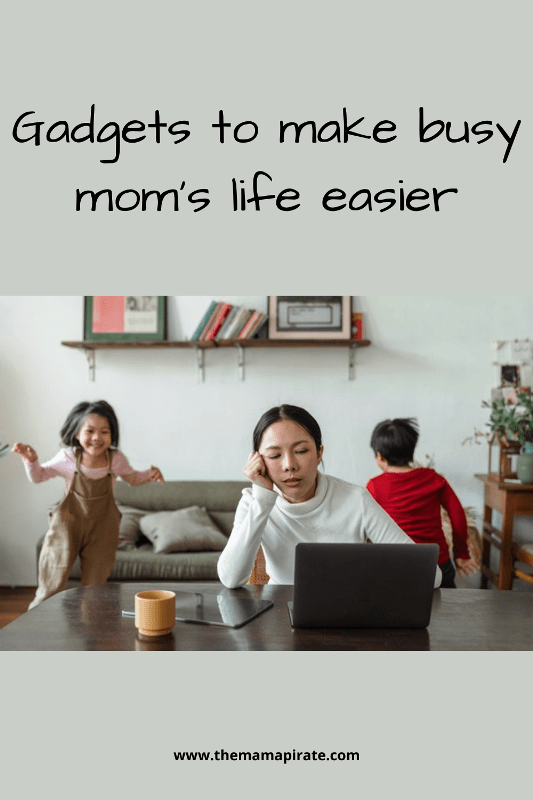 YOU MAY LIKE: