Casual Engagement Party Outfit Ideas for Female Guests
Last Updated on 11 months by admin
If you are perplexed in selecting attire to look captivating at an engagement party around the corner, then do not fret. Today we will share some insights on beautiful dressing for girls to look gorgeous at a party. Every human wants to look their best at a party and begins with a good dress. Sometimes it might be challenging to choose the best sizzling attire for yourself, but with proper knowledge and guidance, you can find one.
If you are close to the marriage duo, you would like to be the center of attraction for the party. As they say, "first impression is the last impression," and your dress has a significant share in leaving a positive impression on others. Before choosing the attire, be aware of the dress code for the party, as it will help you to plan your engagement Party outfit accordingly. Besides, two more vital factors determine the attire timing and the venue.
MORE POSTS: What to Wear to a Birthday Party of a Friend?
1. Dress Code
Most likely, get the party dress code on the invitation card, and basically, the dress code will fall into one of the four following categories.
A casual dress code is a more comfortable and relaxed attire. It makes the outfit more versatile. You should ensure that you are neither underdressed nor overdressed with a casual outfit. Women can wear long or short dresses as per their comfort, and we recommend going with floral patterns, as it evokes a sense of joy and romance perfect for this occasion. It is not a compulsion to go with the above design. Select the pattern that suits you and makes you feel more confident.
Semi-formal attire is between casual and cocktail outfits. It means semi-formal is a step ahead of casual but not like a cocktail. It is also known as 'dressy casual' because it is a way to tell the guests to wear something pleasant without requiring them to spend a hefty amount on gowns and many more. You should put your best effort into choosing the correct attire for yourself because it is an auspicious occasion, and everyone should have more than an ordinary outfit.
Look at what your parents wear when they go to work. In short, you need to dress up like a business professional and add something extra to it. Cocktail attire for women is sophisticated, and they can add some accessories and jewelry to make it more exciting. Just make sure to keep the necklines and hemlines more appropriate, not making the dress more revealing. A mini bag or clutch with cocktail attire will look more elegant. Do not forget to add an accessory, as it will be the cherry on top. 
Most engagement parties will not have such a formal dress code, but it is important to discuss as you might get one to attend. Remember one thing formal dressing does not mean getting over-dressed. A floor-length gown or a dressy pantsuit is a safe bet for women.
These were some most common dress codes that hosts might ask the guests to wear. Never get underdressed or overdressed for a party to look more captivating. With good patterns and designs, you can stand out from the crowd and be more confident in your outfit. Never blindly follow the recommendation of an expert because the attire that makes you feel confident is the best choice, irrespective of the designer's approval. So, go with your instinct while selecting the casual engagement party outfit.
2. Season
Seasons of the party are also crucial for the attire, as you can play with different colors and accessories to get something extra on your side. The dress in the middle of summer for an engagement party will differ from the one you choose during Christmas or wintertime. 
For summer and spring, we recommend playing around with colors like brighter shades and pastels. Neutral colors are always preferred and are on-trend, but colorful tones are only fun when the weather is snug. We will also advise you to go with light fabrics in the summer, like Seersucker and linen mitigate the prickly sun. Lace and floral patterns for women are prominent choices in summer.
For winter or fall parties, you should dress for cooler weather. It means the dress fabric will be heavier, hems and sleeves will be longer, and colors will be slightly somber. We recommend Colors like solid dark or plaid and houndstooth for colder weather.
Women can go with a lace pattern and pair it subtly with a shawl to keep themselves warm and not keep their look intact. You can also consider a jumpsuit if you do not want to wear a dress and one more option is to go with solid colors. 
There are several designs and patterns for particular weather, so consult a designer to get an insight into all possible outfits for yourself in specific weather. The heavier fabric during summer can make you feel uncomfortable. So, the fabric also has a significant role in the selection process of your outfit.
3. Venue
Once you get the invitation, search for the venue on google, as it is consequential to know the vibe for which you are dressing. The location is a crucial factor in deciding the outfit for the engagement party. The venue does not only help in deciding how formal your attire will be but also helps to plan for accessories, footwear, and dress on the pretext of indoor or outdoor location.
Any outdoor location dictates that the attire should be casual (Unless any other dress code is on the card or message). For women, heels might not be a go-to option in a backyard party or any grassy location as the heels might sink into the ground with grass. So attire with a block heel or wedge will be a perfect choice.
In an indoor location during winter, women have the liberty to not go with ponderous warmers as the temperature inside the hall will not be as low as the outside. So, with the venue, women can make subtle changes in their outfits to look more charming.
4. Time of the party
The time of the party also helps an individual to choose an appropriate outfit for themselves. If the engagement party is during the day, a printed maxi or floral mini dress with flat foot wears like sandals will look more enchanting. One should wear lighter color outfits, and garden party attire or business casual is an optimal choice for daytime parties.
Unlike daytime parties, which demand casual attire, evening or night parties are on the formal side. At night engagement parties, a woman can wear a suit or a formal outfit with heels. They can also opt for slacks over jeans.
The time of the party is also a factor in deciding your outfit. So ensure you get the dress accordingly until the code is mentioned in advance. Now let us take our discussion further from the factors affecting the dress. 
MORE POSTS: Best Beach Family Photo Outfits to Wear
Etiquettes for engagement party attire
Though there are no hard and fast rules for attending an engagement party, one should have some decent etiquette for attending the party.
We will recommend the guests not to wear white on the wedding day. Though it is not a wedding party, it is still a celebration relevant to it.
Be aware of the dress code mentioned.
Always choose an outfit by the dress code. If no dress code is mentioned, you can select professional attire. We also advise you to ask out friends and family of the couple if you are hesitant to ask the couple directly.
Do not wear something bold.
As a guest, your goal is to celebrate the couple and cherish the moments. So it would be poor to steal the show with your bold outfit. But this does not mean putting any effort at all into your dressing. 
The list can go long with etiquette, but these were some most common ones that you should be mindful of before attending any engagement party as a guest. We want to reiterate that do not overdress or underdress for a party. Following are some best recommendations for you to select attire.
1. Jumpsuit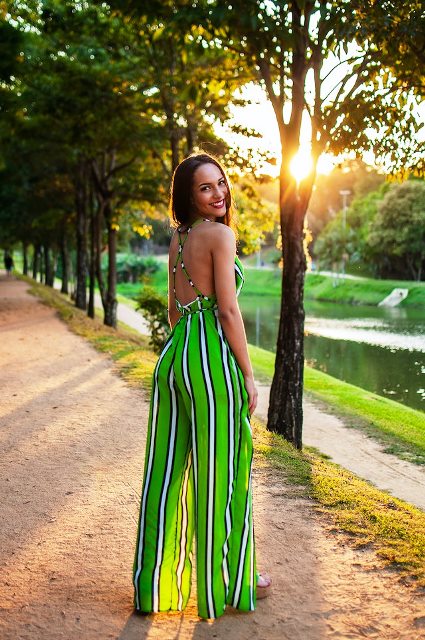 A jumpsuit will make you stand out from the crowd and is a fascinating option as an attire. The best of this dress is that you can also wear it during the night or daytime parties. Add beautiful earnings and get your hair done stylishly to look gorgeous.
2. Anarkali suit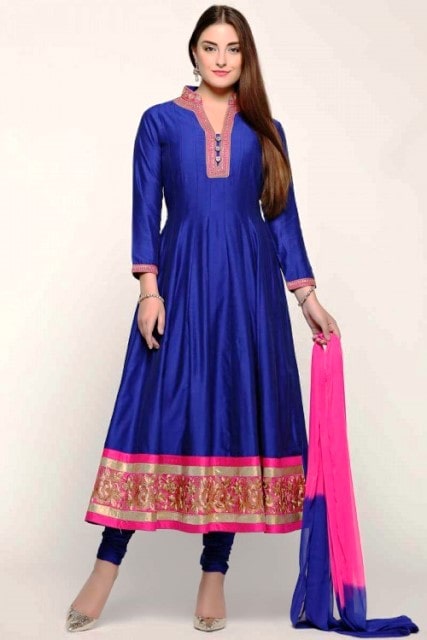 A retro and classical dress always looks best. To get the perfect attire for the retro look, you can go with Anarkali suits. Pakistani Anarkali suits are the best and are in trend right now. The embroidery work of the suit makes it look fascinating, and you can invest in good sandals to make you more complete in the attire.
3. Satin midi dress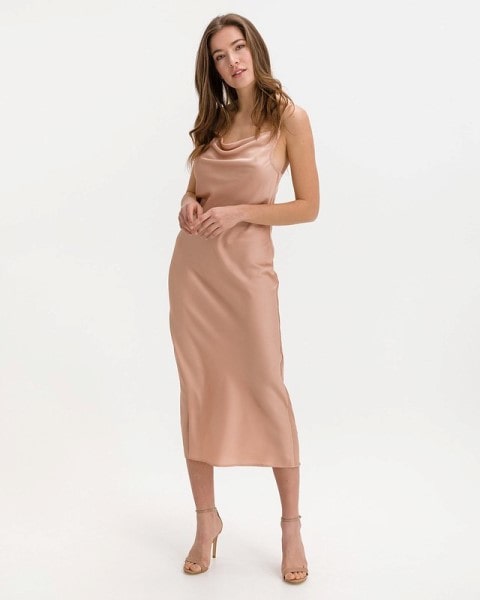 It is a dress for women that can be carried at any venue, anytime, dress code, and season. You can wear a satin midi dress with neutral shades to bring the best version out of you.
4. Pants and top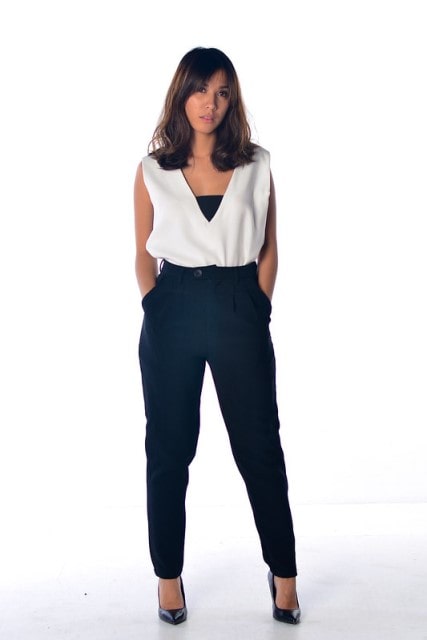 Simple pants and tops are a brilliant choice for someone who does not want to wear a dress. Pants and tops will make you feel more comfortable than any other dress. So, if you want to keep the attire simple and comfortable, then there could be no better option than this.
5. Gowns
Women consider gowns as their favorite for any occasion, like club parties, get together, and many more. If you have decided to go with the gown, then off-shoulder will be a better option than a traditional one. Pair the dress with some accessories to make the attire more fascinating.
Wrapping it up
So, these were some top recommendations to wear at an engagement party. Many of these dresses are versatile, and you can wear them at any venue at any time of the month. Getting dressed correctly is all about looking confident and comfortable at the party. There are more options to select as per your comfort and budget. We will advise you not to push your budget for engagement attire. It is better to keep some extra penny for the wedding day, as it will be more auspicious and grander compared to the engagement party.
MORE POSTS: Boho Dresses to Wear with Cowboy Boots