10 Best Things to Do in Shepparton Australia
Last Updated on 2 months by admin
Looking for things to do in Shepparton, Australia? You've come to the right place. Whether you're a local or a traveler, Shepparton offers a range of attractions and activities to suit every interest. From exploring the historical Heritage Centre to taking a leisurely stroll around the picturesque Victoria Park Lake, there's something for everyone. Join us as we uncover the top things to do in Shepparton, Australia. So grab your map and let's get started on your next adventure in this charming city.
1. Visit the "Shepparton Art Museum"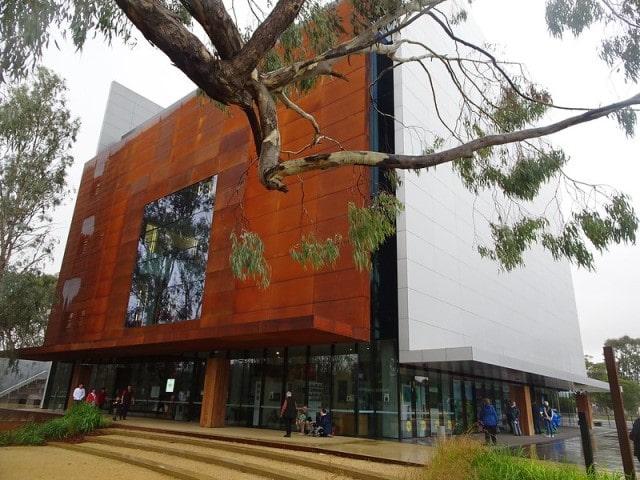 One of the things that makes the Shepparton Art Museum truly special is its commitment to showcasing indigenous art and culture. With its proximity to significant Aboriginal communities, the museum has become a platform for promoting and preserving indigenous heritage. It's heartwarming to see such an inclusive space that celebrates the rich artistic traditions of the land and pays homage to the First Nations people.
The Shepparton Art Museum also takes pride in its dedication to engaging the local community. Through workshops, educational programs, and outreach initiatives, they strive to make art accessible to everyone. This commitment to fostering creativity and nurturing artistic talent is truly commendable, and it's no wonder that the museum has become a cultural hub for the region.
So, whether you're an art enthusiast seeking inspiration or simply someone who appreciates the beauty and power of creative expression, the Shepparton Art Museum is a destination not to be missed. Prepare to be enthralled by the exquisite artworks, mesmerized by the stunning architecture, and captivated by the vibrant sense of community that permeates every corner of this extraordinary museum. Trust me, your visit will be an unforgettable experience that will leave you wanting more.
2. Experience the "Australian Botanic Gardens Shepparton"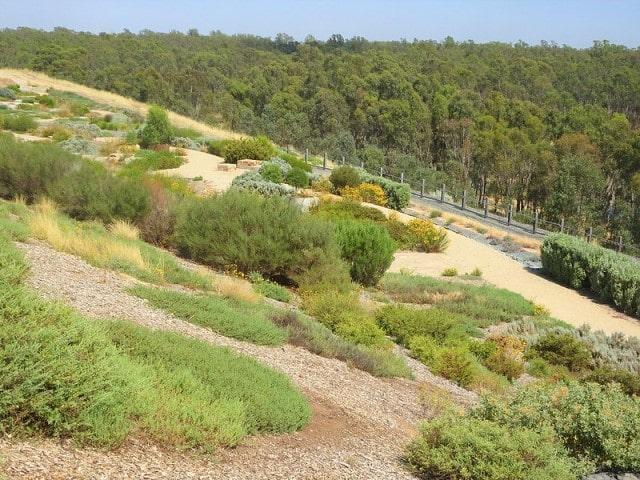 The Australian Botanic Gardens Shepparton offers a captivating and enriching experience for nature lovers, botany enthusiasts, and anyone seeking a tranquil escape. Nestled in the heart of Shepparton, Victoria, this picturesque garden showcases an incredible array of Australian flora and fauna. Spanning over 20 hectares, the gardens provide a diverse collection of plants, including rare and endangered species, indigenous plants, and a stunning display of native wildflowers. These captivating gardens serve as a gateway to explore and appreciate the unique beauty and biodiversity found in Australia.
3. Shop at "Shepparton Marketplace"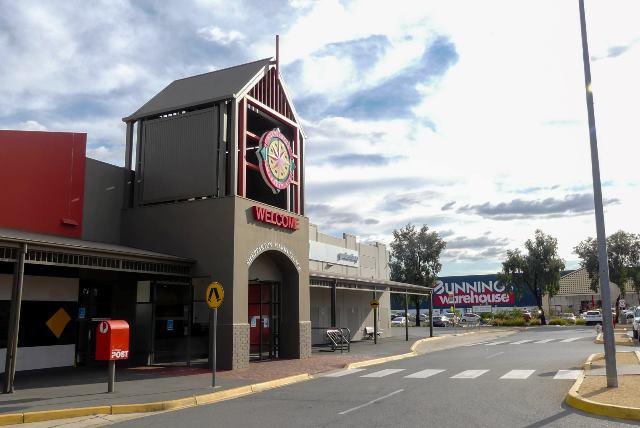 Shepparton Marketplace is a prominent shopping destination located in Shepparton, Australia. As a popular regional shopping center, it offers an extensive range of products and services to cater to the needs and desires of locals and visitors alike. This bustling marketplace is a vibrant hub for retail, entertainment, and community activities.
The shopping complex boasts a diverse range of retailers, including major department stores, fashion boutiques, electronics outlets, and specialty shops. From trendy clothing and accessories to the latest gadgets and home decor, Shepparton Marketplace truly has something for everyone. The variety of stores creates a convenient one-stop shopping experience, making it easy to find everything you are looking for under one roof.
In addition to its exceptional shopping offerings, Shepparton Marketplace also hosts a variety of entertainment options. It features a modern cinema complex where moviegoers can enjoy the latest blockbusters on the big screen. The marketplace also offers numerous dining options, ranging from fast-food outlets to sit-down restaurants, allowing shoppers to refuel and enjoy a delicious meal or snack during their visit.
One of the standout features of Shepparton Marketplace is its commitment to community engagement. Throughout the year, it organizes various events and activities that bring people together, fostering a sense of unity and belonging. Community markets, charity fundraisers, and seasonal celebrations are just a few examples of the initiatives that contribute to the vibrant atmosphere of the marketplace.
4. Take pictures at "Shepparton Moooving Art"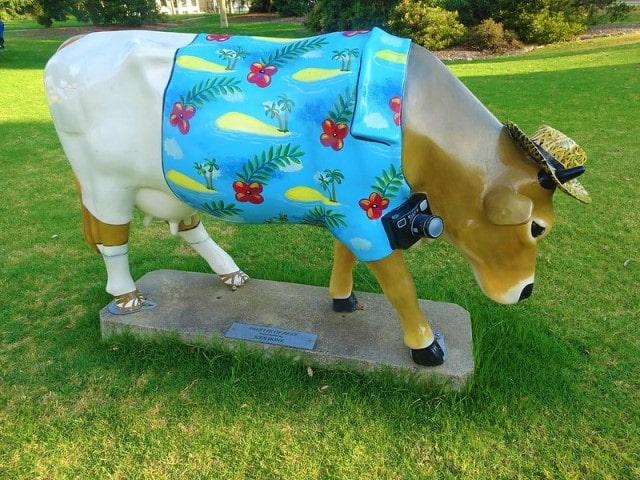 Shepparton Moooving Art is a unique and captivating outdoor art exhibition located in Shepparton, Victoria. This innovative project showcases a collection of beautifully crafted fiberglass cows painted by local artists and displayed across the city. Moooving Art provides an opportunity for residents and visitors alike to enjoy a delightful visual experience while also promoting local art and culture. The cows, each vividly painted and adorned with eye-catching designs, add a touch of whimsy and playfulness to the streets of Shepparton. Whether you stumble upon a cow while strolling through the city's vibrant shopping precinct or encounter one in a picturesque park, Shepparton Moooving Art promises to bring a smile to your face and ignite your imagination.
5. Indulge in water activity at "Aquamoves"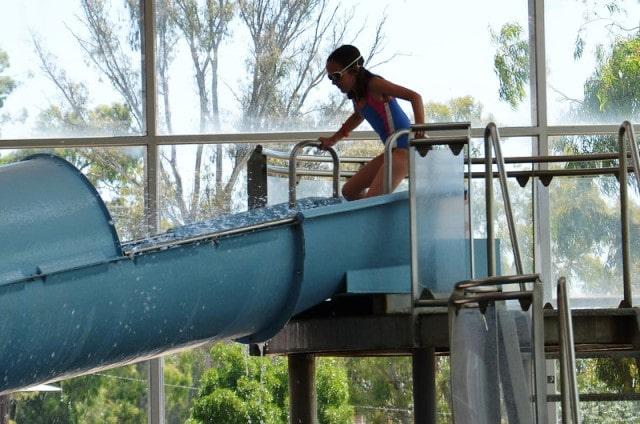 Aquamoves is a premier aquatic facility located in Shepparton, Victoria. With its state-of-the-art amenities and a wide range of programs, Aquamoves offers a diverse and enriching experience for individuals of all ages. As a hub for health, fitness, and leisure activities, Aquamoves aims to promote a healthy lifestyle and provide a welcoming environment for the local community. From stunning indoor and outdoor pools to fully equipped gyms and fitness classes, Aquamoves offers something for everyone. With highly trained staff, top-notch facilities, and a commitment to excellence, Aquamoves has become the go-to destination for swimming, fitness, and relaxation in the region.
6. Know more about Shepparton at "Greater Shepparton Visitor Centre"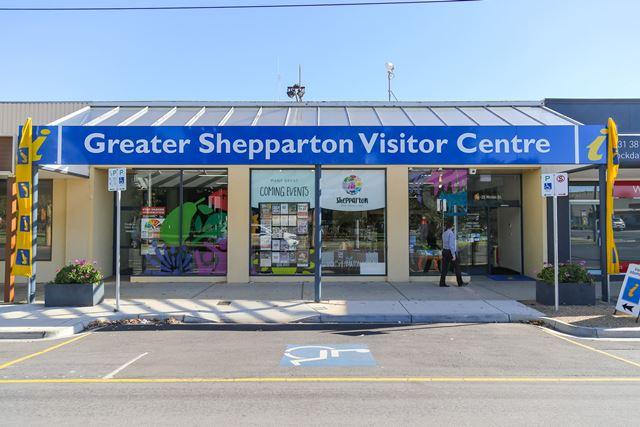 The Greater Shepparton Visitor Centre is a bustling hub of tourism information, located in the heart of Shepparton, Australia. As a traveler, stepping foot in this center feels like a warm welcome to the region. The knowledgeable and friendly staff are always ready to provide assistance and offer personalized advice to enhance your visit. From maps and brochures to expert recommendations on the best attractions, events, and accommodation options, the Visitor Centre serves as an invaluable resource for planning your exploration of Greater Shepparton. This vibrant facility ensures that visitors are well-informed and equipped to make the most of their time in this thriving regional destination.
7. Take Your Kids to "KidsTown Adventure Playground"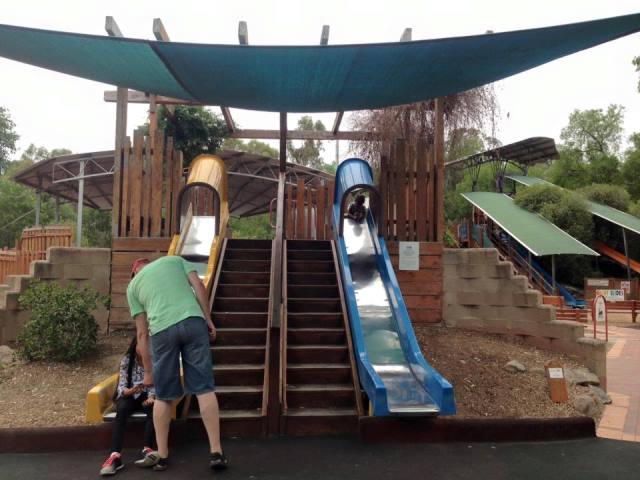 KidsTown Adventure Playground in Shepparton is an exciting destination that offers endless fun and entertainment for children of all ages. This sprawling playground is designed to ignite imagination and provide a safe and welcoming environment for kids to explore, play, and engage in various activities. Featuring an array of adventurous play equipment, including giant slides, climbing structures, swings, and flying foxes, KidsTown Adventure Playground guarantees an action-packed experience. Additionally, the playground offers ample seating and shaded areas for parents and guardians to relax while keeping a watchful eye on their children. With its vibrant and colorful play spaces, KidsTown Adventure Playground is truly a haven for kids to unleash their creativity, build friendships, and make lasting memories.
8. Learn about automobile at "Museum of Vehicle Evolution (MOVE)"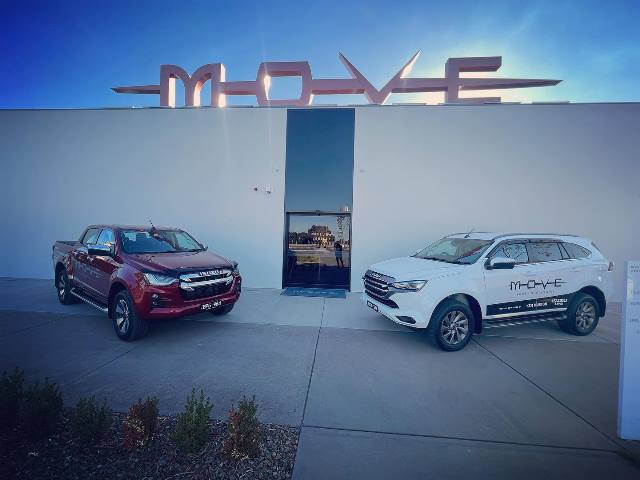 The Museum of Vehicle Evolution (MOVE) in Shepparton is a fascinating destination for automobile enthusiasts and history buffs alike. As soon as you step through the doors of this impressive museum, you are transported into a world of automotive marvels and technological advancements. The collection at MOVE showcases the evolution of vehicles, from their humble beginnings to the modern era. It is a journey through time, tracing the development of cars, motorcycles, and other modes of transportation. With a wide range of exhibits and interactive displays, MOVE offers a comprehensive look at the past, present, and future of vehicle design and innovation. Whether you are interested in vintage cars, classic motorcycles, or futuristic concepts, this museum has something to captivate everyone's imagination. Each vehicle on display is meticulously restored and preserved, allowing visitors to appreciate the intricate details and craftsmanship of these mechanical masterpieces. In addition to the stunning exhibits, MOVE also hosts educational programs and special events, providing visitors with an immersive and engaging experience. So, if you're in Shepparton and have a passion for automobiles, a visit to the Museum of Vehicle Evolution is a must-do activity.
9. Relax at "Victoria Lake Holiday Park"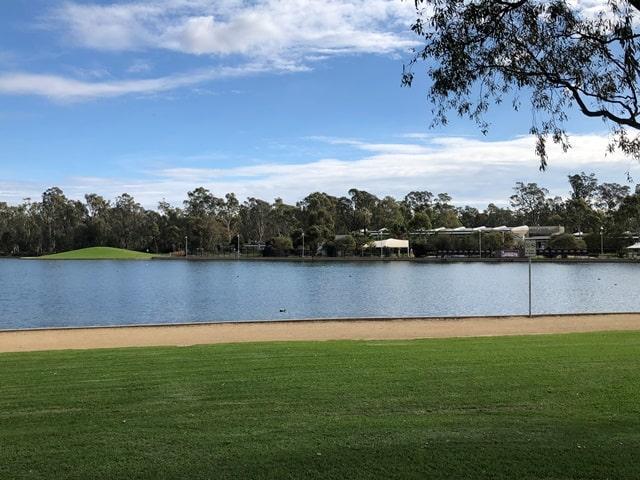 Victoria Lake Holiday Park is a picturesque oasis nestled in the heart of Victoria Park, providing a tranquil escape from the bustling cityscape. Its serene waters and lush surroundings make it a popular attraction for locals and visitors alike. The lake offers a variety of recreational activities, from leisurely walks along the lakeside pathway to picnicking on the grassy banks. Boating enthusiasts can rent paddleboats or canoes to explore the calm waters or simply relax and enjoy the scenic views. The park also features well-maintained gardens, playgrounds, and barbecue facilities, making it an ideal spot for family gatherings and social outings. With its serene ambiance and natural beauty, Victoria Park Lake is a true gem in the heart of the city.
10. Party hard at "Noble Monks"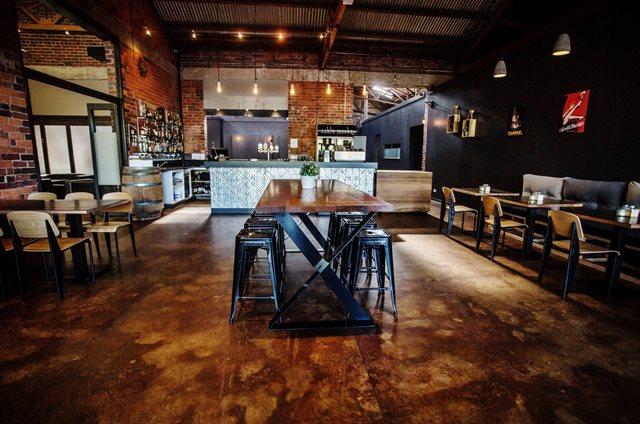 Noble Monks is an acclaimed restaurant located in Shepparton, offering a unique culinary experience that combines traditional and modern flavors inspired by various Asian cuisines. This elegant establishment has gained a reputation for its exceptional service, charming ambiance, and, most importantly, its delectable dishes. With a focus on using locally sourced ingredients, the chefs at Noble Monks create exquisite meals that showcase the authenticity and richness of Asian gastronomy. From aromatic curries to succulent stir-fries, their menu offers a diverse range of options to suit every palate. Moreover, the restaurant's commitment to presentation ensures that each dish is a masterpiece for both the eyes and the taste buds. Whether dining with friends or seeking a romantic evening, Noble Monks is an ideal destination for those looking to indulge in a memorable dining experience.
MORE POSTS:
20 Fun Things to Do in Greensboro NC for Adults