Weather in Shillong in March
Last Updated on 12 months by admin
Are you planning a trip to Shillong this summer?
Shillong is best to visit during the summer that is from March to june. After the June monsoon stars and it rains heavily in this area.
Also, winter season is not the ideal season to visit as the temperature goes way very low.
During March the average temperature remains 19°C to 20° C. And max. it goes up to 29 °C and max. goes down to 13° C.
The wind is nice refreshing blows at an average speed of 5km/hr. The humidity is high as the altitude of the place is higher and covered with dense vegetation. The humidity becomes 100% in some places like Cherrapunji.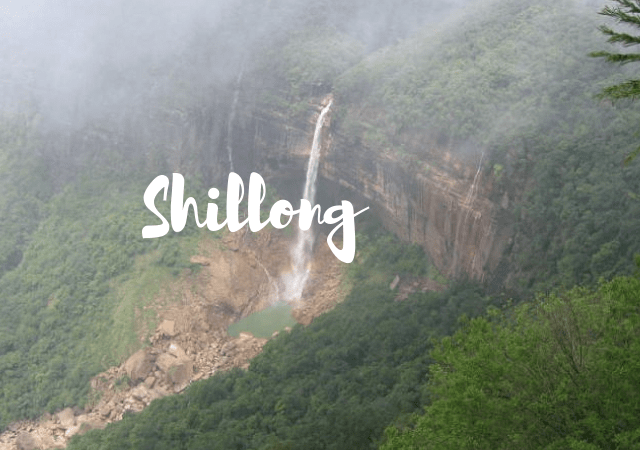 What is the Best time to visit Shillong?
We last visited Shillong during the summer season(March to June) and we loved the weather. The temperature was favorable, the wind was fresh. You can check the weather in Shillong in March 2019 here.
During summer the temperature rises but is not scorchingly hot. Rainfall is comparatively less than the monsoon season which hits just after June.
During the rainy season, it becomes difficult to travel in Shillong as the humidity increases and it becomes foggy everywhere. But, the freshness of the place after a rain wash can make you happy.
What to see in Shillong in Summer Season?
Shillong is the capital of Meghalaya. Meghalaya is an uneven state with too many hills and waterfalls. There are endless big to small waterfalls in Meghalaya. Two of the popular waterfalls are Nohkalikai WaterFall in Cherrapunji and Elephant Waterfall in Upper Shillong.
Other beautiful spots to find Near Shillong are Nongriat where you can find the living root bridge and a good place for tracking. 80 kilometers away from Shillong where Mawlynnong Village is situated which got the title of Asia's cleanest village.
Shillong is a hub of natural beauties, many couples come here to spend their honeymoon.