(Last Updated On: November 5, 2023)
Your bedroom serves as a haven, a place to unwind at home, and a place to recuperate. Although there is no right or wrong way to design a bedroom, comfort is paramount. You may need clarification about what pieces to buy if you're remodeling your existing space or moving into a new house and starting over. Everyone requires a few basic bedroom necessities, but some extras can significantly improve the atmosphere in your room.
Carefully choosing the essentials and then enhancing them with elegant, calming details is the secret to designing your most tranquil bedroom. Think of this blog as your go-to resource for anything you need for the bedroom, from bed layering to styling tips, layout ideas, and carefully chosen design inspiration.
Must-have bedroom essentials for couples
The following is a list of things that can be a beautiful addition to your bedroom.
1. Magicteam Sound Machine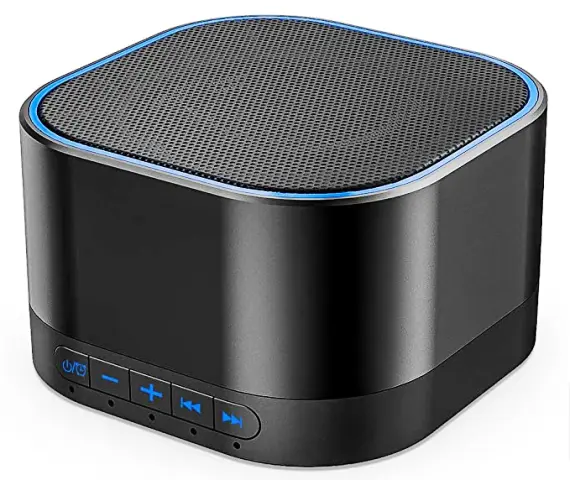 There are numerous advantages to owning a sound machine as a couple! It can reduce noise from outside your window or your spouse's snores daily. If you place a sound machine next to your bed, you'll sleep better. Many couples swear by sound machines to make them feel more at ease in their most private times. A sound machine by your door or next to your heat vents can serve as a "soundproofing" device if you have children or live with other family members. 
When you're having private talks that you don't want other people in the house to overhear, it can also be a terrific method to give yourself a little privacy. There are twenty non-looping sleep sounds for babies, children, and adults on different sound machines. It has a distinctive style and features, as well as precise volume and timer settings.
2. A rug area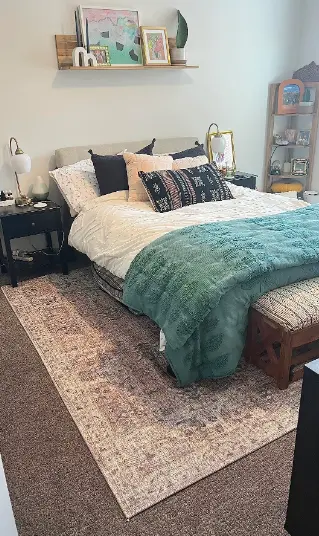 A rug is a gorgeous bedroom essential, and it's incredibly affordable. For bedrooms, we suggest the 9 by 12 rug because it's the ideal size. Buy a color that matches the walls. High-traffic areas benefit greatly from the soft, long-lasting, low pile of this easily cleaned rug. It will retain the texture, color, and general beauty of materials and workmanship of superior quality for years. These power-loomed designs are made with an attention to detail and durability that is impossible to duplicate by hand.
3. A mattress topper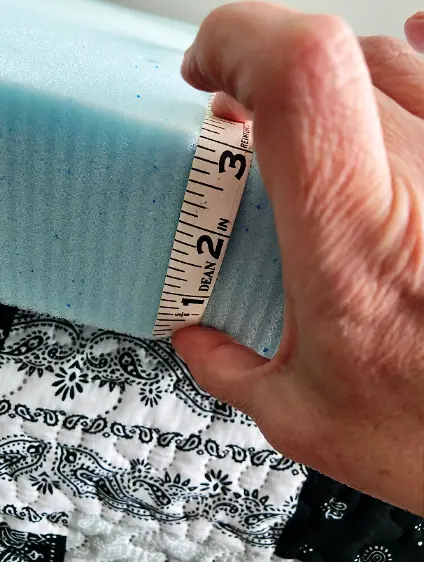 The purpose of these memory foam mattress toppers is to improve a mattress and provide you with a softer sleep. Savor three inches of light, airy, responsive, and fluffy memory foam. You can pick between two sizes: two inches and three inches. Invest in a waterproof mattress cover to extend the life of your memory foam topper. Lucid mattress protector is made to fit a mattress and topper inside of the same enclosure. The top of your mattress gains a comfort layer thanks to three inches of plush, supportive memory foam.
4. A cotton blanket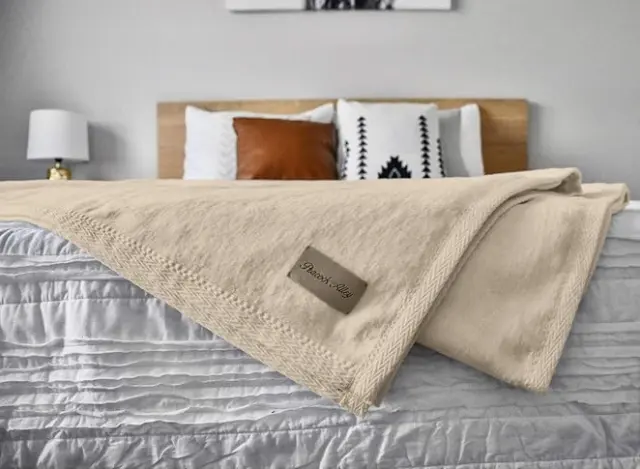 The coziest bedrooms are all about layers, and while a faux-fur throw looks great in the winter and a gauzy linen layer feels wonderfully light in the summer, a cotton blanket is the most adaptable option that you can use all year round. When you don't want to have to make the bed again, it's ideal for throwing on one more layer during the cooler months or wrapping yourself up for a midday nap. Furthermore, it gives even the most basic bedding arrangements a layer of texture.
5. A good pillow set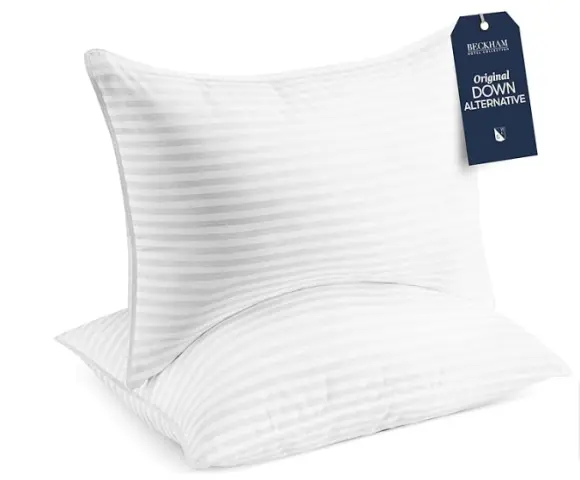 Without wonderful pillows, what kind of bedroom is it? Pillows have thousands—tens of thousands—of satisfied customers. It is easy, gentle, and a fantastic method to sleep soundly at night. The covers of queen pillows have a thread count of 250 and are stuffed with a soft-down substitute. Among the greatest gifts for a bedroom, guest room, student dorm, or home décor from a new flat or house.
The OEKO-TEX Standard Certified plant where these plush bed pillows are manufactured guarantees that the textiles meet strict safety and environmental requirements. The sleeper pillow is made to be as easy as possible, unlike memory foam pillows! They are machine-washable and dry quickly, too. Whether you sleep on your back, side, or stomach, our cooling pillows can support you! This firm pillow's luxurious bounce-back construction maintains its shape no matter how you position it.
6. A bedside lamp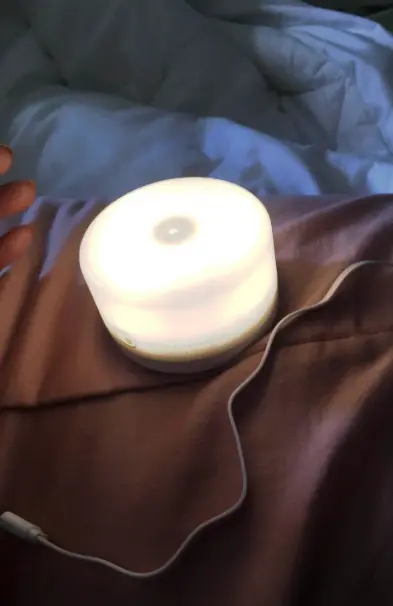 Sometimes, you want to unwind with your spouse and don't need any more light. These days, this dimmable lamp is ideal. Touch control, wireless, rechargeable, adjustable dimming, and previous brightness memory are some of its features. Warm, cozy white light with a 4000K hue promotes better sleep. Power-saving, anti-blue light, non-flickering LED is gentle on the eyes. Matt lamp shade emits a soft, soothing light. The robust exterior is composed of secure PC ABS plastic. The little palm fits in a pocket and is slender to conserve room on a night table. It is portable for on-the-go use as a night light and ideal for lighting practically any place.
7. Blackout Window Curtain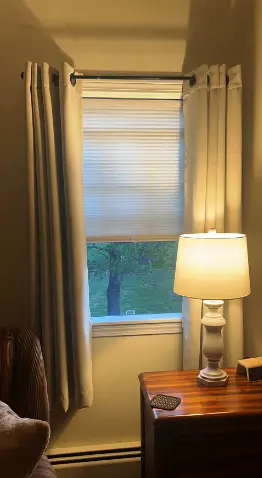 Does an abundance of natural light flood your bedroom? It's beneficial to have sunlight in the bedroom, but not right before bed. When needed, these black-out curtains are a stylish method to block out extra light. It is designed to block 90% to 98% of sunshine and 100% of UV rays (darker colors have a greater effect). The innovative triple-weave design is ideal for day sleepers, shift workers, and children who like to take naps. The window blackout curtains from Miuco can block out about 60% of the noise from the outside.
8. A planter stand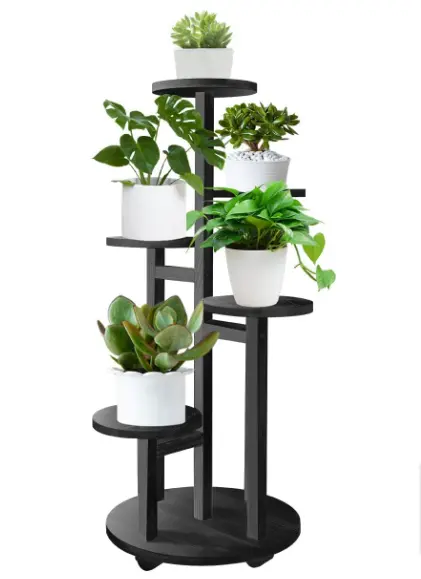 Is there a balcony in your bedroom? If so, adding some plants to adorn it would be a wonderful idea. Planter supports make decorating plants easy. Don't worry if you don't have a balcony—you can always add some indoor plants. With its scrollwork details, this decorative flower spot display stand is meant to resemble a European-style cart. The plant stand is perfect for both indoor and outdoor use. In stores, residences, offices, gardens, porches, balconies, corridors, kitchens, living rooms, bathrooms, etc., are constructed from sturdy metal tubing with a powder-coated black finish. It has antioxidant properties and can support hefty pots for use indoors or outdoors. Try decorating dull spaces with this pot rack.
9. Floating Bedside Nightstand
A Floating Bedside Nightstand for office work can be included in the space. It will guarantee that even if one spouse works late into the night or at strange hours, the couple may still spend time together. A table taking up unneeded space in the bedroom is a common concern. We are presenting a Floating Bedside Nightstand to you for this reason. The Floating Bedside Nightstand can be used as a workbench in your garage, bookshelf, kitchen shelf, exhibition stand, or wall-mounted folding desk anywhere.
10. Humidifier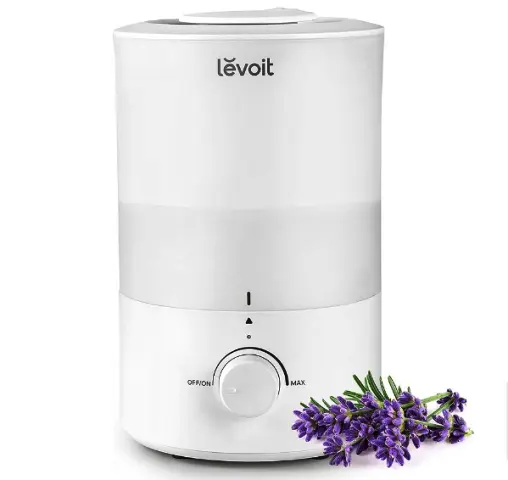 Are you allergic? If yes, then using a humidifier can aid with symptom relief. Do you cough or have dry skin? A humidifier is the solution! These tiny miracle workers can help in infinite circumstances.
The item in question is a 2-𝙄𝙉-1 𝘿𝙄𝙁𝙐𝙎𝙀𝙍&𝙃𝙐𝙈𝙄𝐿𝙄𝙀𝙍. To make your home a fragrant home spa, add ten to fifteen drops of your preferred essential oils to the base. Use your most preferred essential oils at the foundation to make a fragrant home spa. Rest in complete quietness! No need to put up with whistles and hums. The dual 150 humidifier runs steadily and silently to give you a calm and comfortable resting environment and safety every night because of the almost silent operation and auto-shut-off feature. Compared to other humidifiers, Dual 150 can increase humidity by 10% in just 20 minutes thanks to its strong and consistent mist production.
11. Fairy lights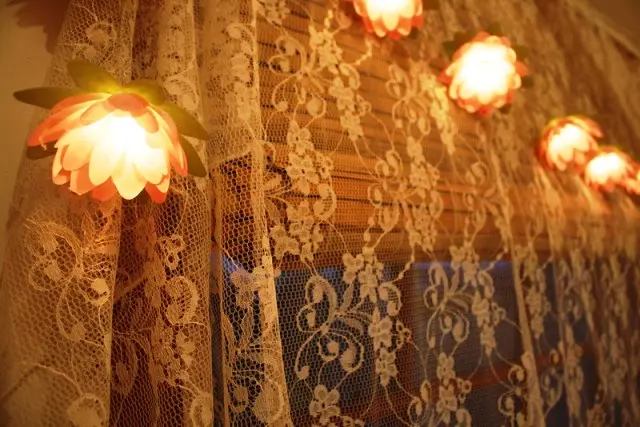 Do you adore having a light-colored bedroom décor? Then, you ought to give fairy lights a try at least once. These give the space more flare and brightness. It may be mounted on any wall to function as a brightly lit memory lane. It features 16 clear photo clips, 3 meters of warm white light, and transparent clips that are compatible with nipping small items like photos. The warm white light that this set of LED photo string lights emits is cozy. It does a decent job of lighting up your photos to add a touch of elegance and atmosphere to your home.
12. Storage baskets
Is your vanity constantly dispersed? Does your wardrobe need to be better arranged? These lovely storage baskets are the answer to all of these issues. With a carrying capacity of 25 kg, this multipurpose folding basket is perfect for efficiently organizing your space by storing your favorite goods in useful storage baskets. Double or triple stacking is made simple and sturdy by retractable positioning pegs. Utilize all of the vertical space with two side handles to facilitate carrying and prevent needless injuries during lifting.
13. A bedside table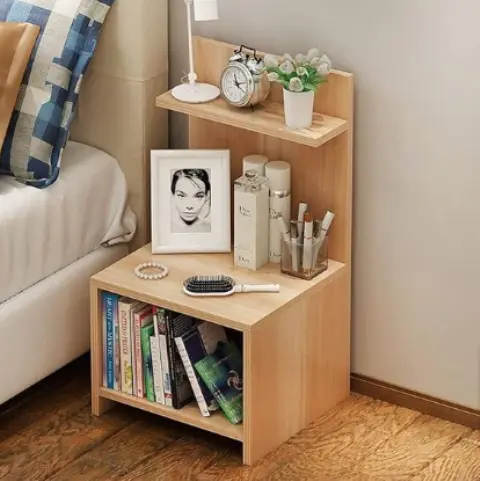 A bedside table adds a look to your king or queen-size bed. Not only this, it also acts as an extra storage. You can keep your phone, alarm clock, medicines, and other essentials on it. It doubles as a side table and a storage option. It can serve as a bedroom cabinet or nightstand. The sophisticated design lends a touch of refinement to any environment and blends in well with any décor. 
Conclusion
You could have tons of additional items in your room. You can include a deep soaking tub, a reading room with two comfortable seats, and a balcony to sit on. However, this piece isn't meant to help you design your ideal bedroom. The intention behind creating this list was to give you some suggestions and easy additions you could make to your space to make it more of a haven for your marriage and a place to go to build it. We're hoping it will be beneficial!
MORE POSTS:
Newborn Winter Essentials to Keep them Warm & Safe
List of Bathroom Essentials for Your First Apartment