18 Best Places to Eat in Amarillo, TX
Last Updated on 2 months by admin
Amarillo may not come to your mind when you think about culinary hot places in the World. But it is a hidden gem now gaining popularity because of the food items served in its restaurants. You will find food options of wide ranges, which include traditional Tex-Mex, Italian food, cajun food, and classy American meals.
Local people and tourists love to eat food in Amarillo restaurants. Apart from food, the restaurants are famous for other reasons too, like live music concerts, unique and inviting atmosphere, and wide cocktail options.
We have listed the best places to eat in Amarillo, TX. So keep reading it to know some of the best restaurants in Amarillo. 
Best Places To Visit In Amarillo, Tx
American restaurants can offer various dining options, from Mexican or Indian dishes to classy American meals. So, we list below the ten best places to eat in Amarillo, Texas.
1. Chop Chop Rice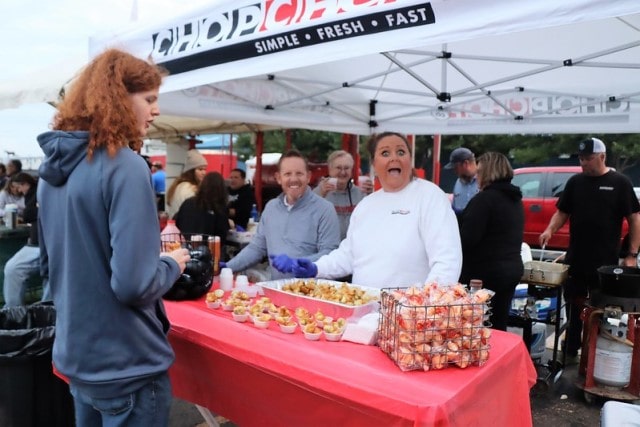 Chop chop Rice is quite famous in America for its Asian dishes. You will find two chop rice in a restaurant in Amarillo and three in Lubbock.
The restaurant is open daily. However, you will get only lunch and dinner on Sunday. This restaurant's menu includes all the Asian dishes, and almost all the dishes are delicious and healthy. You can begin your meal with spring rolls or spicy wontons. 
The main dish includes numerous types of hibachi and orange cricket. You can order cinnamon chops for dessert. 
2. Jorge's Tacos Gracia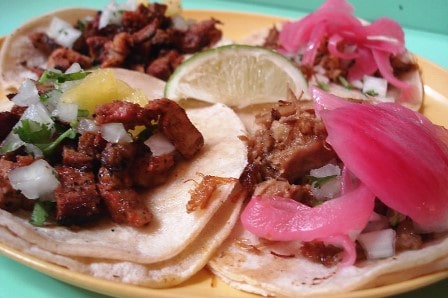 Are you looking for delicious Tex-Mex? If yes, then you must visit Jorge's Tacos Gracia. The restaurant was founded in 1957. It is an old restaurant but still popular in Amarillo.
This restaurant's menu includes fajitas tacos, egg rancheros, burritos with rice and beans, and many more.
This restaurant host welcomes savvy visitors warmly and leads them to a table where they can share with their friends or family members. This restaurant's food is mouth-watering, and you will have an excellent dining experience.
3. Calico Country Restaurant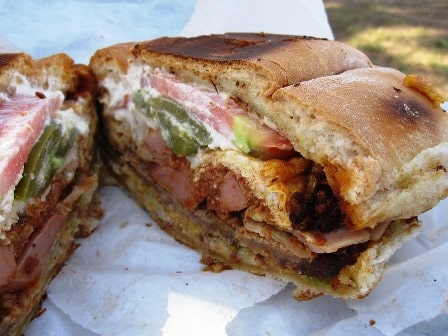 The Calico country restaurant is famous in Amarillo. The local people of Amarillo love to visit this restaurant because you will get breakfast, lunch, and dinner here.
So you will always get a good meal on visiting this restaurant. The food menu is quite long. You can order Western-style omelets, chicken, and waffles for breakfast.
If you go to this restaurant for lunch or dinner, you can try the famous sandwiches of Calico's country restaurant. The menu is a Chicken fried steak sandwich, Calico's Pig sandwich, or grilled ham.
4. Braumas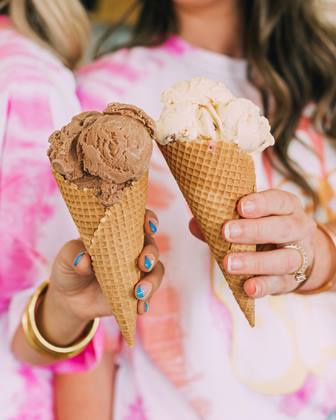 Are you craving a sweet treat? If yes, then you must visit Braumas. You will find their creamy ice cream. The best thing about this ice cream is that it is made from Braumas farm cows.
The restaurant was opened in 1968 in Oklahoma and later in various places in the South and midwest States. The restaurant is loved not only by locals but also by tourists coming to Amarillo.
The restaurant has expanded its menu in these years, and you will find various food items like grilled chicken sandwiches, vegetarian bagel omelets, cinnamon rolls, and many more.
You will also find numerous flavors of milkshakes and ice cream cones. Anyone who visits this restaurant doesn't go without eating the famous Braumas ice cream.
5. EI Tejvan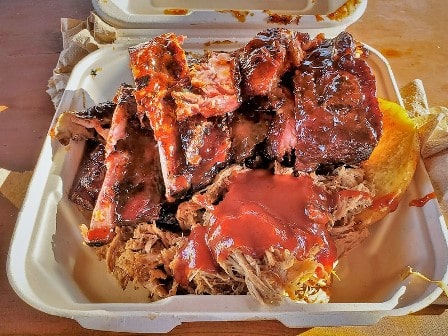 Are you searching for Mexican food in Amarillo? If yes, then you must visit EI Tejvan restaurant. It has been serving Mexican cuisine for more than 25 years in Amarillo. It started as a small kiosk and later started two excellent restaurants.
You will get breakfast, lunch as well as dinner in EI Tejvan. You can try Huevos Con Guisado or Chilaquiles Tradicionales for breakfast.
The lunch and dinner menu options are also wide. You can try a Taco plate or Carne Asada. There are even multiple seafood options like Tostadas de ceviche. All the items in this restaurant are delicious to eat, and you will feel like returning repeatedly.
6. Coyote Bluff Cafe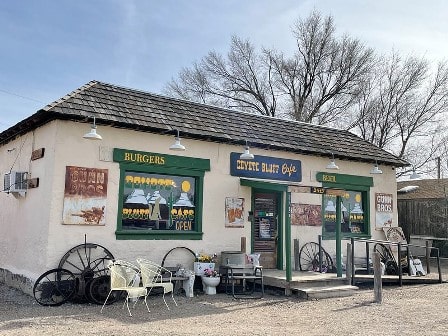 Have you come new to Amarillo and wondering which things to eat in this place? You may consider Coyote Bluff Cafe.
 If you search the internet, it is rated four stars and has over 1000 reviews. The outside of the Coyote Bluff cafe is not much attractive.
 But when you step inside, you will surely love the style of the Cafe. It mainly opens for lunch, closes for some time, and then for dinner.
The menu of the Cafe is quite large. You will get a list of different burgers with toppings. Additionally, you can have a chicken grilled sandwich or chili cheese fries.
7. Ohm's Cafe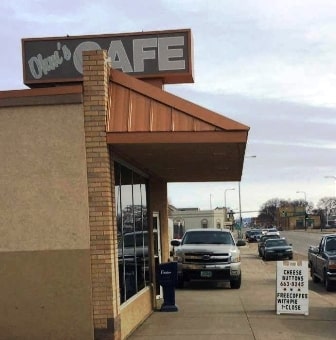 Ohm's Cafe is another restaurant in Amarillo that you must visit. The Cafe provides a natural, cozy, and homely atmosphere. You will find the food items at reasonable prices. So, this restaurant is suitable not only for locals but also for tourists.
If you have a main course in this Cafe, order Elk Tenderloin or Sichuan-style lamp chops. You must try Espresso creme Brulee in this restaurant if you are a coffee lover.
In addition to mouth-watering food, the Cafe provides a warm and inviting atmosphere. The outdoor patio of this Cafe offers a cozy atmosphere. 
You will get a scope to sit near the fireplace and enjoy the warmth of Amarillo. The interior walls of the Cafe comprise landscape prints which provide a good atmosphere.
8. Macaroni Joe's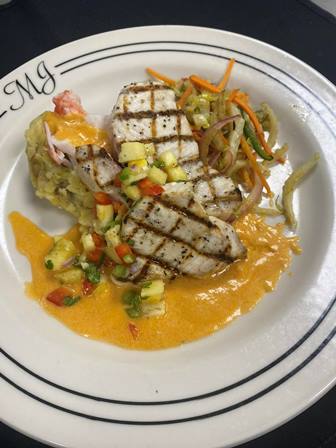 Do you wish to eat Italian food in Amarillo? If yes, you must visit Macaroni Joe's restaurant with your family.
You will find numerous food options like pasta and seafood, which are fantastic. The best thing about this restaurant is that the food items are affordable. So, tourists can go and enjoy the food items in this restaurant.
You will have numerous options for appetizers like shrimp cocktails, soups, salads, and garlic bread.
Macaroni Joe's also has a romantic atmosphere like other Italian restaurants. The interior of this restaurant has exquisite decor, and candles on almost every table will give you a feel that you are on a romantic date in Italy.
The food items in this restaurant are always kept warm with the help of little heaters. That is why the food maintains its aroma consistently, which is another benefit of this restaurant.
9. The Big Texan Steak Ranch & Brewery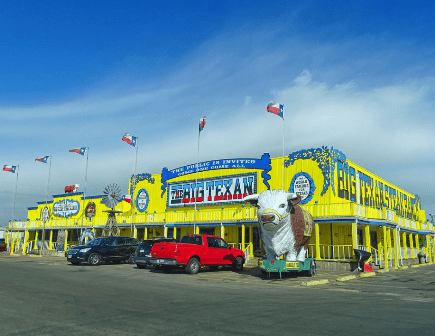 The Big Texan is another popular restaurant you can visit with your families. But you must go 30 minutes before to this place to book a seat in advance.
You will find food options like burgers, steaks, and ribs. There are even kid-size steaks. So if you are taking your kids to this restaurant, they will have no problem.
The Big Texans serve food items in a great environment, another great benefit. The staffs of Big Texan are also super friendly.
You will find various cocktail options besides the wide food options and friendly atmosphere. So, you can go with your friends in the evening to Bg Texan and enjoy.
10. The Drunken Oyster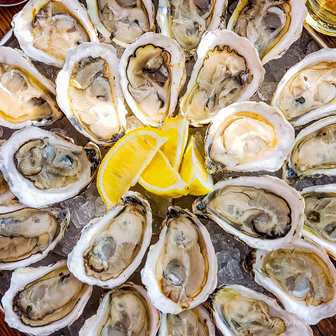 Do you love to eat seafood? If yes, then you must visit The Drunken Oyster. The restaurant was established in 1997 and is the oldest seafood restaurant in Amarillo. You will find a distinguished dining room, bar, and patio, making the restaurant attractive.
The seafood options include bacon, parmesan cheese, and Rockefeller with spinach. The seafood flows daily to this restaurant, ensuring you get fresh and good quality seafood.
The cocktail bar of The Drunken Oyster is perfect for a night out with your friends. Apart from it, the restaurant opens late and offers live music, which is loved both by locals and tourists.
11. Cask & Cork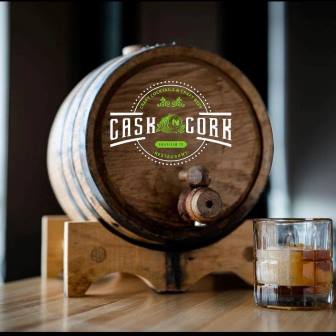 Do you want to have drinks and have a good meal with your family? If yes, then you must visit Cask & Cork.
The staffs of this restaurant are super friendly. They will help you to choose between the food items and drinks according to your taste and preferences. The food comprises local ingredients and is delicious to eat. 
The patio of Cask & Cork is large, beautiful, and a perfect place to enjoy with your family members. You will have a wide range of wine and craft beer options from which you can choose and enjoy by sitting on the patio.
12. Savor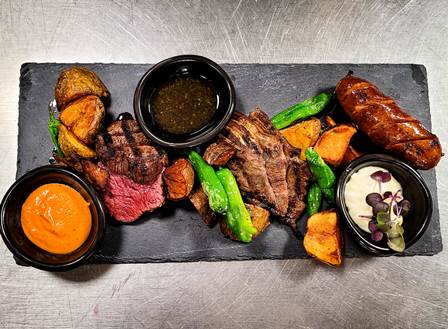 Savor is a Spanish bar in Amarillo. It even offers food items like steaks and tapas, which are presented attractively. Apart from it, the food items are full of flavor and have good quality ingredients. You will also find numerous options for wine and cocktails. The atmosphere of Savor is quite romantic, which is a perfect place for a night out with your friends.
13. Lazy Gator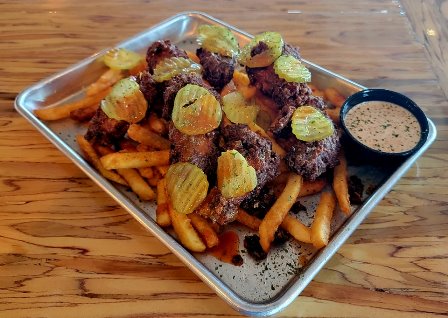 Lazy Gator is a restaurant that serves Cajun cuisine. The atmosphere is casual, friendly, and inviting, perfect for a night out with your friends. The excellent management will help you have a positive response from Lazy Gator in every matter.
You will get wide food options like fried Gator and spicy gumbo, which are fantastic.
14. Pecaraz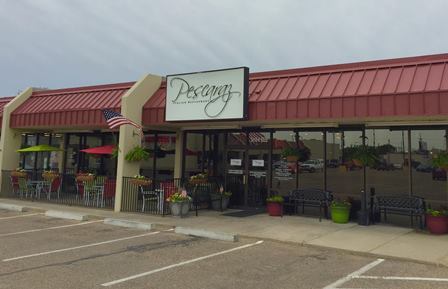 Do you crave to eat Italian food? If yes, then you must visit Pecaraz. This restaurant offers fantastic Italian cuisine, including pasta, salads, sandwiches, stromboli, and many more.
The flavors of the food items are bold, yummy, and quite presentable. 
The atmosphere is also warm, inviting, and has warm lighting, making you feel like you have gone on a romantic date.
There are also numerous affordable wine options. So if you want a casual dinner with your family or want a night out with your friends, you must visit Pecaraz.
15. My Thai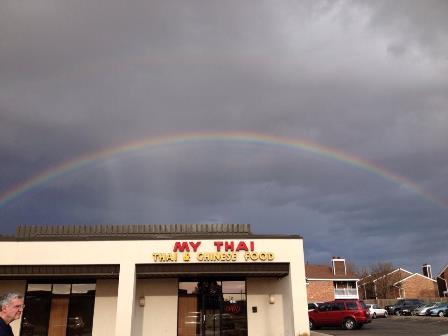 My Thai has been operated since 1986. If you are in Amarillo and want to eat Asian cuisine, you must visit this restaurant. Apart from it, you will get Chinese cuisine here. So individuals who are interested in eating Thai food can eat chine food items in this restaurant.
The restaurant is open both for lunch and dinner. The food items offered in this restaurant are a bit costly as it provides a fusion of both Asian and Chinese dishes.
The menu includes chow mien, fried rice, shanghai noodles, pineapple curry shrimp, and Lad Na. You can either choose vegetarian or add meat to the food items. The Chinese food options include pepper steak, cashew chicken, beef broccoli, and many more.
16. Aspen Creek Grill
Aspen Creek Grill is another popular restaurant in Amarillo that provides a warm and inviting atmosphere. Apart from that, the food items for lunch and dinner are hearty and delicious.
You can begin your meal with fried mushrooms or crispy pickle chips.
 The entry options include cajun catfish or country-fried pork. You can pair the food items either with alcohol or a burger. The desserts offered by the Aspen creek grill are also fantastic to eat.
17. Blue Sky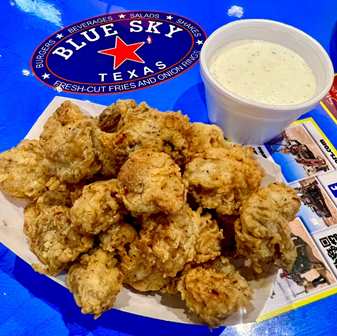 If you want to eat a famous burger in Amarillo, head to the Blue Sky. It has been there in Amarillo since 2003.
Blue Sky is located in two locations in Amarillo. However, it is also present in Lubbock and Abilene.
The food options include ground beef burgers, chicken fried steak, and grilled chicken sandwiches. You can pair it with onion rings, tater tots, or French fries. We will recommend combining your meal with milkshakes or floats.
18. Bangkok Tokyo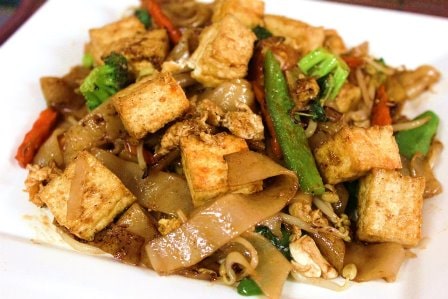 Do you want sushi food in Amarillo? If yes, then you must visit Bangkok and Tokyo. You will get various options for sushi and the Thai menu. You can try Dragon Roll, captain crunch roll, and the Seattle Sunset on the sushi menu, which is delicious and presentable. The Thai food options include Thai fried rice or pad thai cow wung.
Conclusion
Amarillo is quite famous for its unique and delicious restaurants. We have listed above 18 best Amarillo restaurants in Amarillo. These restaurants offer a wide range of food options like Mexican food, Asian cuisine, steak, and barbeque, which will satisfy your taste buds.
Resources:
https://familydestinationsguide.com/best-restaurants-in-amarillo-tx/
https://drunkenoysteramarillo.com/best-restaurants-in-amarillo-for-2023/
MORE POSTS: What to eat in Hongdae (food guide)