Best places to travel in December on a budget
Last Updated on 11 months by admin
What's your plan for this December? Are you planning to stay in your home and enjoy Christmas with your family or take your family to a destination that suits your budget? Where I have compiled up some of the best places to travel in December on a budget.
On our list, we have listed St. Thomas, U.S. Virgin Islands; Punta Cana, Dominican Republic; Belize, Central America; Orlando, Florida; Prague, Czech Republic; Split, Croatia; Ghent, Northwest Belgium; Canary Islands, Spain; Palawan, Philippines; Siem Reap, Cambodia; Goa, India; Moc Chau, Vietnam; Bangkok, Thailand; Kilimanjaro, Tanzania; Seychelles Archipelago.
Best places to travel in December on a budget in the US and Central America
Us has many beautiful destinations that we neglect sometimes.
The mountains and deserts of this great land offer vast choices for tourists like us.
Traveling in the US is not cheap. But there are certain places where you can get cheap accommodation and food.
I have included many places in this post which come under budget and they have different weather during December. If you are going to a tropical country consider heavy rain accordingly.
1. St. Thomas, U.S. Virgin Islands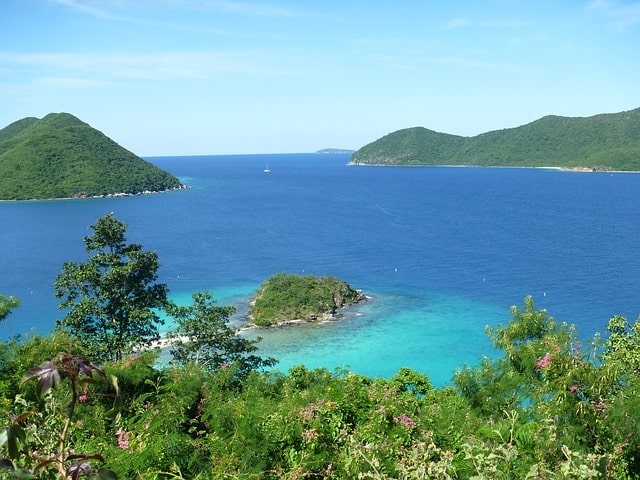 U.S. Virgin Islands are a group of Caribbean Islands and islets. Most of the coastline is covered with white sand beach and green vegetation. And St. Thomas is the gateway to Virgin Island.
How to Reach: St. Thomas is well connected by flights from the US mainland, from St. Thomas you will get a Taxi to the ferry terminal and from there a ferry will take you to your destination.
Top Activities to do:
Charlotte Amalie: It is a port city as well as the capital of the US Virgin Island.
Honeymoon Beach: Popular destination for white sand beach lovers with spectacular scenery.
St John: Connects St Thomas and St John island takes only twenty minutes from St Thomas. This island is packed with natural beauty to explore.
Coral World Ocean Park: One of the best places to learn about coral and marine life. Enjoy the underwater coral world without getting wet in a glass cube.
The 99 Steps: Interesting place in the Charlotte Amali, the 99 steps actually have stone steps more than 99 in numbers. The streets of 99 steps undoubtedly give the scenic beauty of the island.
Where to Stay:
Bolongo Bay Beach Resort: Best for traveling with your family. The resort is beach facing you will get a stunning view through the window. Located in the in Saint Thomas area you will have easy access to transportation, they provide free wifi too.
2. Punta Cana, Dominican Republic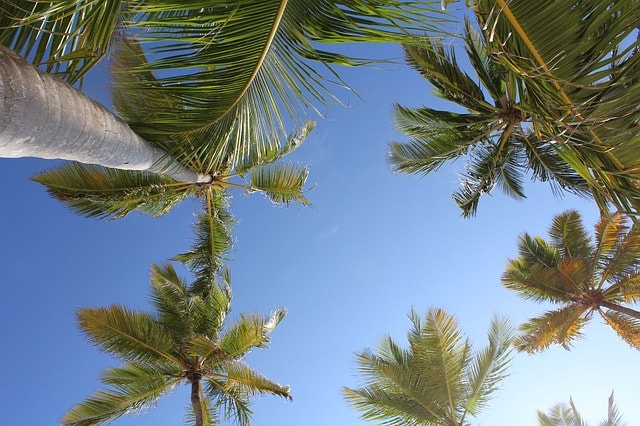 This place is heaven for relaxing on beaches with clear waters by side, beautiful scenery, swaying palm trees, relaxed breezes, etc.
How to Reach: Flights are available to Punta Cana and cabs are available for rent to traverse in and around Punta Cana.
Top Activities to do:
Scape Park: Located in the Cap Cana Resort, offers many adrenaline-laden adventurous activities.
Super Truck Safari: This is the best way to explore the village life of the local people. Safari Truck will take you through local farming fields, you may get the chance to meet people selling tobacco, marijuana, local alcoholic beverages, etc.
Marinarium: Enjoy the transparent water on a cruise, discover marine life, go snorkeling. After some tireful water activity, join an open beach bar to energize.
Coco Bongo: Coco Bongo is a dance show which involves projected videos, balloons, soap bubbles, and confetti. It is completely different from DJ shows and people enjoy drinks.
Altos de Chavón: It is a replica of a 16th Century Mediterranean village with beautiful old architecture. This place is heaven for Instagram photos.
Where to Stay:
Macao Beach Hostel: Best hostel in the entire Punta Cana area. It takes only 12 minutes to the beach. The place is clean and the blue houses look cute.
Caribe Club Princess Beach Resort & Spa: You can smell all the vibes of Punta Cana here, only 25 Km away from the airport. All sightseeing is in close proximity to Arena Blanca Beach, Tower Casino, Mini Market.
3. Belize, Central America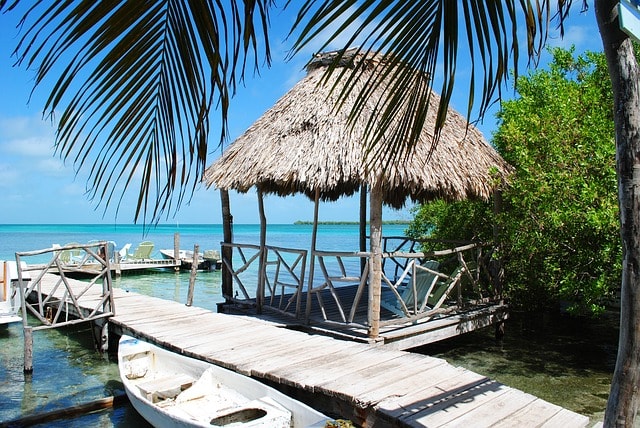 Belize, a small country in Central America on the east side has long shoreline and on the west has the dense forest. Belize is known for coral life, Barrier Reef, and jungles full of endemic species.
How to Reach: Five US major airlines fly to Philip S. W. Goldson International Airport (BZE) in Belize City. This is the easiest way to reach Belize.
Top Activities to do:
Caye Caulker: A small Caribbean island which has many dive sites on the Belize Barrier Reef.
Ambergris Caye: It is Belize's largest island known for its water sports, scuba diving, and Caribbean beaches. The Belize Barrier Reef features snorkeling and dive sites with full of sea life. San Pedro is the island's gateway and main site for sailing and reef exploration.
Great Blue Hole: A giant circular marine sinkhole off the coast of Belize which is about 124 m deep. It is the world-class destination for recreational scuba divers to dive in crystal-clear waters and see thousands of marine species.
Xunantunich: It is an ancient Maya archaeological site in Cayo District located on the west side of Belize. This ancient Maya city can give you enormous knowledge of Maya civilization.
Lamanai: A important city of Maya civilization located on the north of Belize in Orange Walk District.
Altun Ha: About an area of about 8 square kilometers, it is the ruins of an ancient Mayan city in Belize District. Similarly like Xunantunich and Lamanai, this place is also important to explore to know better about the Maya civilization.
Where to Stay:
Villa Boscardi: The hotel is located 2.5 miles from Belize City. They provide free breakfast at the same rate. Other facilities include free wifi, a cable TV, a coffee machine and a fridge in the room.
4. Orlando, Florida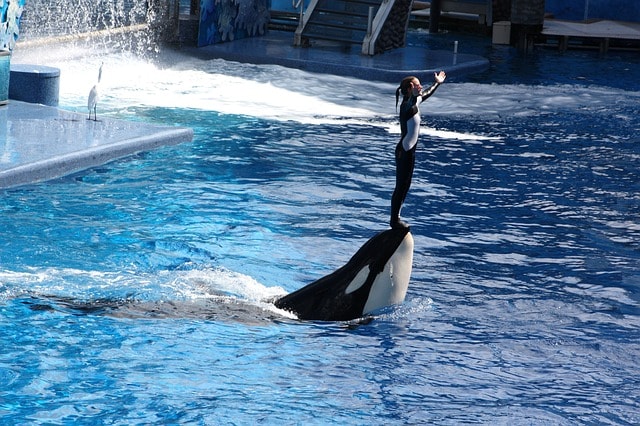 A city in Florida, known for more than a dozen themed parks. Your kids will certainly love this place.
How to Reach: Flights are available from all major and most of the minor cities to Orlando. Then you can either rent a car or take LYNX buses to reach all parks.
Top Activities to do:
Disney World Resort: Also known as Disney World, It is an entertainment complex in Bay Lake and Lake Buena Vista, Florida, near the Orlando city.
Universal Orlando Resort: An American theme park and entertainment resort operated by Universal Parks & Resorts. Universal Orlando Resort is popularly known as Universal Orlando is the second-largest resort covering 541 acres of land and it is just second to the Walt Disney World resort.
Universal Studios Florida: A theme park on the entertainment industry, in particular movies and television. Universal Studios Florida features numerous attractions and the live shows. This park is one component of the larger Universal Orlando Resort mentioned above.
SeaWorld Orlando: A theme park and marine zoological park. The park has many water rides like Infinity Falls (enjoy a rapid world's tallest drop with a rafting adventure), Mako (a hyper rapid coster known for big dives), Kraken (it's a monster coster), Manta (experience spins, glides, skims and fly like a giant ray), Journey to Atlantis (a mythical paradise).
Where to Stay:
Monumental Hotel Orlando: One of the best hotels in Orlando, clean and facilities are up to mark. They also have a pool in front and a fitness center.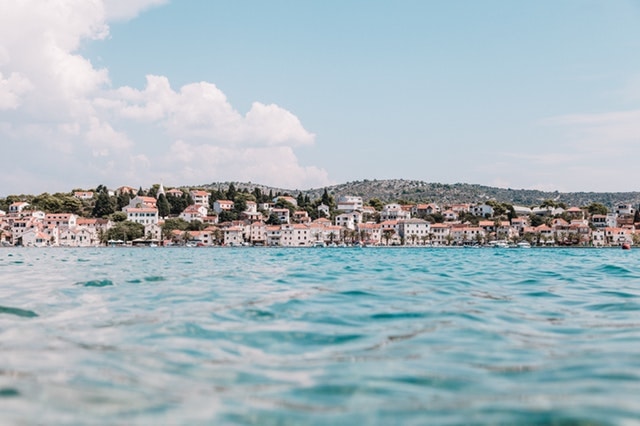 Best places to travel in December on a budget in Europe
1. Prague, Czech Republic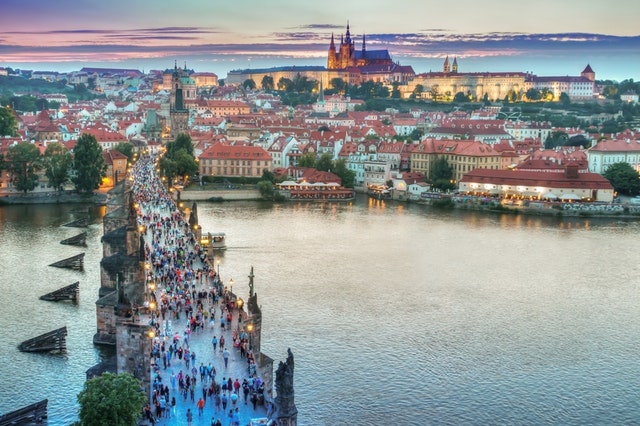 It is the capital city of the Czech Republic. The city is full of ancient architectures like the Old Town Square, colorful baroque buildings, Gothic churches, and the medieval Astronomical Clock. 14th-century pedestrian Charles Bridge is also one among them.
How to Reach: TheVáclav Havel Airport is the biggest airport near to the city center. It takes 30 to 40 minutes to reach the city center by bus or car.
Top Activities to do:
Tour of the city architecture: This city has a lot to see ancient architectures, the 14th century Charles Bridge, Medieval Astronomical Clock, etc.
Where to Stay:
Czech Inn: A 19th century Art Nouveau building refurbished into a hostel. Many popular walking tours leave daily from the hostel reception.
Royal Road Residence: Located at the heart of Prague Ideal place who want to stay near to the city, just a few meters away from public transport.
2. Split, Croatia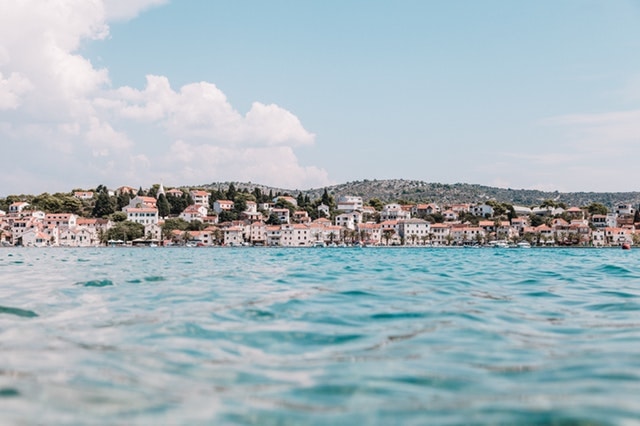 Split is a town in Croatia's Dalmatian Coast. It is known for beaches and fortresslike complexes.
How to Reach: Thanks to US airline as direct flights between the US and Croatia started in the past year.
Top Activities to do:
Cathedral of Saint Domnius: Also known as St. Duje's Cathedral is a Catholic cathedral is the seat of the Archdiocese of Split.
Marjan: It is a hill on the peninsula of the city of Split which surrounded by pine forest and sea. You will love the beauty of Marjan nature, an exceptional excursion destination.
Krka National Park: The name comes from a river named Krka. The Krka waterfall in the park has the second most dense lavender than any other park in Europe which attracts butterflies and wasps.
Where to Stay:
Situs Hostel: The hostel is only 5 minutes walk away from the city street. An ideal hostel for backpackers, clean and friendly atmosphere.
Apartments Varos: The apartment offers a fully equipped kitchen and dining area. Bacvice Beach is only half a mile away and distance to bus, train station is less than half a mile.
3. Ghent, Northwest Belgium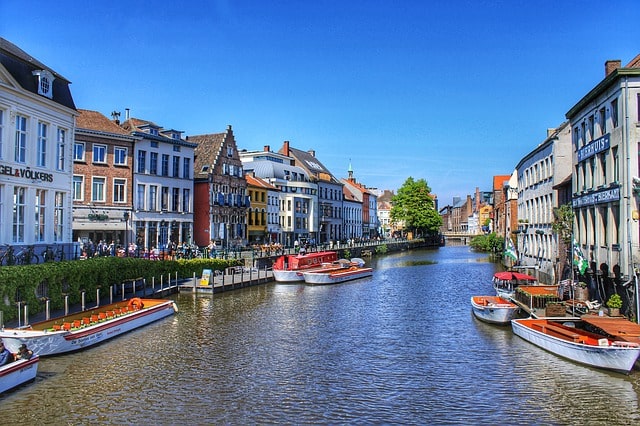 How to Reach: You can take either bus or taxi from Brussel. A taxi costs 140€ – 180€ and 42 mins.
Top Activities to do:
Vist MSK art gallery: The gallery has a large collection of art of Belgian artists. The artwork range from the 14th century to the 20th century.
Visit St. Pietersabdij Abbey: St. Pietersabdij was once the center of Ghent for a long time and the city began to grow from the abbey. You can explore orchards and gardens with your family.
Visit STAM- Ghent City Museum: This is the city museum in Ghent which showcases city history of the Ghent. You will find it interesting.
Where to Stay:
Hostel Uppelink: The hostel is near to the city's iconic towers, St Nicholas' Church, the Belfry and St Bavo's Cathedral is just a 5-minute walk away. From Brussels National Airport it takes only one hour train ride.
B&B Expo 13: A 18th-century Belgian mansion turned to a hotel. They offer free WiFi, a TV, a DVD player, a mini-bar, a Nespresso coffee machine, a safety deposit box and a private bathroom with a bathtub and a shower.
4. Canary Islands, Spain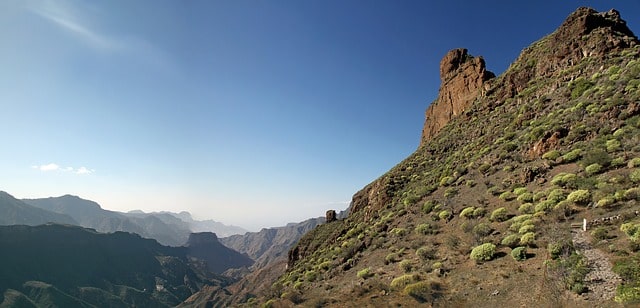 A Spanish archipelago off the coast of northwestern Africa offers many beautiful natural landmarks. Tenerife the largest of all the islands has may attractions. This island has some active volcanos covered with snow.
How to Reach: Multiple flights are available from Europe directly. First, reach a major city in Europe and then you will get flights to Tenerife, Lanzarote, Gran Canaria, and Fuerteventura.
Top Activities to do:
Visit Teide National Park: Teide National Park is the top attraction to find in canary islands. The national park has many active volcanos and most of them are covered in snow. Trekking in the Teide National Park is a dream of many backpackers.
Where to Stay:
Vagamundo Hostel: The hostel is close to city attractions and only 450 meters from the bus station which connects rest of the island tourist sites. A fully equipped kitchen, dining room with Tv, library room, 2 internal patios all these make the hostel perfect for backpackers.
Santa Barbara Golf and Ocean Club by Diamond Resorts: The hotel is just a few minutes distance from Tenerife South Airport, Mercado Parque La Reina, El Medano Health Center. Located in Tenerife island, this hotel offers an excellent variety of facilities, including a hot tub, fitness center, sauna, golf course (within 3 km), outdoor pool.
Also Read: Best Travel Apps to have to Explore Europe
Best places to travel in December on a budget in Asia
1. Palawan, Philippines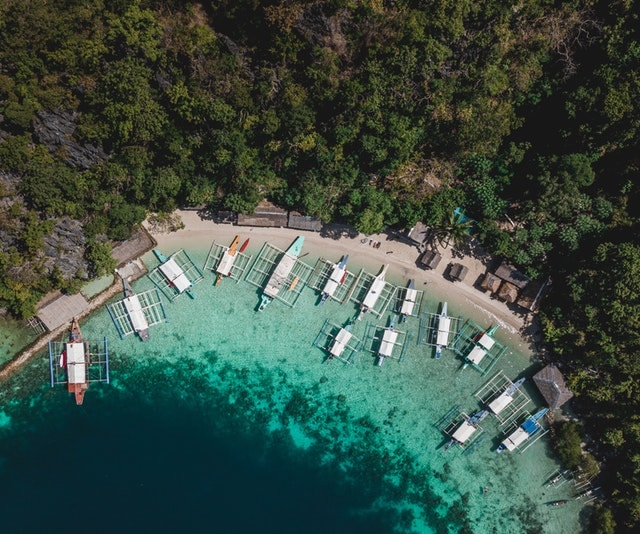 How to Reach: From Manila to Palawan direct flights is available. You can also choose the sea as your route by ferry which I do not recommend concerning the time and hectics.
Top Activities to do:
Island Hopping: Start your island hopping tour from the Honda Bay and explore Pandan Island, Cowrie Island, Luli Island, Starfish Island, and Verde Island.
Scuba Diving in El Nido: Adventure lovers like me would love to go for scuba diving in El Nido. El Nido is rich in marine life, you will find many sea creatures including green sea turtles, seahorses.
Where to Stay:
Spin Designer Hostel: This hostel provides 24 hour standby power, 24 hour security, hot and cold showers, in house laundry services and secure lockers for each person at the dorms. Not that far from Northern Palawan.
Deep Forest Garden Hotel: The hotel is only three minutes from the airport. They have an on-site restaurant where they serve different delicacies. Other on-site services include massage services, tours, and car rentals.
2. Siem Reap, Cambodia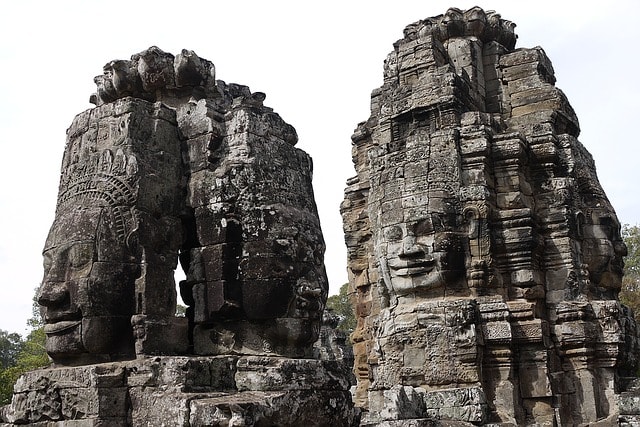 How to Reach: You can get direct flights to Siem Reap International Airport from certain major cities.
Top Activities to do:
Take a Hot Air Balloon Flight: Take a hot air balloon flight above the Angkor complex at sunrise or sunset to experience magical. Adventure loving backpackers like me will surely try this one.
Visit Siem Reap Art Night Market: Located on the east bank of the Siem Reap River, this is a new market where they sell paintings and other artifacts.
Where to Stay:
Mad Monkey Hostel: Mad Monkey Hostels are my fav. I have been to Mad Monkey Hostel in Bankok too. They always excite backpackers with new events.
eOcambo Resort and Spa: Here you will get complimentary tea offers and 24-hour security, daily housekeeping, fireplace, taxi service near to hotel premise.
3. Goa, India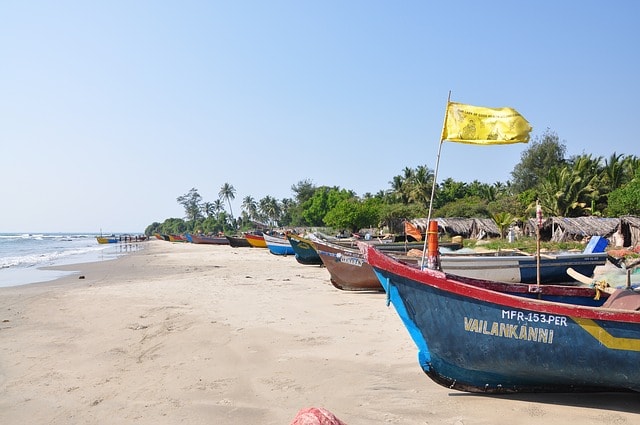 How to Reach: Domestic flights are available to goa or take a long train ride.
Top Activities to do:
Visit Baga Beach: Baga beach offers many exciting events. During daytime go for Sunbath and at night join a crazy party.
Visit Fort Aguada: A Portuguese Fort beautifully preserved, built in the seventeenth century and overlooking the vast Arabian Sea.
Scuba Diving at Bogmalo Beach: Just near to Dabolim beach you can enjoy a day here. You will be able to hire gears and even take a certified lesson from an expert.
Where to Stay:
Jungle Hostel: A Old Portuguese house renovated to a hostel which has fast wifi, free breakfast, secure lockers, fully equipped kitchen.
Santana Beach Resort: This resort comprised of 33 apartments each having bedroom, bathroom, and kitchen. You can relax in the swimming pool or take a walk in the garden.
4. Moc Chau, Vietnam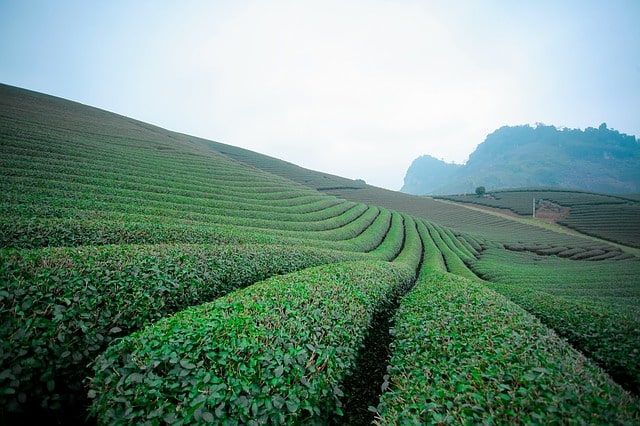 How to Reach: Take a direct flight to Hanoi. From Hanoi, you will get a bus to Moc Chau which is about 190 Km away.
Top Activities to do:
Pa Phach Village: Pa Phach Village is just five kilometers away from Moc Chau town and the whole village becomes white because of the white mustard flowers that they grow.
Dai Yem Waterfall: Located in Moc Chau district, this waterfall looks best from April to September. Still, in December you will find a ncie stream.
Son Moc Huong Cave: Also known as Hang Doi which means Bat Cave in English. The cave is unique with strange stalactites and a twisty pathway leading the cave.
Where to Stay:
Ben's Hotel: Its a two star hotel with air conditioned room, free wifi, private bathroom and a beautiful garden in front of the hotel. The hotel is on the roadside constant vehicle noise can annoy you.
5. Bangkok, Thailand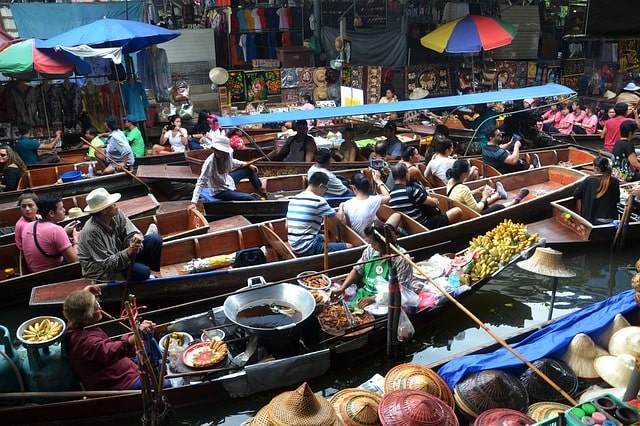 How to Reach: Direct flights to Bankok is available from any major city of the world. Flights to Bankok are generally very cheap.
Top Activities to do:
Experience a Floating Market: Floating markets are one of the major attractions in many southeast Asian countries. Locals sell fruits, vegetables, local snacks, and food products.
Try Thai Cuisines: There are many food tours which will take you to different markets and sites to take taste Thai cuisines. They also provide Thai cooking classes. You can join such tours or explore on your own.
Where to Stay:
Mad Monkey Bangkok: They provide great service, staff are on hand around the clock to check. This is one of the popular hostels among backpackers you will see them cooling down in a swimming pool in the hostel. They also organize regular trips from the hostel.
Modena by Fraser Bangkok: A four star hotel provides quality accommodation, great service. Just 33 Km away from the city center and airport.
Best places to travel in December on a budget in Africa
Africa is heaven for wildlife lovers. As we all know Africa has many national parks and wildlife reserves that you will hardly find in any other country.
1. Kilimanjaro, Tanzania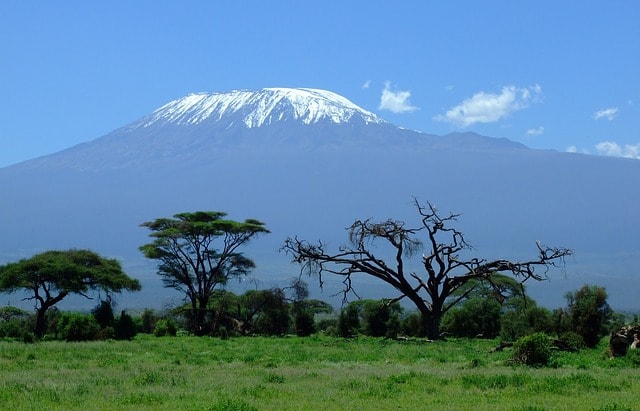 December is not the perfect time to visit Kilimanjaro. But still, you can visit as summer is going in this place. Kilimanjaro is known for its mountains and natural beauty.
Kilimanjaro is situated in Tanzania. Like most of the East African countries rich in wildlife.
During December you may hit by a little rain.
The place is cheap, especially if you belong to a country with a strong currency.
Most expensive spending will be on the flight. If you live in a city like Boston it will cost more than $2000 for a roundtrip for a single passenger. If you travel with two adults and kids. Then, it will be a huge expenditure.
If you travel from San Francisco it will be a little less.
How to reach: Mostly direct flights are available to Kilimanjaro. If you are unable to find direct flights to Kilimanjaro airport there are many alternatives for you like Nairobi, Kenya, Dar es Salaam airport.
Top Activities to do:
Climb Mount Kilimanjaro: Climbing Mount Kilimanjaro is not easy for everyone. But you should not miss this once in a lifetime opportunity.
Visit a Masai Village: Maasai are an ethnic group inhabiting nearby game parks in Tanzania. They are incredibly welcoming and they will show you how they make a fire and will perform traditional dances like jumping in the air.
Where to Stay:
Kilimanjaro Eco Hostel: I would suggest you stay in Kilimanjaro Eco Hostel is an awesome place and the have awesome staff. You can not get a cheaper option better than this.
Honey Badger Lodge: This place is in Moshi and just 6km away from the city center. They provide 24-hour service, Wi-Fi in public areas, car park, airport transfer, family room.

2. Seychelles Archipelago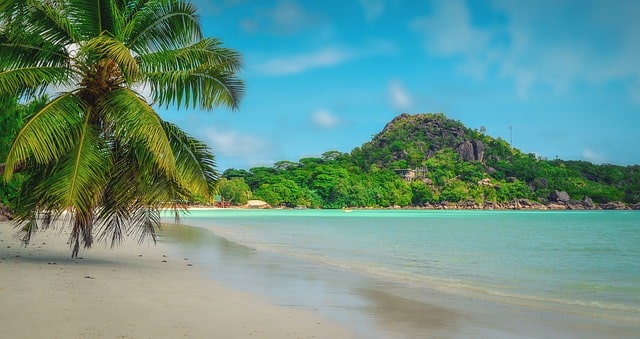 Seychelles is a small archipelago nation around a thousand miles off the coast of Kenya in the Indian Ocean. You can do various sports activities like snorkeling reefs and hiking trails. You can also enjoy fresh seafood at an affordable price.
How to Reach: Either rent a car or you can also get around by taxi, public bus, or join a tour to see almost all these sites.
Top Activities to do:
Visit Curieuse Island: Visit the island to meet giant tortoises, you can feed them by your hand and take pictures. This has place serves fresh fishes and other seafood. And never forget to try Coco de Mer.
Spiagge di Anse Marron: This place is a paradise for adventure lovers. Trek into the coconut jungle with your guide and discover unique plants endemic to Seychelle island. My one suggestion is to wear a shoe which does not slip on the wet hills.
Morne National Park: This place is also a paradise for adventure lovers. Here are numerous trails to test your nature-loving. This beautiful place is home to a variety of flora and fauna which are only found on this island.
Tempio Hindu: A Hindu temple in Victoria, Seychelles. This symbolizes the 2.4% Hindus living in that country. The temple is beautiful and worth to visit.
Where to Stay:
Hotels and other stay are costly in Seychelles. You can find the best deals here. You can also look for a cheap hostel dorms.
Read Also: 15 Cheapest places to travel in March
Best places to travel in December on a budget from Australia
If you are living in Australia, you get great options for spending your December in Cheap countries.
Southeast Asia can be heaven for you. During December temperature is not so low in these countries and perfect for spending a few days.
One more reason for travel in December to these countries is that tourists are less compared to the summer holidays.
1. Anuradhapura, Sri Lanka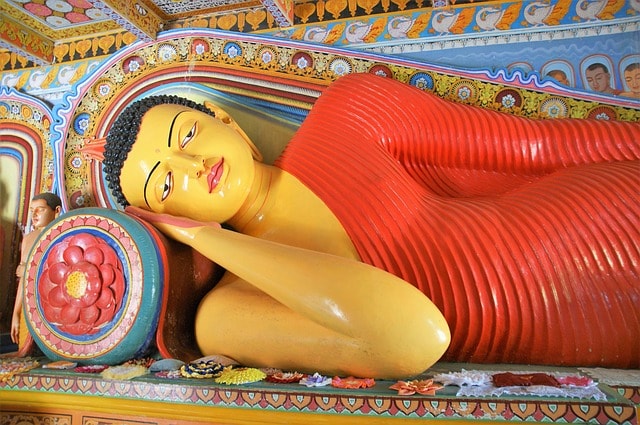 Anuradhapura was capital of Sri Lanka until the end of the 10th century. It is UNESCO listed World Heritage site for its famous ruins. It is the place where Buddhism started in Sri Lanka.
How to Reach: Flight to Colombo is available from any major city in the world. From Colombo to Anuradhapura distance is about 200 km, you can either reach to Anuradhapura by bus which takes 5 hours or by hiring a taxi which will take less time.
Top Activities to do: There are many things to see and do in Anuradhapura.
Abhayagiri Vihara Monastery: Located at the north of Anuradhapura built by king Vattagamini which can house about 5000 monks at a time. Its a property of 500 acres featuring Buddha statues, a stupa, king's bathing pools.
Mihintale: It is a Buddhist pilgrimage site which is believed to the place where Mahinda converted King Devanampiyatissa to Buddhism, Mahinda was the son of an emperor from India.
Isurumuniya Vihara: A monastic complex carved out of a solid rock which was built by King Devanampiyatissa. The place is popular for the statue of a reclining Buddha who is dressed in a bright crimson robe.
Where to Stay:
Fig and Gecko Hostel: A colonial house renovated to a beautiful hostel with a cooling system, a garden home to many animals. Many other activities are offered at the hostel like cookery classes, pottery, basket weaving, wood carving.
Big Game Camp – Wilpattu: This place is actually not a hotel or resort. A beautiful camp area 30KM away from the Anuradhapura airport. You will meet a lot of fellow backpackers from different countries gathering there. A little pricy than staying in a hotel, but worth it.
2. Hanoi, Vietnam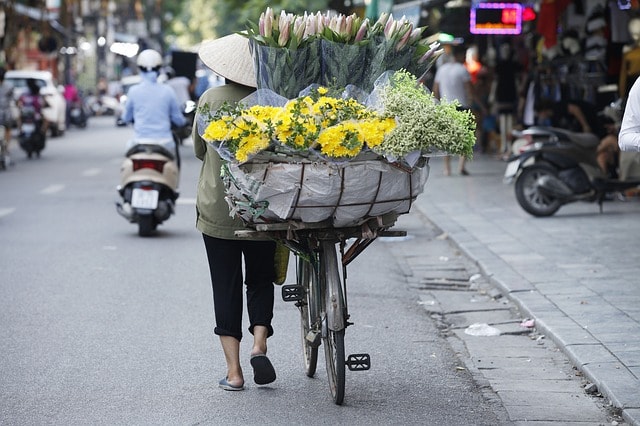 Hanoi is the capital city of Vietnam and the city is known for ancient architecture and rich culture. Hanoi is very cheap compared to many other south Asian countries, its can your favorite destination for Christmas.
How to Reach: If you are exploring many south Asian countries in one trip. It would be easy to visit Hanoi from Bangkok via Vietnam Airlines.
Top Activities to do:
Free Walking Tour on the City: This is something I always love to do when visiting a new city in a country. You learn a lot about people and culture.
VIETNAMESE WOMAN'S MUSEUM: You need to visit this place where they showcase the Vietnamese women's struggles and history how they are now marching to entrepreneurs and scholars. Being a woman I feel very proud to visit the museum.
Do not miss the street foods: If you come to a new country and haven't tried the local street foodies then the journey is not complete. I have tasted most of it and I didn't fall sick maybe because of my love for Asian foods.
Join a cooking class: Do you want to try your hands on South Asian dishes? Hanoi city has many such cooking classes where they teach village, pagoda vegetarian, seafood, monsoon, pho and bun cha.
Where to Stay:
Vietnam Backpacker Downtown Hostel: If you are looking for something cheap, and you are traveling solo you can save a lot of money by staying at a hostel. We recommend Vietnam Backpacker Downtown Hostel for its clean and friendly environment.
Hanoi Gratitude Hotel: One of the best hotel available in Hanoi. It can not deny this awesome hotel at this price, breakfast included.
3. Adelaide, Australia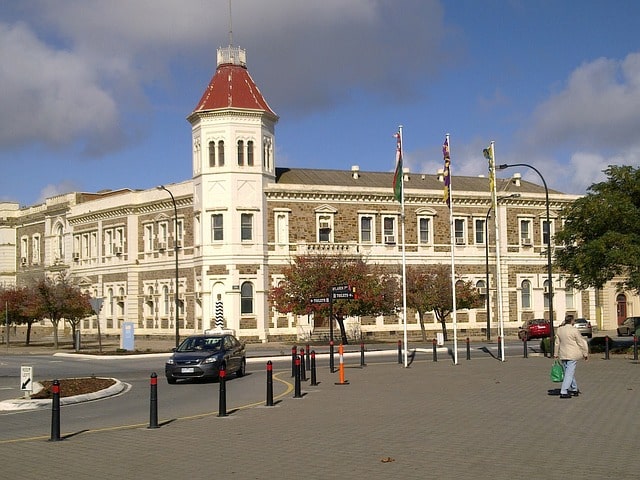 The South Australian capital is a perfect recipe of moments in sun, sand, and sea.
How to Reach: Adelaide is well connected to other Australian cities. You can explore by road or train. It takes about 8 hours from Melbourne and about 24 hours from Sydney.
Top Activities to do: Adelaide has many exciting things to offer in December. Some of the top attractions to find during Christmas are Ninth Avenue, St. Peters Christmas Lights, Giant Christmas Tree at Victoria Square, Lobethal Lights, Santa's Wonderland, The Magic Cave, Rundle Mall, etc.
Myer Santaland: An in-store recreation of a magical, winter wonderland. The major attraction is the Santaland Express which is a life-size train takes away on a virtual journey from Myer Central Station to Santaland.
West End Brewery Lights: A magical display of lights and scenes set up along the lawns of the South Australian Brewing Company in Thebarton, opposite the Entertainment Centre.
Where to Stay:
Backpack OZ: A family owned hostel for backpackers operating for decades. The staffs are friendly and give you much free information about the city. This hostel is one of the best places to relax and take a break.
Adelaide Paringa Motel: This place is just a few minutes away from the airport and the place is modered looking. If you speak Portuguese, no need to worry because they have staff who speaks Portuguese.
4. Mauritius, East Africa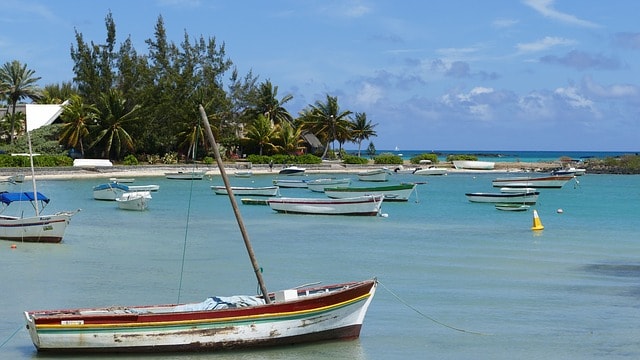 An island nation with beautiful beaches, reef, lagoons, waterfalls, and rainforests. The capital Port Louis is home to French colonial architectures and natural attractions like Eureka plantation house, Sir Seewoosagur Ramgoolam Botanical Gardens.
Top Activities to do:
Blue Penny Museum: Located in the capital city which focuses on colonial maritime history along with its culture.
Hiking in Pieter Both: It is the second-highest mountain of Mauritius popular among, climbers, hikers.
Hiking in Black River Gorges National Park: Black River Gorges is known for its waterfalls and hiking trails. If you are a hiking lover like me you will surely want to check this place.
A visit to UNESCO World Heritage Site Aapravasi Ghat: Aapravasi Ghat is the landing port where slaves from India were brought during the 19th century. The place has stunning scenic beauty with Le Morne mountain.
Visit the Local market in Port Louis: Down to the city, picturesque central market or bazaar is the place that you will want to visit to know more about locals. There you will find locally grown vegetables, exotic foods, local products and spices, arts, crafts, and souvenirs.
How to Reach: There are many airlines which directly fly from Australia to Mauritius-Singapore Airlines, China Eastern, British Airways, Malaysia Airlines, Hong Kong Airlines.
Where to Stay:
Casa Florida Hotel & Spa: The hotel is only 200 meters from the city center. It is close to Shiv Kalyan Vath Mandir, Northview Tours, Captain Nemo's Undersea Walk.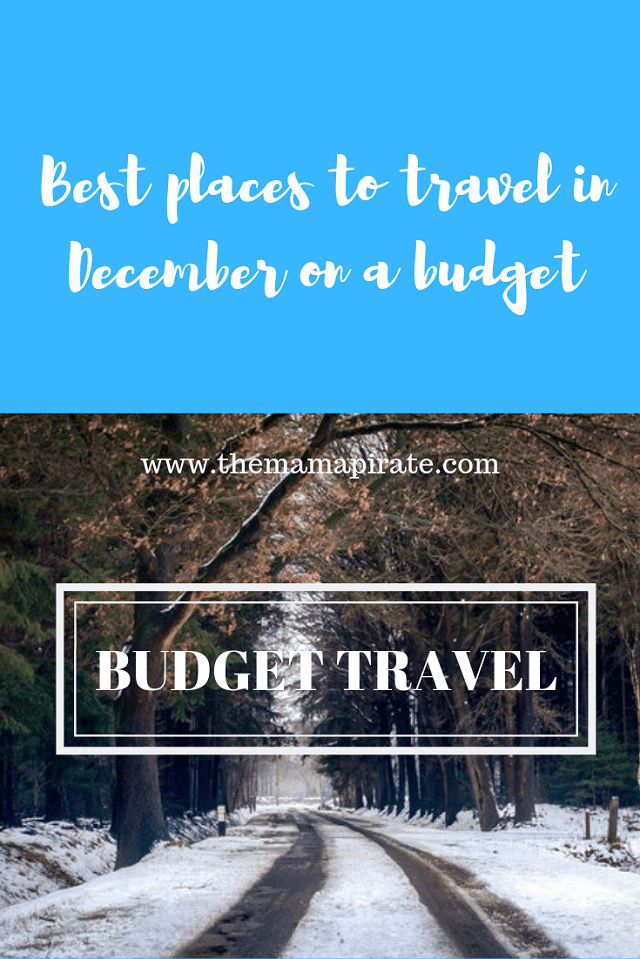 READ MORE POSTS: