Why Should You Visit Serbia Right Now? – (Serbia Travel Guide)
Last Updated on 1 year by admin
I admit this has been a very hard year for almost everyone. We all have been locked in our houses for months now leaving us lazier than ever. We get up a daily morning without any enthusiasm for freshness, just follow our routine. The most affected people are travelers, yes, because they live to travel and explore new places. But due to this lockdown, they were unable to explore any new place. Although, you should admit it that even people who usually don't travel much are looking for a trip now.
I believe that traveling is a boon. It helps us in detoxicating our lives from the daily bound schedule. When you travel to new places and explore their culture, food, etc it fills you with life. As put on by Saint Augustine ~
"The World is a book and those who do not travel read only a page."
You have got only one life and it's everyone's duty to explore this beautiful world as much as possible. When you visit different places and meet new people, you learn about different cultures and humanity. Travelling teaches you to cooperate, opens your mind and makes you think, and also gives you confidence.
As this pandemic ends, we all should go out of our houses and explore some great places, it will not only help us in refreshing our minds but also break our old schedules. So let us help you plan your trip.
Serbia – The Untouched Beauty
Serbia is a great country to travel to during this time. Many of you haven't heard of this country before, but it's a great holiday destination. The Republic of Serbia is a European country situated in central and southeast Europe. This small country has a population of 7 million. Serbia has declared itself corona-free and you only need to wear masks if you are visiting supermarkets. Belgrade is the capital of Serbia, it is ranked as one of the most ancient and beautiful cities in Europe. If you are looking for a place that is full of culture, history, scenery, and gastronomy and is still protected by the chaos of over-tourism, then Belgrade, Serbia will be on the top. There are many beautiful places to visit.
The most beautiful part about Serbia is its untouched beauty; it helps you in seeing the real countryside and culture of people. You will really enjoy meeting new people and partying, clubbing, etc. Ranging from Clubs, City centers, to beaches, the countryside, and famous Museums, etc Serbia has it all.
General Requirements for Entry in Serbia
An amazing thing is that Serbia allows citizens of more than 96 countries to visit and stay in Serbia for 30 days without any visa. Yes, you don't need visa approval if your country falls in the list.
Main Countries:
India
USA
European Union
Argentina
Brazil
Bahamas
China
Japan
United Kingdom
Mexico
New Zealand
Oman
Canada
Indonesia
Norway
And many more, so it becomes easy for almost every country to visit Serbia without any hassle.
List of Documents, one need to Carry
Official Passports
Proof of funds, that you can bear your expenses in the country and will not be broke.
Certificate of Corona checkup/ Medical report of Corona Checkup
Health Insurance is mandatory for everyone with expenses covered up to 20,000 euros at least.
Your return flight tickets.
Hotel bookings
MORE POSTS: 100 Best Travel Instagram Bio for Influencers
Things to Carry While Travelling to Serbia
This can be a very important decision, as you may face problems if you haven't packed the right things. So, it is recommended to check out things one must carry to avoid any kind of issues.
1. Electrical Adapter (220V, 50Hz)
You need to carry an electrical adapter when traveling to Serbia as the voltage there is different as compared to the USA or India. It will be a good option to purchase a 220V watt adapter from your own country. It may happen that you don't get these adapters in nearby shops in Serbia, so buy from your own country. It will be cheaper too. This becomes very important to have these adapters to charge your mobiles, cameras, etc. So don't forget to purchase it.
2. Wallet or Money Belt
Anytime you visit a place while traveling, there are chances that it may be safe or not safe. You need to be alert to pickpockets as losing your important documents like passports, cash, cards, etc in some foreign countries can be a great risk. So it's better to invest in some kind of hanging wallet or money belt which will help you keep all your belongings in a safe place while traveling. If you find the money belt to be uncomfortable then you can even carry front wallets.
3. Camera
Yes, it is a great option to keep a camera with you. Serbia is a very beautiful country and has quite a lot of historic places to visit, even rural Serbia is quite amazing. So it will be great to capture all these in your camera and take these memories with you back.
I know you may be thinking why do I need a camera when I have a smartphone with a good camera? The reason is that when you will use the camera to make videos or take pictures frequently, it will result in battery drainage of your smartphone and it can be hectic to charge your mobile again and again. So it's always a good choice to carry a camera.
4. Clothing
The type of clothing you need to carry depends upon the weather. If you are visiting Serbia in the summer, clothing with swimsuits will do good, but if visiting in winter then you must keep warm clothes as Serbia is a European country and can be quite cold. In footwear, you should keep tough footwear as you will need to travel a lot.
5. Backpacks
Backpacks are a very important part of your travel trip. It can make your life easier or worse. It becomes very important that you have the correct backpacks. Imagine, you booked a hostel and your room is on the 4th floor, but you find out that there is no lift. Now if you are carrying those heavy suitcases then it will be a nightmare for you to carry those backpacks to your room.
You should always carry a comfortable backpack which will be good for your back.
6. Foreign Currency
You may get your currency exchanges after reaching there, but at the airport exchange rates are very high. It is better to get your currency exchanges after reaching the city centers as they provide good exchange rates. That's Why it is very important to keep some foreign currency that can be used to reach the city from the airport or bear some minimal expenditures after arriving.
You can even keep some dollars, as they are accepted at airports and you get a good rate. If you have foreign cards then you just need to keep some money to use until u find an ATM to withdraw some local currency.
7. Unlocked Sim – Mobile
You can buy sim cards in Serbia at good prices to access calling and internet features. It is necessary that your phone has a sim card option unlocked so that you can use foreign sim cards too. It is very important to inform your loved ones that you have reached there successfully and everything is fine, as otherwise, it may cause them to panic. If your network provider gives you access in that country then well and good otherwise it's best to buy a sim card.
8. Little Med Kit
Yes, you should carry a small medical kit with you while traveling to Serbia. Although Serbia has good health care still can face issues like corruption, inefficiency, shortage of staff, etc. So if you have some minor problems like headache, body pain, minor cuts, etc it is better that you have medicines to cure this. It may be possible that you may not get meds easily at the pharmacy.
9. Translator App
People speak good English in major cities of the country but still, if you plan to visit small cities then people speak Serbian. So it will be very beneficial if you have a translator app on your smartphone. You should make offline available the major languages, so even if you don't have internet access still you will be able to translate and understand what they are speaking.
10. Map of the Country
When you are traveling to a new country then it is very common that you will lose your way sometimes. So if you will be carrying maps then it will be very beneficial for you to find the short routes. Starting from the airport and till you explore the country maps will be very handy.
Nowadays you have apps like Google Maps which are very beneficial but still, there may be chances you don't have internet access so it is a good idea to carry a small map of the country or the major cities, you're gonna explore.
MORE POSTS: 10 Best Places to Travel in March and April in the US
Most beautiful places in Serbia
1. Belgrade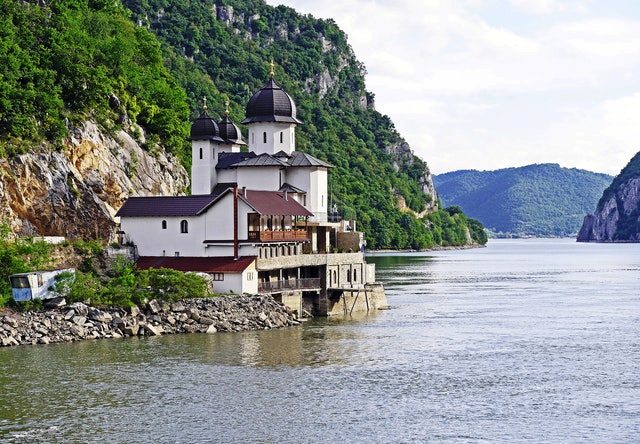 Belgrade is the capital city and center of Serbia. Most probably if you are flying to Serbia, you will land at Belgrade Airport only. It has a very rich history and culture. You will definitely fall in love with this city. People mostly visit Belgrade to feel the atmosphere and weather. Let's have a look at some of the major reasons to visit Belgrade.
A. Beautiful Architecture
It is a great idea to start your journey by exploring the outstanding display of architecture. Almost after walking every two blocks, you will see a change in architecture, this makes Belgrade quite interesting and amusing to explore. Kneza Mihaila is a street in Belgrade, which is famous for its variety of architecture. It passes through the heart of the city. At night, the city looks more beautiful to watch with all the lights glowing. All the soviet brutalist additions that were made during the country's communist days are still intact and are a great piece of attraction.
Bonus: We will recommend you to definitely visit the Moscow Hotel, it is a great combination of design and distinct colors. You will be amazed to see the beauty of the building.
B. Forts of Belgrade
If you visit Belgrade then it is a must that you see the Belgrade Fortress. Standing on the ridge, you can have a look at both rivers, i.e Danube and Sava. This grand fort is open for public visits and is one of the main tourist attractions in Belgrade. Accompanied by Kalemegdan park, this makes it a perfect spot to enjoy your evening. You can meet many locals here, people of Serbia love to sit, stroll, chit chat around this area. The atmosphere is quite happening and the weather makes it difficult for you to leave soon. The best time to visit the Fort is afternoon or mid-evening, you can stay there and enjoy the perfect sunset. I bet this will be one of the most beautiful sunsets of your life.
It is always better to have some information about the history of the place. Belgrade fortress, one of the most famous places in terms of the history of Serbia has seen it all. It was built by a local Celtic tribe in the 3rd century BC. Later it fell into Roman hands and served as a savior or defense for quite a long time. Later powers shifted but the fort remained intact and today it is a symbol of strength for Belgrade.
C. Party and Club Culture
Belgrade is quite famous for its party and club culture, there are a lot of clubs to go to and enjoy your nights. You can meet with locals and interact with them at these clubs.
Not only clubs, but you also have so many cafes all around the streets. You will find people sitting outside and enjoying coffee. People in Serbia are quite friendly and they like to chat with travelers. They greet you well. There are some renowned cafes in Belgrade that are quite famous for their ambiance and cozy environment.
D. St. Sava Temple – Belgrade
Although Europe is full of churches and it can be a bit repetitive to visit every church on your way, but believe me St. Sava Temple is a must-visit place. It is one of the largest orthodox churches in the world and that's the reason it is quite famous. This church was developed to pay respects to the founder of Serbian Orthodox St. Sava and that's why it is named after him. Surrounded by beautiful nature and a clean environment, you will really love it. It is a perfect picture spot. The interior of the church will really attract you. So if you are in Belgrade then St. Sava Temple should be a must-visit spot for you.
E. Neighbourhood of Skadarlija
A popular tourist attraction in Belgrade, this street is full of cafes and restaurants with a great diversity of food for tourists. But this is not the only reason why this place is so crowded, actually, its buildings with vibrant colors and bright flower decorations make it the perfect place to walk through. You can sit and enjoy delicious food with good music. The environment here is quite happening and joyful.
You can find great street art on the walls, although you will find street art commonly throughout Belgrade, still, Skadarlija has a great sense of it.
2. Vinca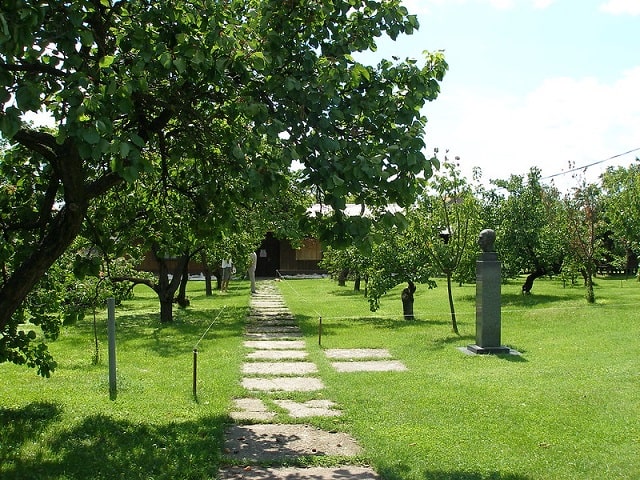 This place is located outside of Belgrade and is one of the most famous places in terms of Serbian history. It has the famous archaeological site Belo Brdo. It means the white hill. When archaeologists found many statues, ornaments, and structures made of stones and bones, this place in Vinca became quite famous. Tourists are allowed to have a tour of the site. You can also visit the museum nearby to witness the Neolithic culture that is said to date from approximately 5,000 to 4,000 BC.
You can enjoy the freshly caught fish at the restaurants near the dockyards of river cruises along the Danube.
3. Fruska Gora Mountains and National Park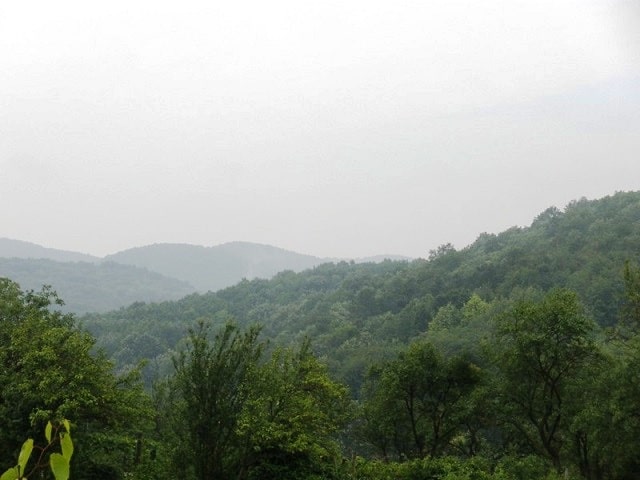 Popularly known as the Jewel of Serbia, Fruska Gora Mountains are located in the region of Syrmia. A protected area known as Gora national park is located in this region and if you are a grape enthusiast then you must visit this place, as it has vineyards and wineries. You can come here to do popular sports like hiking, picnic, rock climbing, etc. There are many orthodox monasteries present in this area, some are dated back to the 12th century. The environment is peaceful and there is a lot of scenery to enjoy. You can sit and relax in beautiful places.
4. Kopaonik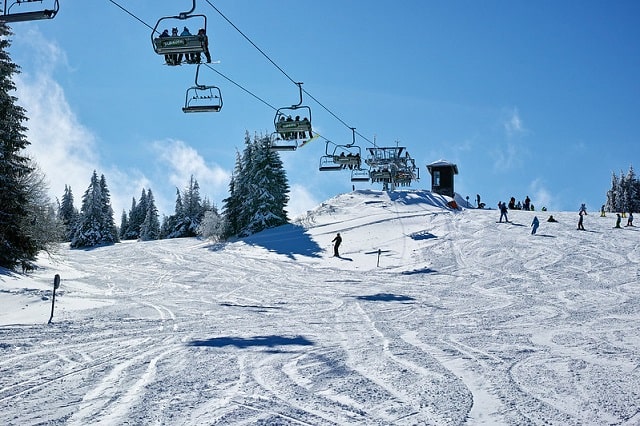 If you are visiting Serbia in winter i.e from the month of December to April then you must visit Kopaonik mountain ranges for winter sports. No matter whether you haven't tried that before, you will still enjoy it for sure. There are various categories of slopes, from which you can choose. You can even ski or snowboard at the Kopaonik Ski resort. If you are visiting in the summer season then also you can hike or do climbing in the area. There are few churches and wooden buildings in the area, which are good to visit.
5. Sokobanja
In the east of the country, you get a famous spa town, yes you heard it right. It is called a spa town. Serbia is quite famous for spas throughout the big cities, but it is said that the thermal waters of Sokobanja have healing properties. So if you get tired of traveling and looking for some nirvana then you must pay a visit to one of these spas and get your body to relax. This city has a climatic spa, the air is filled with negative ions, so you get detoxed while you breathe. There are a lot of hot springs to visit in this town. The air pollution is quite low too.
6. Nis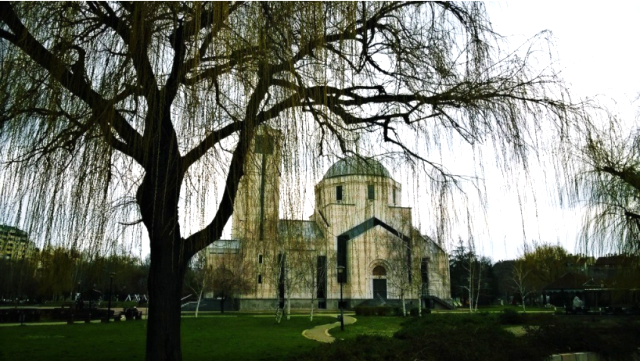 The city is located in the south of the country and is the third largest city in Serbia. Roman emperor Constantine was born here, this is a university town and is filled with students. There are a lot of historical places to visit, one of them is the Memorial of Constantine the Great, embarked in the center of the city. Nis Fortress is also a beautiful place with great historical importance. It was built in the 18th century and it separates the city into two halves. The front area is filled with a number of cafes while the backside is a housing population. You will find many students enjoying coffee on the other side of the fort. The environment is quite relaxed and fun loving. You must visit this city if you are planning a trip to Serbia. You will definitely love it.
7. Lepenski Vir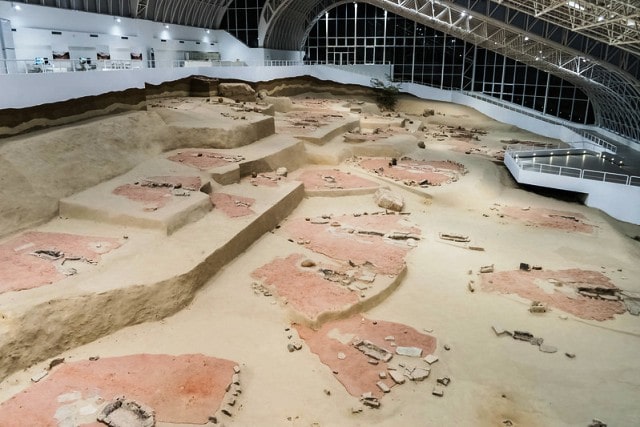 Another great archaeological site of Serbia, Lepenski Vir is located in the Central Balkan peninsula and is dated back to 5000 BC to 9000 BC. If you are a budding archaeologist then believe me you gonna love this site. You can see figurines dated back to 7000 BC and they are represented in forms of prehistoric men and woman style. The site also has old displaced buildings and sculptures.
If you and your family have interests in archaeological findings then you should visit this place, otherwise, it may prove to be boring for you.
8. Zlatar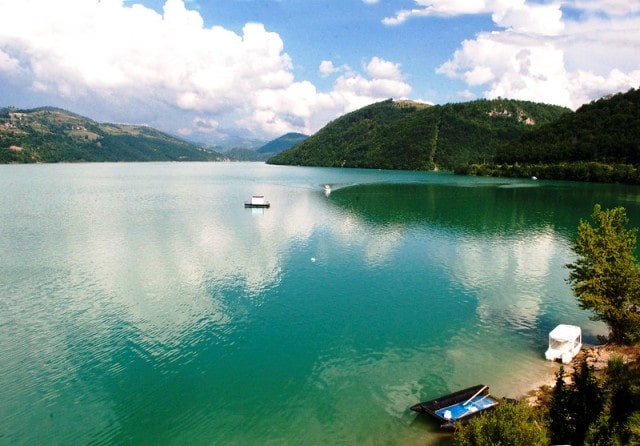 The highest peak in Serbia, Golo Brdo, is located in the Zlatar mountain range. It is a very famous site in Serbia, with magnificent beauty and eye-catching scenery, this is one of the best places to visit in Serbia. You can spot locals enjoying the sun. The whole mountain range is covered with forests, lakes, and meadows. You can enjoy the fresh air and beautiful nature. This can be a perfect spa location for those looking to detox their bodies. You can lay down on these grasslands and commune with nature.
If you love winters and wanna try winter sports then you have too many slopes to try skiing.  You get a stunning view of the valley while skiing. You can try boating, rafting and fishing in artificial lakes created here. There are a number of churches and monasteries around the countryside to explore. Zlatar mountain is a must visit place in Serbia.
9. Oplenac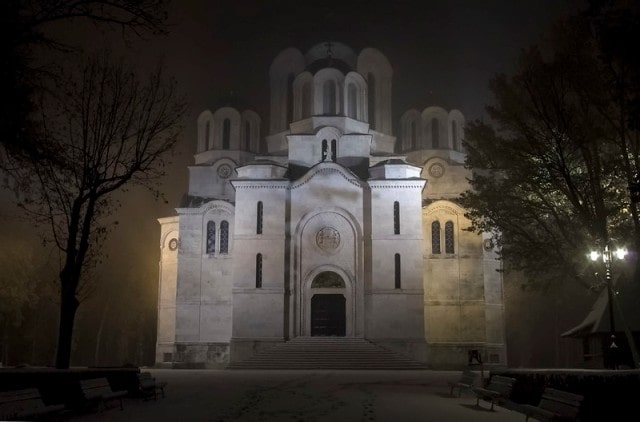 If you want to have a completely different look at Serbia then Oplenac will be your destination. Oplenac is home to St. George Church and Oplenac Mausoleum, which makes it an important historical and cultural place in Serbia. George church or also known as the Oplenac church is an orthodox church and it's famous because King Peter 1 last remains are present here. The Mausoleum still has the remains of many members of the royal family of Karadordevic. The church and Mausoleum are quite beautiful and the carvings done inside the building are watch-worthy. You could enjoy evenings at this place.
10. Leskovac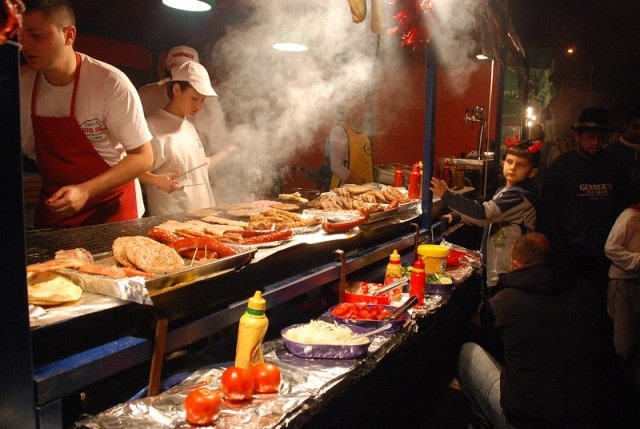 If you are a meat lover and want to experience some of the best meat in Serbia then Leskovac must be top of the list. This city is quite famous for this reason only. It holds annual Roštiljijada or Barbecue Week each year in the month of September, and during the festival, the city is full of tourists from all corners of the world. A whole week is dedicated to barbeque and grilled meat. The city is full of food trucks and great music. You will witness some amazing food competitions throughout the city. Some performances are also held to entertain the tourists. You can eat, enjoy and have fun during the festival here.
11. Novi Sad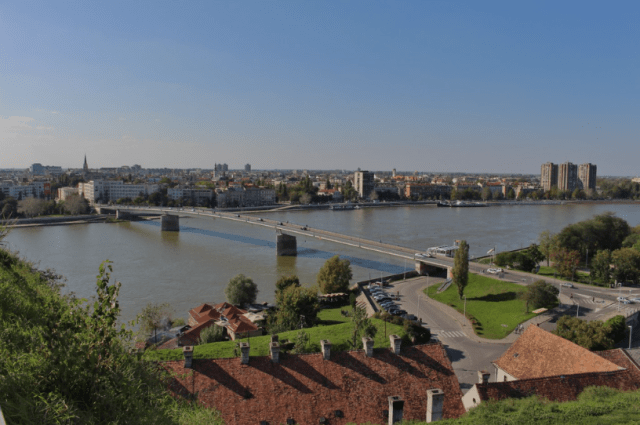 Capital of Vojvodina Province, Novi Sad is the second largest city in Serbia. I bet you wouldn't want to miss that. Novi Sad is quite famous for its historical landmark the Petrovaradin Fortress. Built-in the 17th century, this is a protected building that sits on the top of the city and it looks like it is keeping a watch over the entire city.
Don't worry this is not the only reason to visit Novi Sad, there is a cultural festival named EXIT music festival, which is held annually in the month of July. It is quite famous as tourists from all over Europe come to enjoy this music fest. If you are in Novi Sad during the month of July, lucky you.
There are a lot of picture-perfect spots in the city like the Varadin Bridge that spans the Danube. If you want, you can have a cruise ride too, which will take you to the city from the water. If you are a historian guy, this city has something to offer you too, you can visit the Stari Grad area. There are a lot of war memorials, museums, bars, cafes, art galleries that will make your experience mesmerizing. You can roam throughout the city and soak the joyful vibes and happening atmosphere of the city.
12. Drina River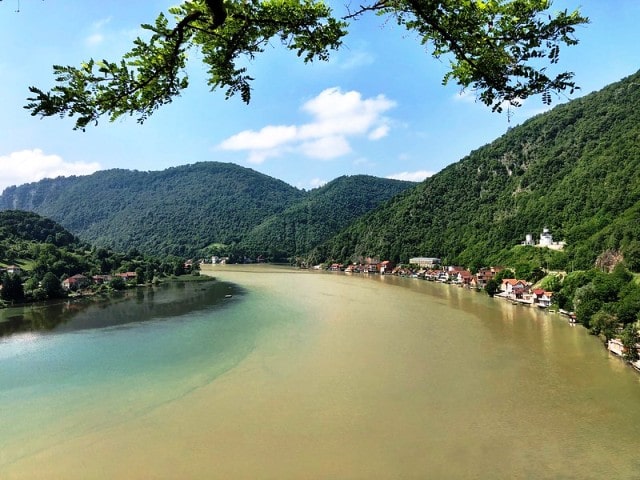 If you are looking for some breathtaking scenery and extreme sports to feel the adrenaline rush then visit Drina River. It houses some beautiful sceneries and has quite famous outdoor extreme sports. If you are looking for white water rafting then the Drina river will amaze you. Even if you are not experienced, don't worry, the companies from which you will sign up will send some trained professionals with you.
13. Devils Town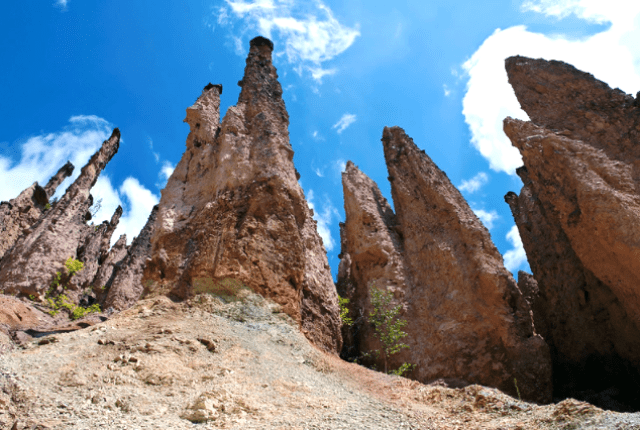 Serbia has one of the most amazing rock formations made from erosion. Devils town, this name was given due to its strange rock formations. There are more than 200 unique formations, they form like a landscape. If you wanna witness this marvelous beauty then you can visit this Devils town.
14. Ram Fortress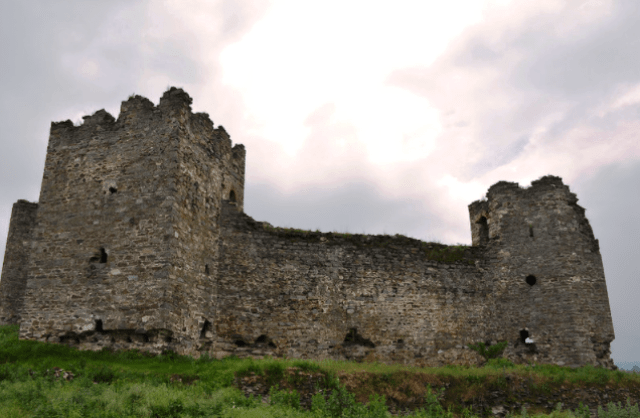 Yes, Serbia is full of fortresses. Ram fortress is another famous fortress of Serbia but it's not only famous for its history but also the view of the sunset from the top. Situated on the bank of the river Danube, this fort was built in the 15th century. It was built as protection from Turkish strongholds. There are five big towers in this fort and you can enjoy the view from any of these. The best time to visit it in the evening when you can see the sunset clearly. You will definitely love this one.
15. Miroč mountain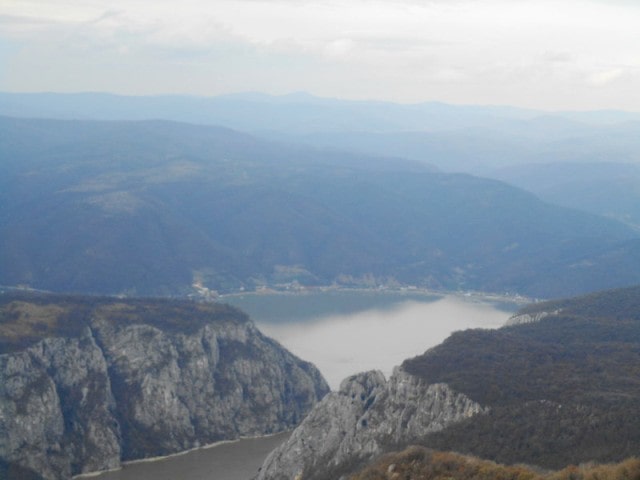 It is also called the forgotten heaven of Serbia and it is truly a beauty on earth. Miroč mountain ranges over 300 square kilometers and it is here that the Danube river twists. It is not open for everyone, you will need a permit to climb the tallest mountain here. Djerdap is a place where the rocks make their way or entry point. It is declared a national park and is open to everyone. If you are a climber then it is a must for you, believe me, this will be a life-changing experience for you. The view from the top is breathtaking. Miroč has 4 mountain peaks and various small plateaus to climb. So what are you waiting for?
So these were some of the famous places, one can visit in Serbia. You can plan your trip in such a way that it is possible to see as much as you can.
MORE POSTS: Best botanical gardens in Europe
Best Serbian foods to try
It is said that a country's food defines its people. It is recommended to try some famous local cuisines of the place you are traveling to. It not only tells you about their culture but also you get a variety in life. So here we are with a list of the best Serbian cuisines one must try. We will try to provide you with some locations too, where you can have a bite.
If you are in Belgrade and looking to try some of these dishes then Skadarlija will be heaven for you. This place is literally magical, the vibes, the atmosphere everything is just fantastic. You can find a lot of restaurants serving delicious national Serbian food, with Serbian local music playing in the background. The hospitality is just great, you can even get to know some locals or interact with people from all over the globe.
Gibanica
Gibanica or cheese pie is quite a common dish and you can't avoid it. Anywhere you go, you will definitely get these. I know pies are the same all over the world but believe me, Gibanica can only be found in Serbia. So what's different? First of all, Gibanica is made of pure cheese. This cheese is also special as it is prepared locally and not even the whole of Serbia has access to it. It is prepared using eggs, flour, and cheese. Also, there is no specific time for eating Gibanica, you can have it for breakfast, lunch, dinner, or anytime you feel like eating.
One of the best restaurants to try Gibanica is DVA Jelena in Belgrade.
Sarma
One of the most loved dishes of Serbian people is Sarma, you can say that it is the national favorite of Serbian people. It is said that if a girl can cook Sarma then she is definitely gonna be a good wife. LOL. The ingredients used to prepare this Sarma are minced meat, pickled cabbage, and rice. It is a non veg dish item. Some people like to replace minced meat with fish or cabbage leaves with vine leaves.
Pljeskavica
It is like a patty, prepared using rice flour, beef, or pork and it is made quite spicy to give you that adrenaline boost. The most famous way to serve this is by adding a milky-type cream and pepper sauce on bread with onions, stuffed with pljeskavice. This is a very popular snack across Serbia. It is quite cheap and tasty. You can find street vendors or every small big restaurant serving this.
Cevapcici
Another very common dish which is quite popular all over the country. Even in a neighboring country like Romania, people love this item. They are small size sausages prepared using minced and grilled meat. Very delicious in taste, meat is usually of lamb, beef or pork. You can even get a mixture of all these.
In restaurants, you will get a board with Cevapcici, accompanied by fresh bread, onions, red pepper reddish, etc. In south Serbia, people love to eat it with sour cream too. You can easily get these at every street corner, takeaway, or small restaurant.
Slatko
If you are fond of a sweet dish, don't worry we have something for you too. The meaning of Slatko is 'sweet'. It is prepared in homes and served to guests as a welcome dish. These are basically preservatives made from various types of fruits like cherries, lemon even rose petals are there to give that wonderful smell. Although you can get these at some restaurants, if you want that real taste, you should ask some locals to invite you for dinner.
Skembici
A very old Serbian dish, which is quite popular in neighboring countries too. It is considered a real Serbian delicious by locals and dates back to the origin of Serbia. This is tripe soup served in a stew. It is made using various vegetables and different herbs. It is served with boiling potatoes alongside to make it a bit heavy. This is a traditional dish that you must try if you visit Serbia. Warning: This dish is not for people with a weak stomach. Let us know if you tried this one.
So these were some of the local Serbian cuisines that one must try when in Serbia. Let us know in the comment section below, how you find the food there.
MORE POSTS: 51 Holiday Travel Safety Tips for 2022
FAQs related to Serbia
Is Serbia safe for tourists or not?
If you are visiting big cities like Belgrade, Novi Sad, and Nis then you don't need to worry about safety. Although Serbia is still a developing country and some people have faced issues in some rural areas, that's very rare. When it comes to crime, Serbia is safe. You can find people roaming freely even at midnight.
Is Serbia an expensive country to visit?
Although Serbia is a European country and people think it is quite costly to visit, you can easily travel throughout Serbia at a cheap price. You need to plan well, you can stay in hostels, and use public transport. It will really help you on a budget trip. You can expect expenses to be ranging from $15 to $30 per day, depending upon your expenses.
Do people speak English in Serbia?
Yes, English is widely spoken throughout Serbia. You will not face any language issues in major cities, it may be the case that when visiting rural areas of the country, people only speak Serbian. Then also you can use apps like Google Translate, to understand the signboards and even make people understand what you want to say.
What is the official currency of Serbia?
Serbian Dinar is the national currency of Serbia, you can easily exchange euros, dollars etc with local currency at airports or major cities.
Is it Visa-free for Indians visiting Serbia?
Yes, if your stay is for a short period of time, and the reason for your stay is tourism, visit, transit, or even business then you don't need to have a visa. But if you want to stay for a long period of time, you will need to apply for a visa.
I hope all your doubts were cleared after reading this article If you still have any queries then feel free to comment down below. See you in Serbia then.
MORE POSTS: Hongdae food guide