39 Creative Birthday Gifts to Surprise Your Favorite Teacher
Last Updated on 2 months by admin
Teaching requires a heart full of patience and understanding toward students. Your teachers will always support and guide you on the path to success. They should always be respected and cared for. When your beloved teacher's birthday is approaching, there's nothing better than celebrating them with a gift to show you always remember and appreciate their contribution towards your education.
Teachers are undoubtedly worthy of a valuable gift for their hard work, but they never say yes to precious gifts. The perfect gift for your favorite teacher doesn't have to be expensive or extravagant. A simple and heartfelt message expressing gratitude and anticipation for the coming year will suffice. Of course, adding a gift card, a little treat, or something to de-stress doesn't hurt. Here is our list of the best gifts for teachers in 2023.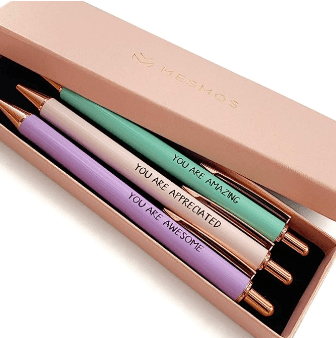 A long day of classes can be exhausting and devastating at times. On a day like this, a smile might appear on the teacher's face when they pull out a pen engraved with words of affirmation and inspirational encouragement. Plus, these pens come in beautiful packaging. 
Teachers may need a place to write down their thoughts or funny remarks made by students. Give this diary to your special mentor. Ask each student to write something for the teacher; it will be a lifelong memory for them.
With a zippered mesh pocket for essentials on the front, this bag has space for everything a teacher needs to bring to class. It comes in multiple colors. You can optionally add an internal organizer with even more pockets. Pack essentials that teachers often buy at their own expense, such as school glue, crayons, and disinfecting wipes, for a great group gift for the whole class.
Your teacher will be very impressed with getting a towel set for the vacations. Remind them to take the much-needed break during the school days and relax for a while. 
Various teacher presents exist, but finding the best gifts for male teachers can be tough. It is a great gift for male math teachers. These abacus cufflinks make a bold statement. Before giving this, make sure your teacher tends to wear suits.
6. Thank you, plaque
A respected teacher will accompany you on your path to adulthood. For special occasions of the year, a personalized chalkboard is the ideal gift for teachers. This item is made of odorless and eco-friendly acrylic plexiglass and can be displayed indoors without worrying about toxicity. A striking heart-shaped design with a meaningful message will capture the recipient's heart from the moment they first receive it. 
Bringing a packed lunch to work can be challenging, especially when packing salads and sandwiches that are best-eaten cold. That's where Cool Gear's expandable lunch box comes in. One of our favorite bento boxes makes packing snacks and meals fun. Thanks to the built-in freezer compartment and handy compartments (even small salad dressing bottles!). It is the perfect gift for that teacher who loves eating lunch at their desk.
A teacher is a book of knowledge, but sometimes they want to give their thoughts a rest. Any teacher will love to escape with this coloring book/planner for adults and likes to create their class planner before coming to class on a topic. It will make the lessons easy and also more interactive for children.
Never lose track of your keys again, thanks to the bright colors. Key chains can be used for desk locks, cabinet locks, cabin locks, or vehicle keys. This item can be customized with the teacher's initials. Who wouldn't love a personalized gift?
Hands that bless many children need some kind of protection. This set fits perfectly in a teacher's desk drawer. It includes an ultra-rich formula with shea butter, vitamin A, and argan oil to intensely hydrate the skin. This set includes 3 different scents: cinnamon orange, gardenia, and rose acacia. This box can also store small items such as rubber bands, pencils, and other school supplies. 
Your teacher will love these chalkboard-themed motivational posters. They can post it around the classroom to remind students to do their best. They can also display it in their private room or desk in the staff room. These posters help motivate teachers and students.
12. Individual Art Print Poster
Teaching is one of the most rewarding jobs, but also difficult. When you give the teacher in your life one of the Custom Her Art Her Prints Her Posters, you show appreciation for the long hours and endless patience your teachers bring to your classroom daily.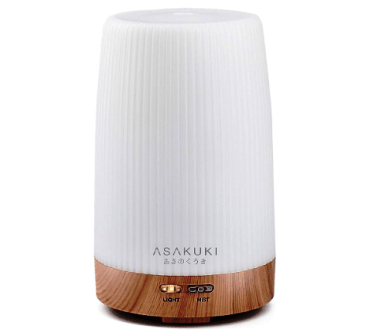 Your teacher will also love using it simply because it will make the workplace more comfortable with the benefits of aromatherapy. Give teachers the self-care they need with the Asakuki Oil Diffuser, popular for its smooth, quiet diffusion and beautiful design (built-in LED!).
Do you have more than one teacher you would like to thank? The best gift is a key holder with a sentimental touch and a cute glitter charm. It is a customizable keychain for teachers. 
Many teachers are coffee lovers. Make sure no one steals their mug from the staff room. It is only possible with a personalized reusable hot coffee mug. It comes with a 16 oz capacity and a lid.
Herb gardens are a great way for teachers to share their experiences with their students as they watch herbs grow together. It is a beautiful way to decorate your classroom and provide a beautiful backdrop for your students to study. Your favorite teacher will remember you when they visit the classroom every day.
If it's your first time choosing a gift for your beloved teacher, this is the right one. This docking station is the perfect way to show your love and care. It is a product that uses natural materials and is hand-finished using natural plant oils. Thanks to the intelligent design, the recipient enjoys order while ensuring the room's beauty. For a personal touch, it can be brilliantly printed with your name, school, and education industry logos. 
Getting up early to teach little children is hard work. No extra time is there to spend on complicated coffee-making routines. Luckily, our favorite cold brew maker, the Takeya Cold Brew Pitcher, can be made in bulk ahead of time, making it a great way to get your caffeine in as an early-riser teacher.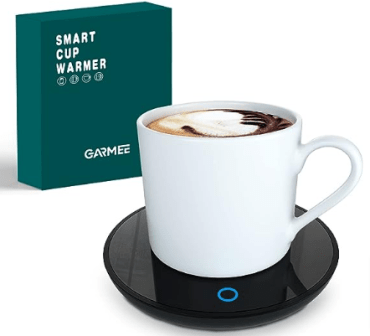 Teachers travel further milestones for children. So it's natural to drink hot coffee during the day. The electric coffee warmer keeps coffee hot for hours. Your child's teacher will be very grateful to you.
If you want something personal for the desk, this name tag artfully crafted from old Scrabble-she tiles (plus classroom-style decor) is for you. It works for any teacher, especially those focusing on English and reading. It is a perfect decorative item for a desktop or hanging on the cabin door.
Give your teacher peace with this luxurious eye mask from Slip. According to the brand, it's made from silk and has silk-covered bands that are gentle on the delicate skin around the eyes and won't pull hair. With over 25 colors, you can choose the shade that most reminds you of your favorite teacher.
If teachers put up fun signs in their classrooms, they'll make the students laugh daily and might even remind them to keep learning. A fun board to look at after a busy day is a blessing for everyone.
23. A personalized mug
Introducing the 'Wait Until It's Quiet' mug that makes the perfect teacher gift. This funny and personalized mug is a must-have for educators who understand the value of peaceful moments. Made from durable ceramic, it features a sleek black-with-white lettering design that adds a touch of humor to your everyday life. With its generous capacity, this mug is perfect for enjoying your favorite hot beverage during breaks. Get around the busy world of education with this mug as your companion and a reminder to take time for yourself.
The 5th Gen Echo Dot is our favorite, thanks to its great sound quality and handy tap controls. It is great for hands-free music, timers, and language translation commands. It also works as a WiFi extension for crowded classrooms.
For teachers who bring their lunch daily, this leak proof bag can safely store any meal and keep it cold or hot for up to 4 hours. It is very cute and matches the everyday clothes teachers wear to school. Easily carry your lunch box, water bottle, or snack box. 
From lesson plans to to-do lists to things on mind, teachers can always stand and have their notes at hand. Thanks to the laser-engraved design, they'll always know which notebook is theirs. We also have a variety of designs and styles to choose from.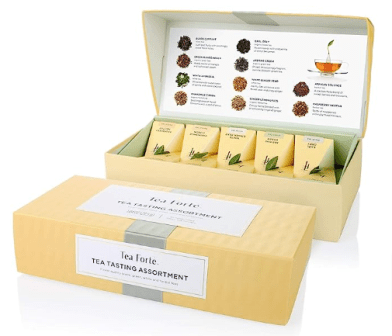 If you know your teacher is a tea lover, an expert once told us that it's worth considering a tasting set like this one from Tea Forté, especially since tea promotes wellness. This assortment includes 10 popular tea blends, including Earl Grey, Chamomile Lemon, Ginger Lemongrass, and aromatic fruits, spices, and herbs. Teachers will love the tea taste and the tea bags' fun triangular shape.
If your teacher uses a whiteboard, get them a new set of whiteboard markers. Teachers have only a few whiteboard markers.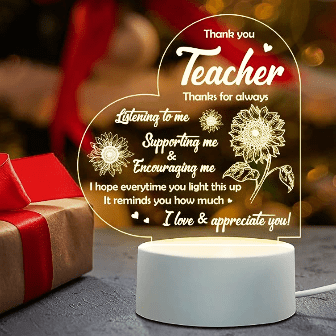 This night light is engraved with meaningful words and sunflowers, it is a perfect gift for your teacher, tutor, instructor, and counselor to express your appreciation. LED lights provide comfort, safety, and protection. You can even personalize the light by changing the color and adding a name, date, or address to make it a perfect Teacher Appreciation Gift. The lighting effects are lively and enjoyable.
Untoasted dark chocolate bars from Raaka are irresistible. If your teacher is a chocolate lover, they will enjoy this library box from Raaka Bars. The unique flavors, such as Green Tea Crunch, Maple & Nibs, and Bourbon Cask Aged, are unforgettable. Plus, each bar is free of common allergens like gluten, soy, and dairy, so you can confidently give them.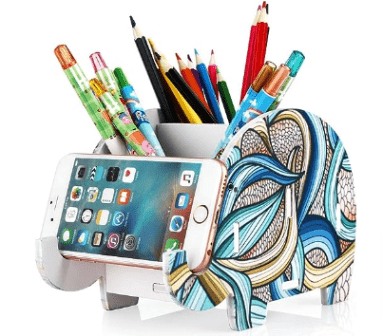 A teacher's desk can get cluttered with many pens, markers, crayons, etc. Help your teacher to stay organized with this cute elephant-shaped pen holder. There is also a convenient place to put the phone inside the fang.
32. Waterproof bag
After gift cards, personalized items were the most coveted gifts. This pouch can be used for various purposes, from school supplies to cosmetics. It's also waterproof, so your teacher can take it to the beach or pool while on vacation. You can even add a monogram; best of all, 15% of every purchase goes to No Kid Hungry.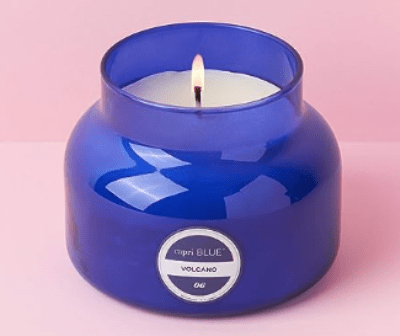 This 19 oz candle is naturally scented with tropical and candied citrus. The Capri Blue is made from a soy wax blend and burns for up to 85 hours. Your teacher can keep this candle at home to relax and unwind after a long day at school.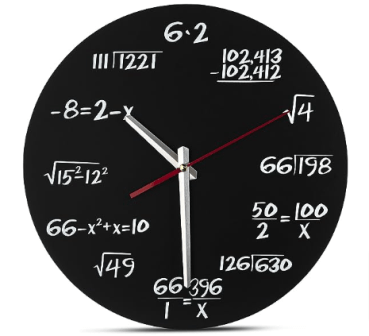 Another addition to the male teacher's classroom, this math wall clock allows students to study math all day, even while waiting for class to end. 
35. Gratitude Necklace
We are always grateful to our teachers for their efforts because they give us a lot of useful knowledge and good lessons about life. If you want to express your feelings on your teacher's birthday, consider Cherished Necklace. This necklace uses two main materials, gold, and silver, and creates an elegant and modern beauty with a natural font. In addition, the two-claw clasp makes it easier to attach and open the ring. It is a product that your teacher will surely be happy to receive. 
36. Gift Cards
Don't want to bet on a gift your teacher may not like (or may already own)? Gift certificates are always a safe option for teachers. Whether giving something personal (like Starbucks or Netflix) or offering flexibility (like Amazon or Visa), gift cards are an easy way to show appreciation. Some can be delivered by mail to avoid shipping costs and gift wrap.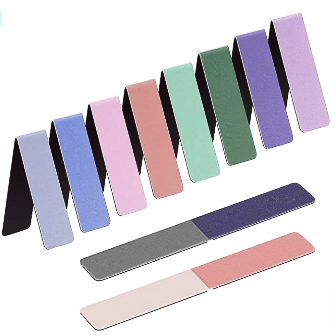 English teachers probably love reading, but it is also a popular hobby among other members interested in learning. So, if you're looking for an inexpensive yet useful and thoughtful gift for every teacher on your list, you've come to the right place.
Hydro Flask is one of our most popular reusable water bottles. The bottles come in four sizes – 20 oz, 32 oz, 40 oz, and 64 oz. It can keep anything cool for up to 24 hours and hot for 12 hours. You can customize it with your teacher's name for a more personal touch.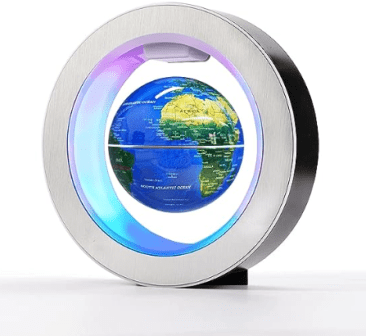 Whether you're thinking of gifting to a science or geography teacher or just someone who loves gadgets, this floating globe will be the perfect piece in the classroom. The pedestal is guided horizontally or upside down, and the globe floats directly above the pedestal. 
Conclusion
The beloved and skilled teachers in your life deserve to be acknowledged for the hard work they always do for the students. Gifting is one of the best ways to show your love and appreciation to your teacher. So, you can select the best and most appropriate gift for your teacher and make them smile on their special occasion.  
MORE POSTS:
45th Wedding Anniversary Gift Ideas for Parents
25 Unique 25th Anniversary Gifts for Parents
33 Best Gift Ideas for the 27th Birthday