Best Stain Removers for Leather Car Seats
Last Updated on 11 months by admin
Car seats are always hard to keep clean. If you have kids, car seats get dirty quickly as kids drop food while eating in the car. Leather seats do get stains, like any normal car seat. To protect car seats from stains, we can use a seat protector. But, what if your car seat already got stains? Then we will need a good leather cleaner that can remove any stains without damaging the texture of the leather.
One of the best leather cleaners and conditioners is Chemical Guys Leather Cleaner and Leather Conditioner. I have been using this product to clean my jackets and boots. This product is cheap and easy to use at home.
Best Car Leather Stain Removers
Here is the list of the best car leather stain remover that anyone can use. These cleaners and conditioners are one of the best items to use for hard stains.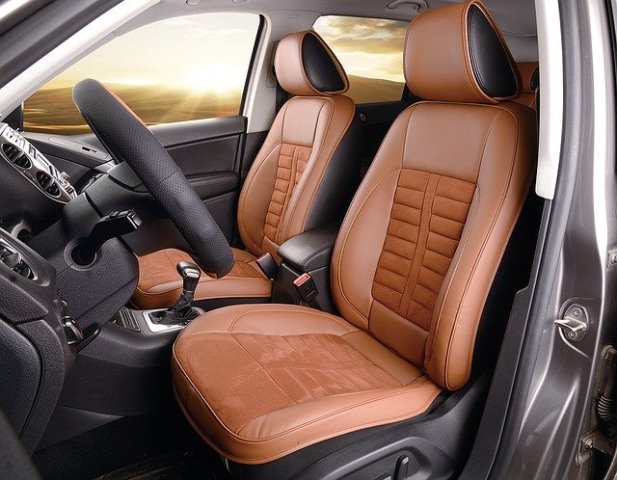 Chemical Guys Leather Cleaner for Car Seats
This product can be used for any leather products like shoes, boots, bags, jackets, sofas, car seats. Chemical Guys leather cleaner is pH balanced, meaning it can be used without damaging the quality of the leather. The package comes with one bottle of cleaner and another bottle of conditioner.
Leather cleaner is colorless and odorless that can remove any stain, dirt, oil from a leather surface. It also leaves no residue after use as seen in case of soaps. Can be used for any color of leather, whether black or brown.
While the leather conditioner is used for giving a smooth finish to the surface and can protect from molds.
Leather Cleaner by Leather Honey
My second-best choice is Leather Honey leather cleaner. This can be used for removing dirt, oils, stains from car seats, truck seats, upholstery, furniture, handbags, purses, shoes, jackets, accessories, holsters, work gloves, motorcycle gear, saddles, and tack.
The mixture is premade, so you do not have to mix anything before using. Simply take few drops and apply on leather.
How to remove hand sanitizer stains from leather car seats?
After the covid hit, hand sanitizers have become our daily companion. Hand sanitizers can leave stains on leather as they contain corrosive chemicals like alcohol, color, odor agent. Use a lint free cloth to apply a few drops of leather cleaner.
How to remove sweat stains from leather car seats?
Sweat stains are not hard to remove as hand sanitizer stains. Take a lint free cloth like an old t-shirt, put few drops of leather conditioner or cleaner and gently wipe the seats. No hard rubbing is needed. The stain will be cleaned with just a single wipe.
How to remove yellow stains from leather car seats?
Yellow stains on a white leather seat are hard to remove. These stains are generally from curry, oil, food products. As discussed above, use a lint-free cloth to wipe the seat using leather cleaner. You may need to rub a little with the cloth. Be careful, not to rub hard, as this may damage the texture of the leather.
How to remove jean stains from leather car seats?
Stains from a bleeding jean can cause headache if you do not know what to do. Use a piece of cloth or towel for sitting on a leather seat if you are wearing a bleeding jean. To remove jean stain from a leather seat, just take a few drops of a leather cleaner on a lint free cloth and gently wipe the seat. That's it, the seat will get cleaned as new.
Final Takeaways
Removing stains from leather car seats is easy. For white color leather car seats, it is always advisable to use car seat protectors. Cleaning the seat is not that a hard job with leather cleaners and conditioners. These products will make the leather to look as if it is new.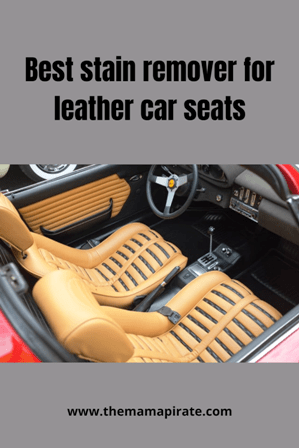 MORE POSTS: