11 DIY Succulent Party Favor Ideas
Last Updated on 1 year by admin
I have been growing succulents for many years and want to grow more species in near future. The fleshy leaves of a succulent give beauty to the plant. You can use these beautiful-looking succulents as a party favor for weddings, baby showers, and anniversaries.
Succulents can be considered for DIY party favors as they look lovely in pots. They need less or no care at all once grown. Above all benefits of succulents as a party favor, you will feel proud to contribute to nature building by gifting these attractive plants.
Succulents like sedum, Mammillaria, and Aeonium have preferred succulents for mini wedding favors because of their small size.
DIY Succulent Party Favor Ideas
1. Teacup succulent party favor
Succulent in a beautiful teacup vase that can be presented on any occasion or ceremony. This party favor will make everyone happy at the event.
2. Succulent in an earthen pot party favor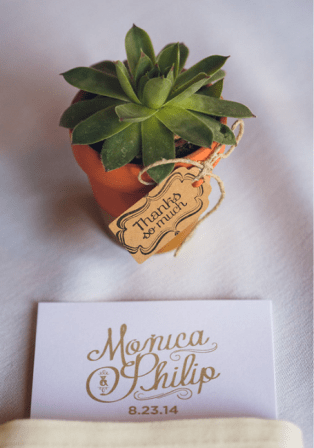 Simple succulent party favor with clay vase. You can put rosette succulent in the vase and tie a "Thanks so much" tag thanking the guests attending the event.
3. Succulent party favor with burlap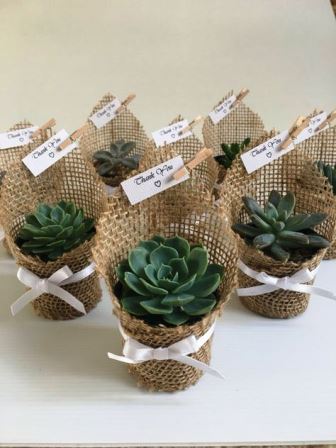 This beautiful party favor is wrapped in burlap and personalized with a name sticker.
4. Succulent as gifts for guests at the reception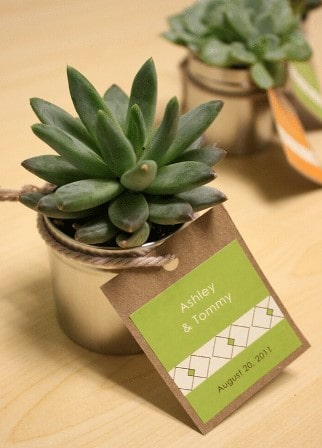 This one is a beautiful mini succulent wedding favor that you can gift to the party attendants. The personalized tag displays the names of the couple and the date of the wedding.
5. Burlap wrapped around succulent party favor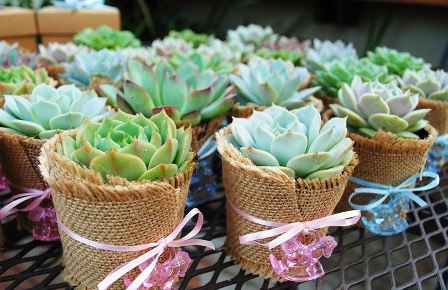 Burlap is wrapped around the succulent pot and tied with a ribbon.
6. Mini succulent wedding favor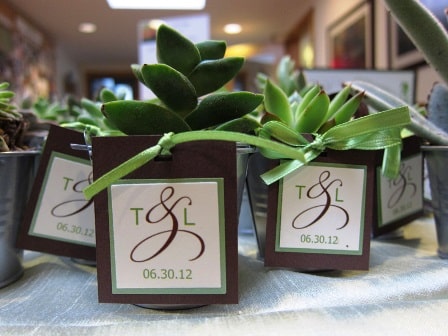 This one is a beautiful mini wedding party favor. The succulent sits on a plastic pot and a wedding tag is attached to the pot with a ribbon. You can present this party favor to the guests attending the venue.
7. Mixed succulent party favor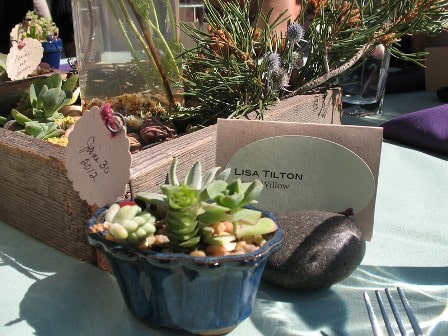 If you want to add more succulents to the favor, then this favor can be the best choice for you. A mix of succulents on a big size ceramic pot. Add a wooden stick with a flag to create an instant personalized favor for your wedding.
8. Simple DIY wedding party favor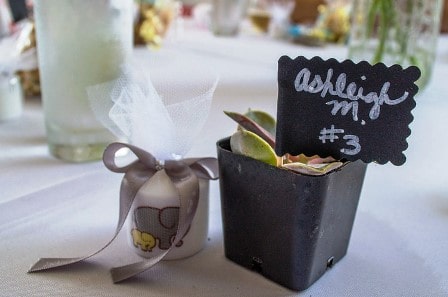 A simple and easy DIY party favor. Succulent is put in a square-shaped vase and a name flag is placed with a wooden stick.
9. Personalized succulent party favor with name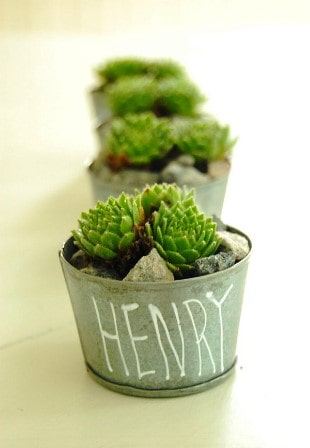 Party favor with the name of the attendee. The name can be written on the metallic pot of the succulent with a white marker or pen.
10. Mini Graptopetalum succulent party favor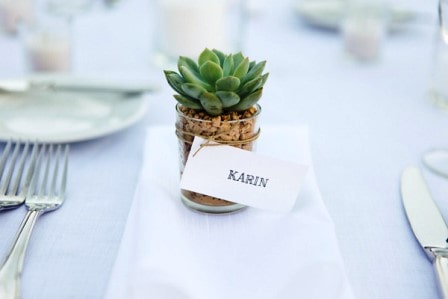 Succulents like Graptoveria Opalina and Graptoveria Debbie can be a beautiful wedding party favor. They are small in size and have good-looking leaves. You can choose a glass pot instead of a plastic pot for the succulent. This will give a unique look to the favor. A paper name tag can be attached to the favor.
11. Paper cut succulent party favor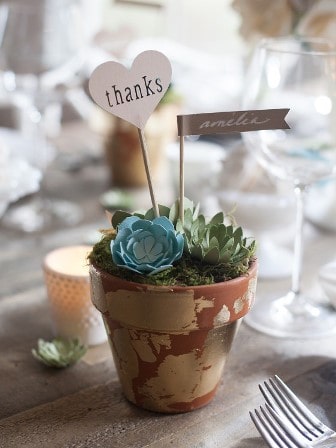 If succulents are not available in your locality, you can make your own paper cut succulent favors. They look amazing if designed properly. You will need colorful chart papers, a gum, a scissor, plastic pots, dry moss, or dry grass to place at the base.
Final Statement
These are some of the best DIY Succulent party favors for weddings. People attending the wedding as guests will love these favors. If you are planning to grow a succulent by yourself, I have covered a post on Best Succulents to grow for a newbie.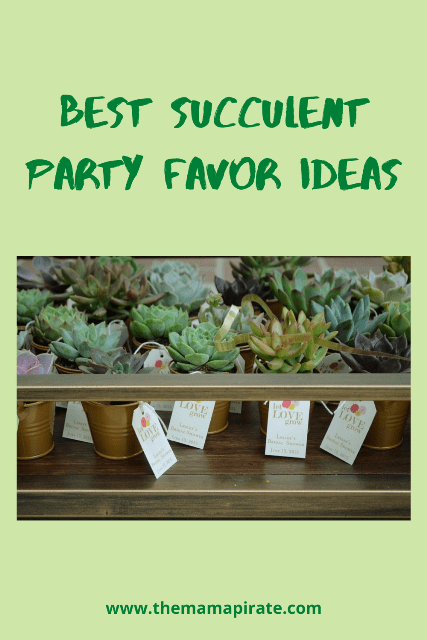 YOU MAY LIKE: