14 Best Things to Do in Kanazawa Japan
Last Updated on 2 months by admin
For a good reason, Kanazawa is frequently referred to as "little Kyoto": It is brimming with outstanding attractions, including a number of exquisitely preserved neighborhoods, some of the best museums, and one of the best gardens in the nation.
The green center of Kanazawa, which is formed by Kanazawa Castle Park and Kenroku-en Garden, two of the city's best places, is home to a good collection of attractions. Kanazawa is a very small town. Three fantastic museums can be found south of the park. Some incredible neighborhoods of old-style residences that used to be the city's entertainment districts are conveniently located near the central business neighborhood. Read the whole article to know what you can do in the top attractions of Kanazawa.
1. Kanazawa Castle Park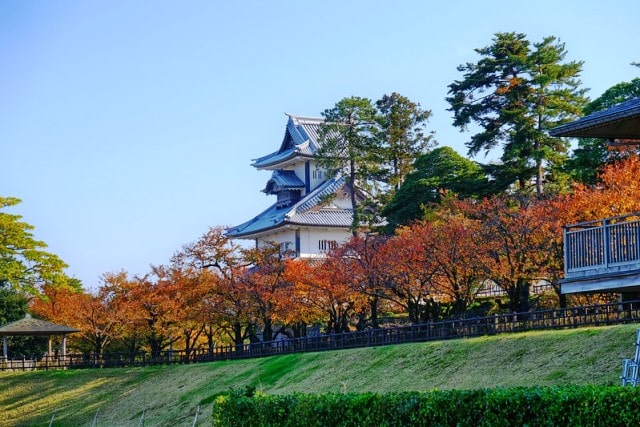 The powerful Maeda clan's feudal rulers lived in Kanazawa for more than 300 years, and Kanazawa Castle served as their residence. A few storehouses and the castle gateare older than the castle itself, which isn't quite as old because it burned down several times until the late 19th century. Nonetheless, it has been refurbished during the past few decades. Wander through the castle grounds or, for a modest fee, enter the rebuilt castle to learn more about Kanazawa's feudal past. Why not attempt it while you're there?
2. Kaga-yuzen Kimono
Kaga-yuzen is a traditional dyeing method that was invented in the Kanazawa province in the early 18th century. It is most frequently utilized for kimonos. Hand-painted onto silk, Kanazawa's kaga-yuzen uses five basic colors to depict scenes from nature (including birds and flowers). In contrast to kyo-yuzen, kaga-yuzen is easier because embroidery and gold leaf are less frequently utilized. The Kaga-Yuzen Kimono Center provides tourists with a Kaga-Yuzen Dyeing experience where they may learn the technique by dying their own handkerchief of kaga-yuzen. It is a laborious technique to create a full piece.
3. Visit Japan's Most Celebrated Garden, Kenrokuen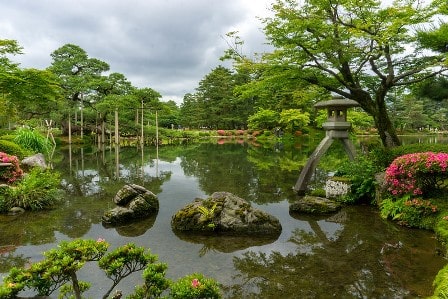 Kenrokuen, once Kanazawa Castle's outer garden, is regarded as one of the country's best three landscape gardens. The Maeda family developed it, and it was made public in 1871. The Maeda family held power for almost 200 years. The name Kenrokuen directly translates to "Garden of the Six Submilities," which implies the six important characteristics that, according to Chinese landscape theory, define the ideal garden. These characteristics include age, artificiality, isolation, roominess, an abundance of water, and expansive views.
As you stroll through the Kenrokuen, you may smoothly understand this landscape notion. There are numerous types of trees, teahouses, bridges, water features, ponds, vistas, flowers, andsmall, secret corners all across the grounds.
The garden, one of the top places in Kanazawa, has a changing appearance based on the season with its assortment of flowering trees. In order to supply water to Kenrokuen's numerous ponds and streams, an urbane water system that diverted water from a distant river was built in 1632.
This connects to Hisagoike and Kasumigaike, the garden's two largest ponds. Under Kasumigake Pond, one of Japan's oldest fountains shoots water 3.5 meters into the air with the elevation change.
4. Spend the day at Kaga Onsen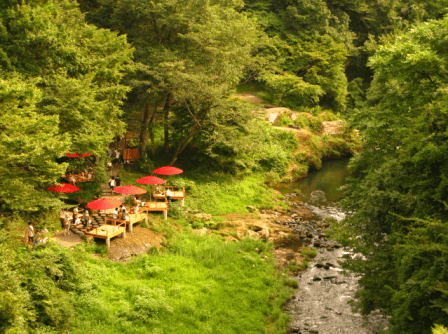 Kaga Onsen, a group of four hot spring settlements south of Kanazawa town, was founded by monks more than 1300 years ago. The town's public baths are all situated in the center of the town, where both tourists and residents can utilize them. Visit Kaga Onsen for an unwinding and simple day, and take a hot spring bath before touring the various villages.
5. Visit the Kaga Firefighters' New Year's Event
Firefighting methods that have been handed down from the Edo Period are demonstrated by the city's firemen on the first Sunday in January at Kanazawa Castle. Free and open to the public, the activity displays the enthusiasm and skills of firefighters. Don't forget to carry a camera because, during this time of year, you may anticipate seeing the town covered in snow.
6. Shirakawa-go and Gokayama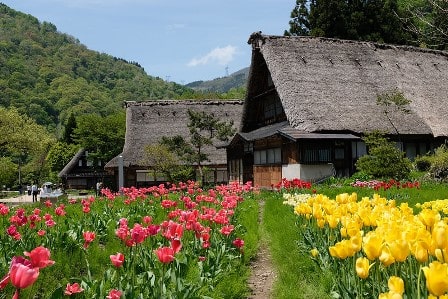 The cities of Gokayama and Shirakawa-gowere added to the World Heritage list in 1995 and are smoothly reached by train through nearby Toyama Station or by bus from Kanazawa Station. They actually consist of three villages, and they are recognized for their characteristic thatch-roofed residences in the "gassho" manner, which are placed in a lovely alpine landscape with rice fields and high mountains rising above. Don't be put off by the popularity of the villages, which have been listed as part of the World Heritage Sites, among foreign and local visitors. The Townley are worth visiting, and if you take a quick stroll to the center of Ogimachi, the greatest hamlet, you won't spend much time surrounded by travelers. Consider visiting the adjacent villages of Ainokura and Suganumaif you truly want to avoid the throng. They are significantly less populated than Ogimachi and smaller still, giving a tranquil glimpse into these significant rural neighborhoods.
7. Nagamachi Samurai District
In the past, samurai residences may be seen in the Nagamachi District, which is close to Kanazawa Castle. Despite the fact that there are no longer any samurai present, the precinct's historic characteristics, such as its traditional entrances, winding streets, and earthen walls, nevertheless reflect the character and style of the past. While the Maeda Tosanokami-ke Shiryokan details the history of the Maeda clan, the Nomura House, a rebuilt samurai villa with a magnificent garden, is open to travelers with a walk of 20 minutes from Kanazawa Station.
8. Noto Peninsula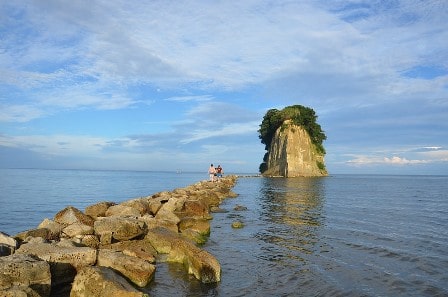 The Noto Peninsula, which lies north of Kanazawa, is unfamiliar to most foreign travelers. The 100-kilometer-long Noto Peninsula, which is situated in the Sea of Japan, is a remote and largely unexplored area. The region has not expanded as much as other regions of Japan, which allows it to give tourists unspoiled beauty, escape, and seclusion. It is a site of amazing beauty with lush forests and rocky shores. While just inland from the sea, rural settlements went about their everyday lives with a strong sense of convention. Coastal routes provide for picturesque journeys. Without a doubt, any travel to the peninsula virtually forces you to try a lot of seafood, which is, predictably, really fantastic.
The Noto Peninsula has a low traveler density, which is aided by the lack of public transportation in the region. To make the trip worthwhile, you'll require to book a rental vehicle. A month to avoid is August, when families will be on vacation and Japanese schoolchildren will be enjoying their summer holidays. In any other case, it is instructed to rent a vehicle and start driving.
9. Take a tea break in the House of Geisha
In Kanazawa, the Higashi One of Japan's last vibrantly preserved regions, Chaya-gai is larger and less colorful than the old capital town. Teahouses, also known as chaya, are structures where patrons can enjoy authentic geisha performing traditional dance and music. The historic teahouse known as Kaikaro is still open today. While sipping a hot mug of matcha and enjoying a classic Japanese dessert, take in the golden floors.
10. Visit the Ninja Temple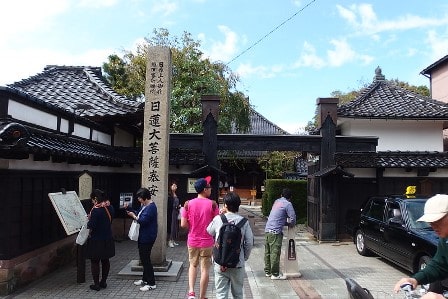 In addition to serving as a secret meeting area for the Maeda lords, Myoryuji temple was inaugurated in 1643 as a Buddhist temple. You won't find any links to actual Japanese ninjas here, but Myoryuji has achieved the nickname "ninja temple" because it includes numerous secret passages, rooms, and stairways. An early tour reservation is a wise move.
11. Explore several bars in Katamachi
The entertainment and premier dining neighborhood in Kanazawa is Katamachi. Katamachi is a winding area of secluded back alleys full of glossy and trendy cocktail bars, old-school izakaya (Japanese-style pubs), and excellent restaurants, many of which are locally owned hole-in-the-wall facilities with only a few seats obtainable. Katamachi is a far cry from the flashy lights of Dotonbori or Shinjuku, or Osaka. The unassuming vibe of the quiet, hidden lanes makes for the ideal setting for randomly hopping from pub to pub, some savoring a beverage and some small bites, and then returning into the evening to see what comes next.
You need to know that many pubs will demand a cover fee (often around $500), although they usually make up for the expense with diverse and hip interior design. Beer and cocktails commonly cost no more than 500 (£3.60). Between the river and Korinbo Tokyu Square is where you'll find Katamachi's main thoroughfares.
12. In the Higashi-chaya neighborhood, take a stroll through history.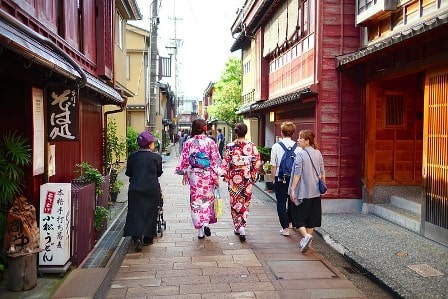 A must-do activity in Kanazawa is to spend the afternoon visiting the Higashi-chaya neighborhood's surviving Edo Period establishments. Higashi-chaya, the biggest of Kanazawa's three conserved historic neighborhoods, is just five stops on the 12 bus ( less than 15 minutes) or 20-minute walk from Kanazawa Station. The other neighborhoods are Kazuemachi, which is on the other side of the river from Nishi-chaya, and Higashi-chaya, which is situated near Katamachi. Early in the 19th century, the region was developed as a zone for wealthy businessmen and nobles to enjoy entertainment.
At that time, chaya, wonderful tea houses with geisha games, drinking, and shows, adorned the charming lanes. The same tastes, scents, textures, sounds, and sights are still available now, along with delightful teahouses, top-notch gift shops and handicrafts, and geisha performances. A tea bag and a cup of coffee costs around 500 (£3.60), while gifts like Japanese sweets, tea sets, and handicrafts are offered in a variety of price ranges.
MORE POSTS: Hongdae street food guide
13. During your stay, enjoy a view of the ocean from the best ryokan in Japan.
Over 30 years have passed since Kagaya Onsen was named the best ryokan (conventional inn) in Japan. As you enter the cozy and lavish atmosphere, close to 100 associates welcome you. Roomy traditional Japanese-style lodgings and natural hot spring spas with views of the ocean and bay are available. Your stay includes a gourmet, multi-course meal that is served to you upon arrival, along with fresh cakes and hot matcha. A room costs about 50,000 (£360) each night, but if you're prepared to splurge, you're in for a once-in-a-lifetime experience because the Swedish royal household is among the frequent guests.
Express assistance on the JR Nanao line between Wakura Onsen and Kanazawa, Station is the most effective way for traveling in Kagaya. The Ryokan and Wakura Onsen stations are linked by shuttle assistance provided by Kagaya. An incredible starting point for seeing the Noto Peninsula is to spend the night at a less expensive Ryokan near or at Kagaya.
14. Experience Hyakumangoku Matsuri, a legendary annual celebration in Kanazawa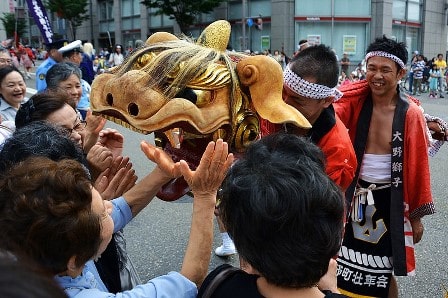 On June month's first Saturday, Kanazawa arranges its biggest yearly celebration, which draws tens of thousands of drummers and performers dressed colorfully in Edo Period garb. The celebration honors the day on June 14, 1583, when Maeda Toshiie, who was one of Japan's most distinguished generals during the Warring States Period, landed at Kanazawa Castle and officially founded Kanazawa City.
Around 2:00 pm, the central procession departs from Kanazawa Station and starts its journey all the way to Kanazawa Castle. Nonetheless, even after the formal procession ends at 6 o'clock, thousands of association groups (representing up to 10,000 individuals) and local companies unite to dance through Kanazawa's streets while donning traditional garb like Kimonos and Yukata. A trip to Kanazawa in June may be worthwhile just for the celebration's enormous scope if you're in Japan.
Conclusion
These are the things to do and see in Kanazawa that will persuade you to include the city in your travel itinerary. If you've read thus far, you have a fair notion of what to do in Kanazawa and perhaps some insight into why it's such a unique town. Kyoto is a must-see for everyone visiting Japan who wants to journey back in time and experience Japanese history. But Kyoto is not the only city in Japan that has a wealth of historical tales to tell.
The town of Kanazawa, with its medieval streets and unique monuments, is only a few hours north by train. Travel across Kanazawa, Japan, on an exciting adventure! Walk through the Kenroku-en Garden to see Japan's timeless magnificence come to life, indulge your palate with tasty regional food, and explore the Geisha District's history-filled streets.
MORE POSTS:
Best Places to Eat in Amarillo, TX
15 Summer Activities for Kids in Fresno, California