(Last Updated On: November 10, 2023)
Are you going to a quinceañera? A quinceañera commemorates a girl's 15th birthday and her transition into adulthood. These are usually large, opulent gatherings with loads of food, dance, and stunning attire. So, prepare for an amazing experience if you've received an invitation. You must be thinking, though, about what to wear to a quinceanera. We're going to guide you through some dos and don'ts when it comes to dressing appropriately as a female guest, along with three gowns that will serve as inspiration.
A Quinceañera: What Is It?
A quinceanera, a Latin custom for adolescent females, is akin to an American Sweet Sixteen celebration. The birthday girl is turning fifteen rather than sixteen. There will be a ton of dancing, eating, and celebration in general. Quinceañera celebrations are typically highly focused on family, bringing together individuals of all ages to commemorate the birthday girl's journey into maturity. The Quinceañera and her closest friends will frequently perform speeches, live music, and unexpected dances.
You might not be aware that Quinceañeras, Sweet 15s, and Sweet 16s are increasingly becoming "mini-weddings" if you have never attended one or haven't in recent memory. Many times, the planning and preparation, the setting, the cuisine, the attire, and numerous other details need just as much time and work as the actual wedding. The dress "rules" are akin to those at weddings. Let's clarify.
Dressing for a Quinceañera
Think of a Quinceañera as a miniature wedding without the groom. This 15-year-old girl's birthday celebration is more than just your typical neighborhood get-together. It's a grand event marking the beginning of a new chapter in her life. If you receive an invitation to a Quince, always assume it will be a formal gathering unless otherwise indicated. Choose your best clothes, taking into account the location, time, and season of the event.
· Put on something formal or semi-formal.
Quinceañeras are elegant parties held to commemorate a girl turning fifteen. These rites of passage are frequently exquisite and lavish. It means that guests are expected to wear gowns or suits, and the dress code is usually either formal or semi-formal. Avoid wearing jeans, shorts, t-shirts, or other street wear unless it's a casual occasion.
· Wear formal attire 
Quinceañera celebrations differ greatly from traditional birthday parties. Therefore, formal clothes are typically required. To dress for the occasion, you may don a long evening gown, a shorter cocktail dress, a two-piece dress, pants, or a skirt paired with a lovely top.
Finding out about the dress code may help you choose your attire. If you're attending the religious ceremony before the reception, we advise you to wear something a little more modest at the neck and hemline.
· Select attire that complements the topic.
The theme and dress code will be listed on the invitation. Choose a pastel-colored suit or ballgown to correspond with your fairy-tale motif. If the theme is Candyland, wear brightly colored dresses, pants, and tops.
· Examine the invitation
The invitation will include a color designated for the theme, or it may list the color. Although the girl might go for a different color to fit the theme, white is the traditional color for la quinceañera. Wearing anything other than the theme color is prohibited, including ties and other accessories. Ask the host if you're unsure about the theme color!
· Style and accessorize your hair
Most females merely ask about the attire and how to dress for a quinceañera. You must pay attention to the little things, like your hair and accessories, to achieve a winning style. Be bold and colorful when choosing jewelry for a quinceañera! A stylish updo is a hairdo that is always in style. Even though many women choose to dance all night in heels and wedges, we advise bringing along a pair of flats for the occasion.
MORE POSTS: What to Wear on a Birthday Party of a Friend
What not to do at a quinceañera?
Whatever you are planning to do in a quinceañera, never do any of the things below.
· Avoid embarrassing the birthday girl.
While dressing to impress is anticipated, avoid wearing anything that will clash with the birthday girl's quinceañera dress. Most choose ball gowns, but maybe she'll choose something more modest. To be sure you've perfected your look, you can always find out what she's wearing by asking her. She's the one everyone should be watching that day.
· Don't associate colors with the quinceañera. 
Typically, quinceañeras have a color theme. It could be extremely colorful or white to represent purity. There have been a variety of themes, such as Under the Sea and Monte Carlo. Additionally, each has a set of colors that serve as guidelines for the birthday girl's clothing, the court's attire, and the decorations. Ask if you're unsure about the theme! Stay away from other colors.
What to wear to a Quinceañera plus size
It is now time to check out different outfit ideas below for quinceañera.
Evening gown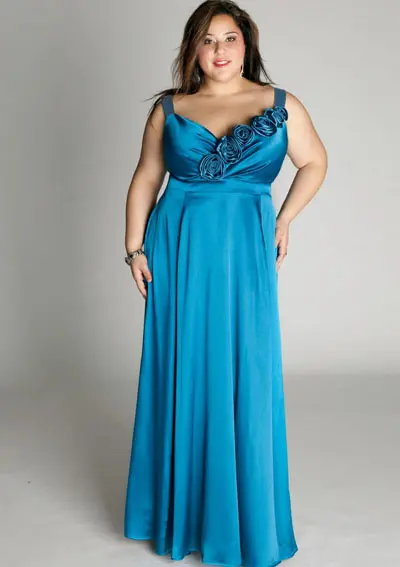 If you have to follow the dress code and wear anything formal, you should wear an evening gown. If you wear a floor-length gown, you'll be the center of attention (second only to the celebrant). The elegant atmosphere that a long gown exudes is unparalleled, rendering it an ideal option for this significant event. It's a lot of work to be among the best-dressed visitors, and so you have to do it correctly. To further enhance the appearance, pair your evening gown with the following items:
· Pendant earrings
· Elegant clutch
· Sparkling sandals
Cocktail attire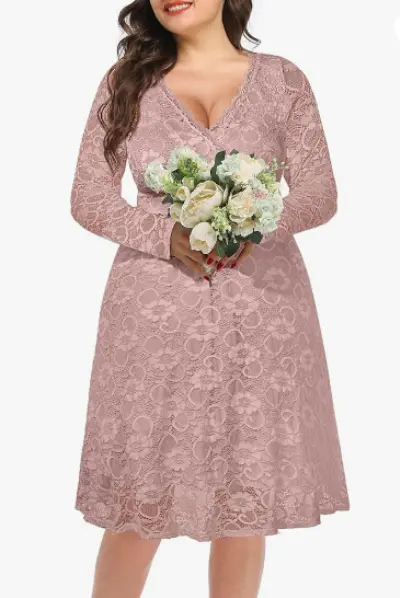 You have a lot of alternatives when it comes to quinceañera attire, but cocktail dresses are among the most adaptable. Red is a great choice if you want to wear a more vibrant hue. It works well in any season. But make sure this hot hue isn't on the birthday girl!
Searching for a suggestion for a silhouette? The A-line cut is always our first choice. It fits every body type and hugs your body in all the right places. To draw attention to the waist even more, wear a thin belt.
Chiffon Dress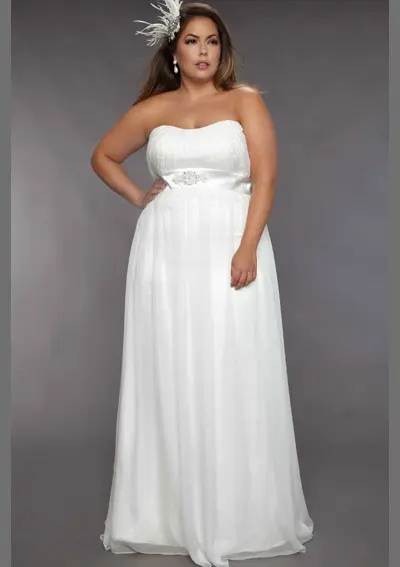 If you would rather wear flowy, adorable gowns, a chiffon gown is ideal. Because chiffon gowns are lightweight, they facilitate easier movement and conversation with friends. You will undoubtedly look stunning at the event because of its adorable ruffles and airy style, which are easy on the eyes. Additionally, wear it with a stylish necklace, floral drop earrings, kitten heels, or ankle wrap heels.
Two-piece outfit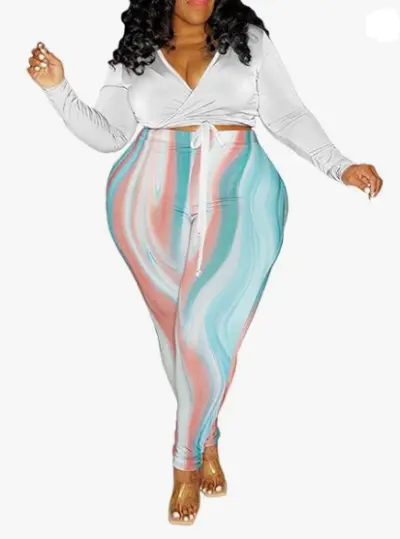 Are you unsure about how to wear something different to a quinceañera? See the two-piece dress trend, please. The lively and colorful two-piece outfits embody numerous quinceañeras. They also come in lovely flower fabrics. This look is ideal if the quinceañera is taking place in the summer! However, since your midriff is visible, we advise you to confirm that this fits the dress code with the host.
Maxi dress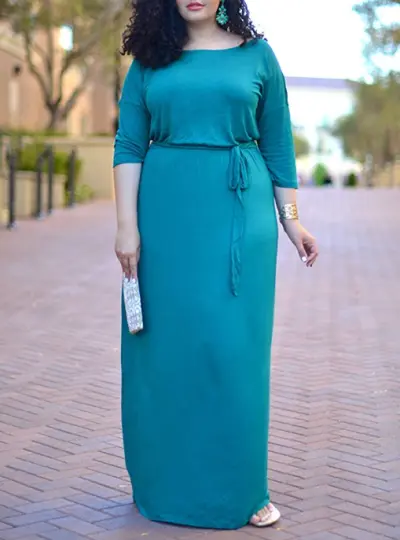 Choose a summer or maxi dress for a charming, semi-formal look. If it's not an elaborate affair, go for a flowing gown. An above-the-knee dress is ideal for spring and summer, while a long maxi is ideal for colder climates. Select a striking necklace, then complete the ensemble with elegant wedges. To feel your best, go for an updo and modest, uncomplicated makeup.
Lace-up outfit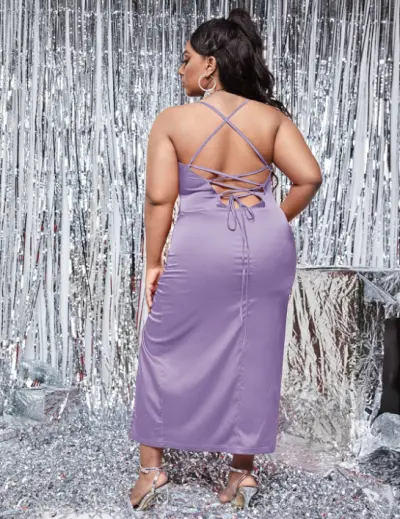 Choose a lace dress if you want a hint of floral pattern that is nonetheless elegant and refined. The romantic appeal of a lace dress sets it apart from other apparel. Its exquisite motifs are so thin that they adhere to your skin, making it ideal for an elegant event such as Quince. Matching the lace dress with these accessories is highly recommended as it greatly influences your choice of accessories:
· Elegant ankle wraps heels or clutch kitten heels
· Sparkling earrings
· Simple rings
pant and crop top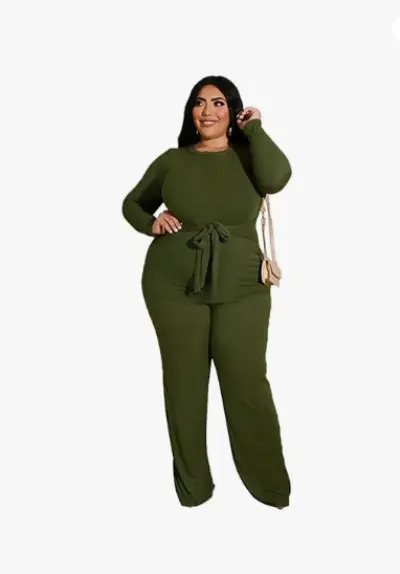 Dress down in good blouse and trousers and maintain your composure. Do you have any interest in dresses? No hassle! Choose stylish dress pants, such as ones with a tuxedo stripe. Finish it off with an evening bag, stiletto boots, and a silk or sequined blouse. Give your hair and cosmetics your best effort; the more elaborate, the better.
Men's attire ideas for a quinceañera
· For a dazzling, formal "fit," dress in a suit and tie. This conventional group is always a safe choice. A classic suit in a dark hue is appropriate for any event. To complete the outfit, add dress shoes, a pocket square, cufflinks, and a tie (or bow tie). If the occasion is black-tie or formal, wear a tuxedo.
· For a semi-formal occasion, go with khakis and a button-down shirt. You can forego the jacket and tie if the celebration has a looser dress code. Choose a classy pair of khaki trousers and wear a button-down shirt with them. Dress shoes or Chelsea boots will finish the appearance.
· Use a watch, belt, or scarf to add some style. Add a stylish accessory to complete your "fit" and make all the females swoon. To add an extra-special touch, wear a pocket square or fedora.
· Ball caps and beanies are not appropriate for a quince; this is a formal event!
Conclusion
Knowing your job at the Quinceañera is a last consideration when choosing what to wear. You should pay closer attention to what you wear if you're attending the formal quinceanera celebration. The Quinceañera and her parents invite close friends and family members to be "damas" and "chambelanes" at the event before the big ceremony. Ask the person who invited you what the theme color is, and don't show up to the event wearing that or anything white. 
MORE POSTS:
33 Best Gift Ideas for the 27th Birthday