5 Best Pet Hair Removers for Laundry
Last Updated on 10 months by admin
Hairs from pets like dogs and cats cause a complete mess in the home. Because of the wind, the pet hairs get swept onto sofas, pants, blankets, and jackets. It is literally impossible to remove these hairs from the cloth. They stick so firmly that you can not remove these pet hairs simply by washing the cloth. Pet hair removers come in handy to remove such firmly attached hairs.
A pet hair remover can be of different types for different purposes. A simple manual one or a battery-operated electronic one that is used for removing hairs from blankets, jackets, and pants. Both electric and manual work great, the advantage with manual one is you do not require to charge or care too much. But, you will do a little physical exercise with the manual one. Pet hair removers used for laundry are simple and easy to use as you only need to throw them in the washing machine. Rest the pet hair remover will do by itself.
In the market, varieties of pet hair removers are available to buy. If you are looking for the best pet hair remover for laundry here we have the ultimate list. We have made this list based on ratings and reviews from customers.
MORE POSTS: iCandy Peach Double Stroller Review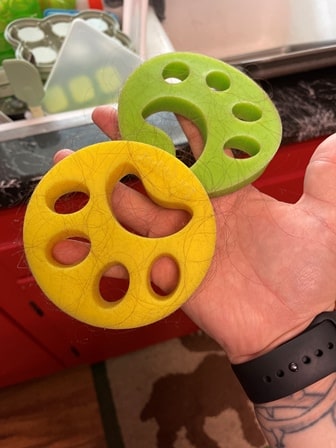 Best Pet Hair Remover for Laundry
1.FurZapper Pet Hair Remover for Laundry
Most popular pet hair remover on the internet. Can be used with detergents, but not with fabric softener liquids. Reusable pet hair remover that comes with two pieces in a pack. All you need to do is to throw in the washer and dryer. The pet hair remover will catch all the hairs and lint from the clothes.
2. CENGOY Pet Hair and lint Remover for Laundry
This product is made of durable nylon material. Can be reused to remove hairs and lint from jackets, blankets, bed covers, and sofa covers. cloths. It is very easy to use, just drop two to three pet hair remover balls in the washing machine. The ball will catch all the lint and hair from the clothes. In a pack, you will get 12 pieces of such pet hair remover balls. Do not use this with woolen cloths.
3. NEIJIANG Pet Hair Remover for Laundry
This lint and debris catcher works the same as the above two. Easy to use in washing machine and dryer. The product comes with four pieces in a pack. All you need to do is throw two pieces of the pet hair remover in the laundry machine. Its beautifully designed shape will catch all lint, hair, and debris inside the nylon mesh.
4. Patelai Pet Hair Remover and Solid Washer Ball
The pack comes with 24 pieces of pet hair remover laundry balls and 10 pieces of solid dryer balls in a variety of colors. The pet hair removers catch the lint and hairs with ease. So, you do not need to worry again about messy pet hairs on clothes. And the solid dryer balls help reduce the drying time while keeping clothes soft.
5. Boao pet hair remover mesh and dryer ball for laundry
In a single pack, you get two types of useful tools. 8 Pieces of solid dryer Ball and 4 pieces of hair remover mesh. The meshes are ideal for catching any residue, lint, or hair from clothes. These balls and meshes can be reused for daily laundry.
MORE POSTS: 5 Best Leather Conditioners for Cowboy Boots
How to Wash a Laundry Pet Hair Remover
Cleaning a laundry pet hair remover is damn easy. You can wash with depilatory agents or under a simple jet of water. Cleaning the hair remover or lint catcher improves the washing efficiency and prevents the clothes from knotting and twisting. No need to apply any harsh chemicals and physical strength. This may damage the product.
Final Words
Although, a pet hair remover works great. You may not get 100% satisfied with the efficacy of the products. Whatever may be the efficacy, we must agree that a pet hair remover can save us time and money.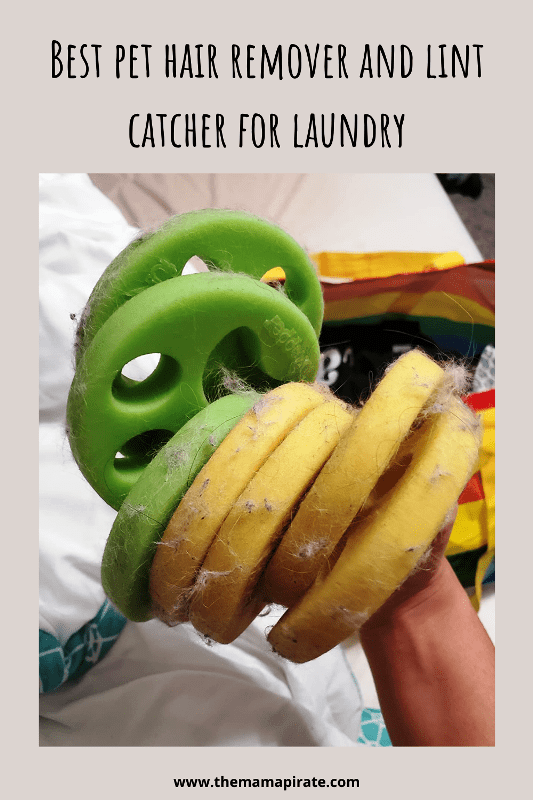 YOU MAY LIKE: