How to Make a Garden Box from Wooden Pallets?
Last Updated on 1 year by admin
A garden box has many advantages, but it may also be a bit pricey depending on the materials you choose to make. For the homestead projects, it is all about saving money and repurposing what we already have or can get cheap or free. Pallets seem to be one of those items. When it comes to free timber, there are a few things you should keep in mind when utilizing pallets for creating your garden box.
How to make a vertical garden box from pallets
An eco-friendly and time-saving way to grow flowers and veggies together is to use a garden box from pallets. Thanks to these tools, there is less weeding time, and plant identification is a breeze. Due to the pallet slats' immediate rows, weeds have no space for growing, ideal for labeling plants.
As a result, wood pallet garden frames are easy to put together, hassle-free to find, and access. Making garden boxes out of pallets is as simple as spreading them out on the ground, filling them with soil, compost, and plants, and then putting them in place. Even strawberries may thrive in a pallet planter, making it more straightforward for you to remove them from the planter.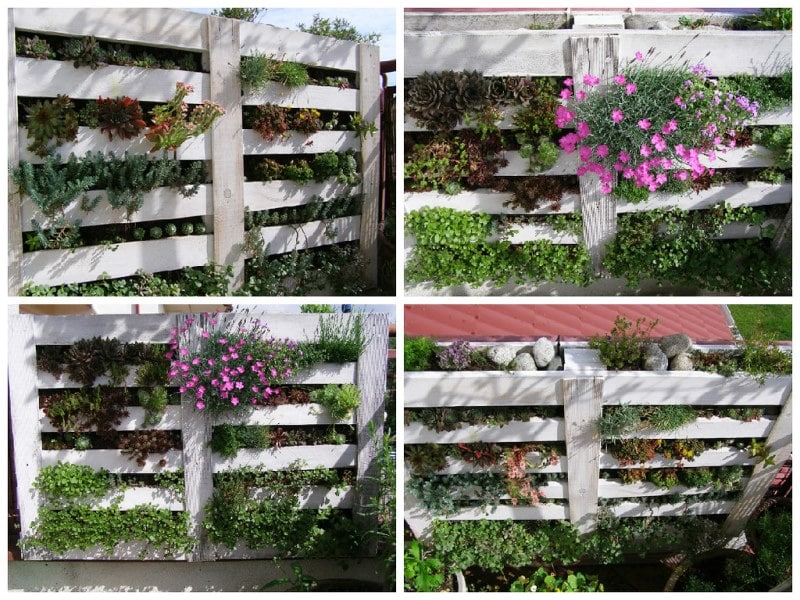 There are many creative ways to repurpose a pallet. You can transform one into a flourishing vertical garden with a few simple tools and supplies. You can change a bare patch of land in your yard into a vibrant garden feature by adding some planter boxes and a shelf. Let us look at the stages for completing the garden boxes out of the pallets.
1. Remove the slats from the top
It is essential to maintain the top and bottom boards in place so that the vertical garden can stand up to the weight. You will need a pry bar, hammer, and chisel to remove the slats in the center. While doing so, be sure to clip any nails you have.
2. Measure and mark the slats
Measure the distance between the slats at the front and rear of the pallet for the planter boxes foundation. Next, measure the distance between the timbers on each side of the planter boxes for the front. Since there are four corners, you will need four of everything.
3. Cut down the tree trunks
Cut the slats you have previously removed for the four planting boxes using the circular saw.
4. Make drains in the bottom
With an 18mm spade bit, drill drainage holes into the base lengths. Do this for each of the three planters' bases.
5. Palletize planter boxes by attaching them to the pallet
Your planting boxes will now require a location. For massive plants, it is the best idea to give additional space between pots. You can use the fixing gun to secure the planter box's foundation. Secure the front panel by putting it in place. Do this until you have constructed all of the planting boxes.
6. Add a shelf/case
Make a shelf out of a scrap piece of wood by cutting it down to the required size and screwing it to the bottom of the pallet.
7. Paint the pallets for the garden
To make a striking visual statement against the wall to be displayed on, you can paint your palette. Repeat the process if necessary.
Your vertical pallet garden is ready to be installed after the paint has dried. Put your favorite flowers or herbs in the planter boxes to create a beautiful vertical garden in no time.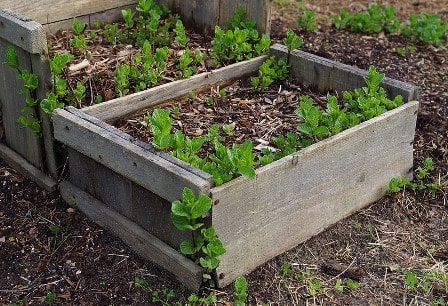 How long do pallet garden boxes last?
It ranges somewhere between 3 and 5 years. There are several substantial variations in the lifetime of wooden pallets. The longevity of your wooden pallets will vary depending on different factors, including how often you ship, the weight and kind of items you transport, the distance traveled, and so on.
Of course, you can repaint and refurbish the pallets to prolong their useful life. The kind of pallet determines how long it will endure and whether or not it is worthwhile to repair it. Knowing the lifespan is essential to developing a fleet of pallets for your business. Stringer pallets, for example, are a low-cost, short-term solution. Block pallets, on the other hand, are more durable. But they also need a more significant initial investment.
It does not matter what sort of pallet you are searching for or how much money you are ready to spend. It is crucial to think about the lifetime of your pallet investment in terms of pallet spins or trips rather than years.
Simple, you can construct low-cost stringer pallets from softwood. They may be able to make two or three spins while fixed but built for one-way journeys only. Wood pallets are heavier and more solid than stringer pallets, but they are built for several usages and need constant maintenance. Stringer and woodblock pallets are more prone to breaking than plastic pallets, the most robust ones in the market.
Using a pallet pooling service is a cost-effective strategy to save money on pallet replacement and maintenance. There are, of course, a variety of alternative pallets to choose from. You can use stringer and steel pallets for many journeys but are costly and heavy.
Wood and plastic pallets are the most popular because of their low cost and enormous supply. You may save money by renting your pallets via a pooling program, regardless of whether you are using plastic or wood pallets.
Extending the Lifespan of a Platform via Pallet Pooling
Pallet pooling includes the robust, long-lasting plastic pallets used for pallet reuse. Improved sustainability, reduced costs, and streamlined logistics are some of the benefits of plastic pallet sharing.
It is possible to grind down plastic pallets and re-mold them into "new" pallets as their useful life will come to an end. It keeps them out of landfills while simulating a supply chain system that is closed-loop and environmentally friendly. The pooling strategy saves organizations money by transferring two of pallet ownership's most costly components — platform care and transportation — to the pooling company.
It is much easier to coordinate visits to pick up pallets at the end of the supply chain when using a pallet rental program to handle logistics for providing and collecting pallets. A reliable supply of quality pallets at a fair price may be difficult and time-consuming to find on the stringer pallet market. You can save money by using plastic pallets in a pooled fashion.
Final Takeaway
You can plant the vegetables closer together in Garden Boxes since they take less room. For locations with poor native soil, it is a beautiful alternative to traditional soil improvement methods. Even if the natural soil is poor, compact, or has poor drainage, raised garden box gardening is an excellent method for growing vegetables. Furthermore, bending down to pluck weeds or gather vegetables is out of the question.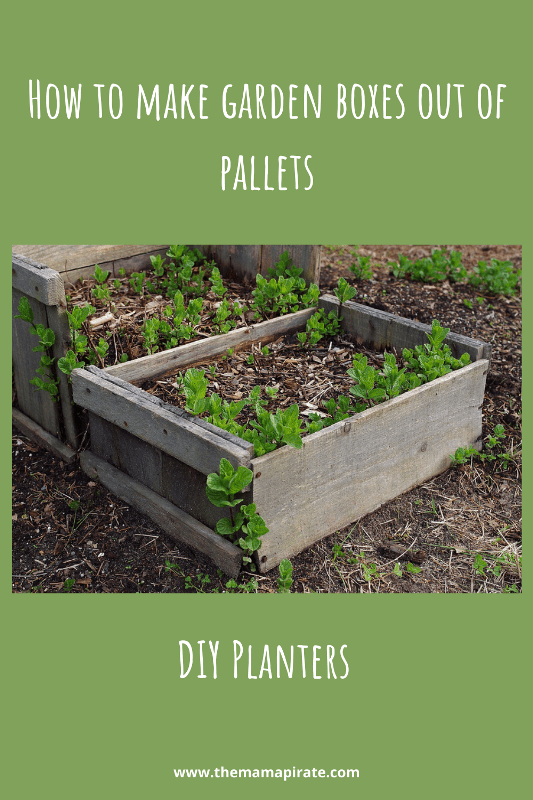 How to make a garden box from pallets?
MORE POSTS: