10 Baby Shower Party Favor Ideas for Boy
Last Updated on 1 year by admin
Family and friends organize an excellent baby shower to celebrate the arrival of the new one. People will shower you and your family with gifts, blessings, and affection from all across the globe. But what will you give them in return? Thank your visitors for the time they have sacrificed from their schedules to be with you because they value their relationships with you. There are many inventive ways to show the visitors how much you appreciate their attendance during this excellent time. There are an extensive collection of baby shower party favors to choose from, so everyone will be happy when they leave.
It is time to take them by surprise with the brilliant baby shower goodies you have selected. There is a wide variety of baby shower favor ideas available to pick from, making your guests feel like they were treated exceptionally well by the time the celebration is over. We have compiled a list that you are free to modify to your needs and preferences.
Do you need to provide the attendees favors for the baby shower?
The addition of baby shower goodies to your event may be a great way to make your guests feel extra special, but several parents choose not to do a favor. That is also perfectly OK. There are no hard-and-fast rules when it comes to baby shower favors. So you are free to do whatever makes you feel comfortable. It can be giving guests a gift to remember the occasion or just focusing on the event itself with no favors. There are no hard-and-fast rules when it comes to baby shower favors. 
If you want to offer your loved ones a parting present, there are lots of imaginative and affordable baby shower favor ideas that you can select from to send your visitors home happily. There are a lot of different alternatives, each unique in its way, saving money, adding a personal touch, and many more. 
Food is almost always well received. Cookies, cupcakes, popcorn bags, chocolates, and candies are all brilliant possibilities for treats. But it is significant to remember the dietary limitations some of your guests may have and think of alternatives that everyone can enjoy. Consider giving gifts such as body treatments, handcrafted soap, bouquets picked from the yard, or candles in mason jars.
For a more intimate gathering, personalized alternatives are an excellent choice. Items that promote self-care are always welcome. For instance, items such as candles, shampoo, hair oil, or body butter are all excellent options to gift. Include a variety of fragrance choices so that every one may take something they adore when they go. 
MORE POSTS: What to wear to a baby shower as a guest
10 Baby Shower Party Favor Ideas for Boy
We have compiled this list, making it simple for you to sort through the different baby shower party favor ideas for boys. To get things started, go through the below segment to have some ideas in your head.
1.Seed-Planting Bomb
You may offer your visitors a seed bomb with the seeds of different plants to sow in their backyards, balconies, or terraces. The plant will always remind them of your adorable child whenever they see it in all of its blossoming beauty, which is an excellent thing.
2. Wooden Magnet
An adorable party treat for boys would be a handcrafted onesie-shaped magnet composed of wood. It can be a short greeting or serve as a memento of the beautiful baby shower they have just attended. 
3. Cards ready to be popped
You can personalize cards with your favorite superhero colors and include a bag of popcorn as a gift for each of your guests. In this way, they will have something intriguing and exciting to pop.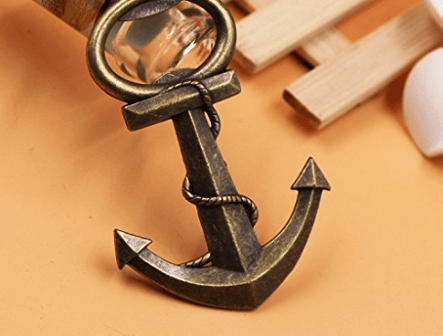 4. Baby Bottle Opener
The ideal favor for your guests to take home from your baby shower is a bottle opener designed in the form of a baby bottle. It is perfect presenting them with an item that will be useful to them at some point in their life. That way, whenever they look at it, they will think of you, your kid, and the beautiful day you had with them.
5. Bottles with Your Name on Them
In this scenario, you can select a beverage of your liking and label the customized item to include information about your baby shower and your preferred sports team. It is a fun way to express support for your favorite team, and ideally, it will inspire the guests to remember your baby shower.
MORE POSTS: When should you start shopping for the baby?
6. Succulents
These resilient plants are lovely and simple to care for, even for someone who does not have a green thumb. Succulents are now quite fashionable, and there is a solid reason for this. You can also use them to decorate the venue for the occasion. So purchasing them is like getting something for free! You may set them out on the tables or make a charming display close to the exit for people to take with them as they go. 
You should purchase the succulents and soil from a local nursery. Add these gorgeous miniature white hexagon succulent planter pots to your shopping cart, which will be the perfect baby shower favors. Do you want even more of an allure? Add a personal touch to these plants with the "Watch me grow" wooden markers.
7. Flower Base
Create a do-it-yourself flower bar by purchasing a variety of flowers and vases. Guests can design their floral arrangements and take them home with them. You can use it as decoration as well as a pleasant activity. Also, each visitor will get to take something lovely and unique home. 
The height of these vases should be slightly over 5 inches, making them ideal for holding a modest arrangement of flowers. We like these because of their size. Not to mention the fact that the gold-dipped design makes the vase seem a little bit brighter than a basic glass vase.
8. Seed Bloom Wildflower Seed Gift Tags
The Seed Bloom Wildflower Seed Gift Tags are the perfect present for a spring shower since they include wildflower seeds. On the tags, write a word of gratitude to the recipients, and advise them to plant the tags so they may watch their flowers bloom. This one-of-a-kind present helps the environment while also bringing a smile to the recipient's face. It is a win-win situation for you. 
They also come with planting instruction notes and envelopes of the ideal size, making it simple for guests to take when the shower is over. It is a present that keeps on giving since it will produce flowers such as daisies, foxgloves, petunias, poppies, and snapdragons for your visitors to enjoy later. Because they are so simple to send, it is one of the best favors for online baby showers.
9. Cookies
Cookies are a staple at baby showers, and you should serve them. Gather your loved ones before the big day to prepare Grandma's recipe, or give your culinary skills a workout and come up with something delectable to share. Once you have finished making the sugary delights, place the cookies in bags and wrap them individually before giving them to your visitors while they go home. 
You do not need to bother with twist ties or tape since these polka-dot bags are self-adhesive, making them lovely and convenient. Additionally, they come with cute thank you stickers, which provide a thank you note to the gifts.
10. Popcorn Boxes
How cute are the popcorn boxes designed to look like theaters? Stop by your neighborhood farmers market or grocery shop to pick up some kennel corn, and then give it to the guests as they are leaving. If you affix a sticker or tag that reads "ready to pop" or "thanks for popping by," you can be sure that it is well received. 
In addition, popcorn is a snack meal appreciated by numerous people and can be adapted to fit any baby shower theme. You can opt for more traditional tastes like butter, caramel, or white cheddar, or you could add edible glitter and pink or blue melting chocolate. Either way, it will provide an additional punch of pizzazz. Better, give your visitors the option of picking and choosing the popcorn flavors they will like.
Final Verdict
It is not always easy to think of baby shower party treats to give out. But with the above baby shower party favor ideas for boys, you do not have to worry. All the above gifts do not take much time to assemble and make a big difference in the event. It may take some time, but whatever you decide, make sure it comes from the sincerest part of your heart. It will convey to your guests how much you appreciate their presence and blessing on your special day!
Diapers are one of the most important things that a new mother requires. Do you know that diapers can be used for decorating baby shower parties? I have come up with 10 diaper decorating ideas. Diapers can be arranged in different patterns or adding colors or stitching colorful clothes to make a beautiful decorating piece.
READ MORE POSTS: